Georgia sheriff pleads guilty to sexual battery after grabbing TV judge
Perpetrator Kristopher Coody was sentenced on Monday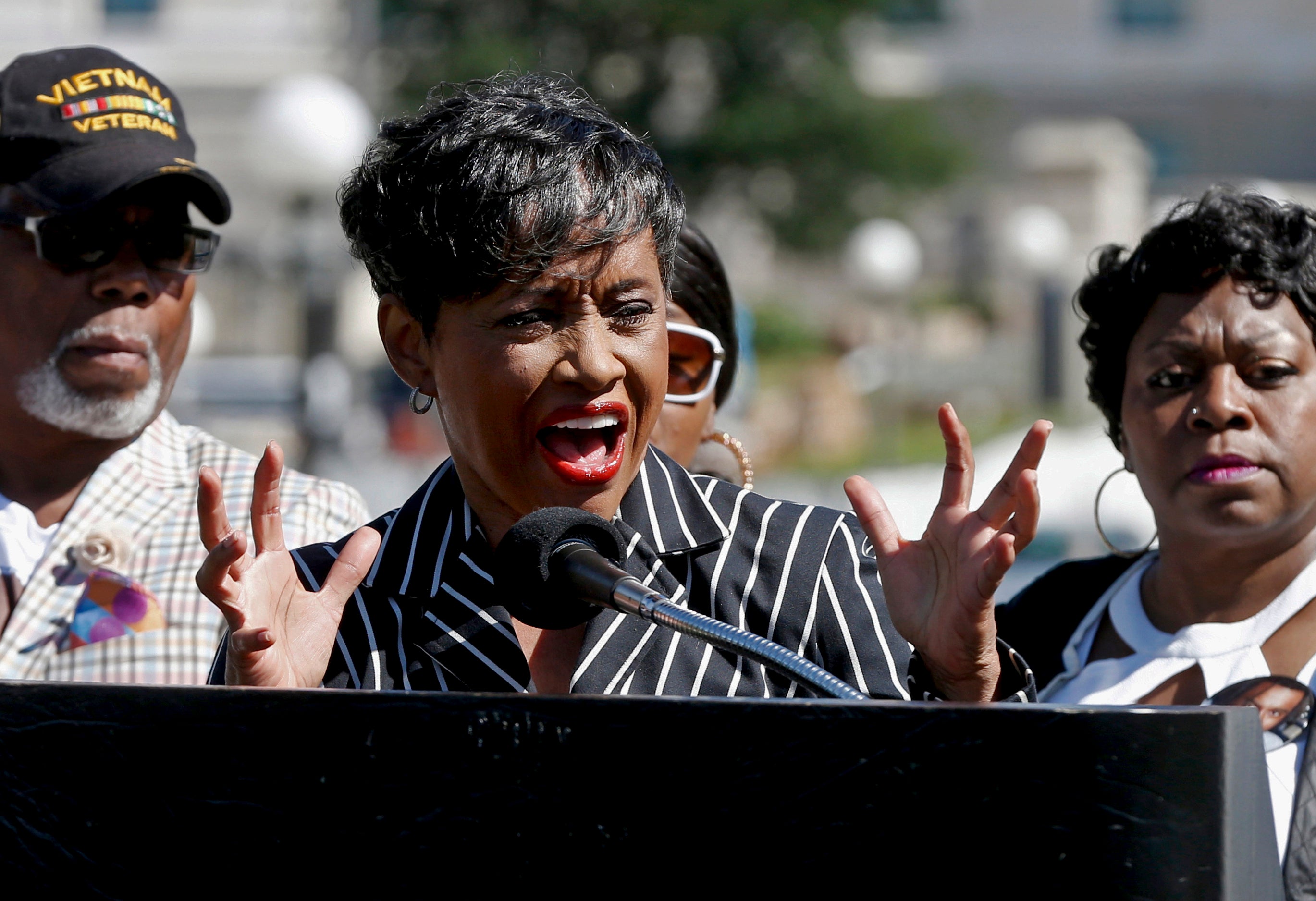 A Georgia sheriff has pleaded guilty to sexual battery after grabbing a TV judge.
Kristopher Coody groped Glenda Hatchett in January 2022 at a reception for the Georgia Sheriff's Association at the Renaissance Atlanta Wavery Hotel.
Judge Hatchett was introduced to the Bleckley County Sheriff at the event, and after explaining she didn't know where Mr Coody's home county was, he pointed at her chest.
As outlined by Ms Hatchett, he then replied, "in the heart of Georgia," before grabbing her left breast and squeezing it.
The Atlanta judge, who is best known for reality TV shows Judge Hatchett and The Verdict with Judge Hatchett, has described freezing in shock when Mr Coody grabbed her.
Ms Hatchett told the Associated Press on Monday that Mr Coody violated her and said: "At that moment I felt so powerless."
The TV judge attended the event as a guest of retired DeKalb County Sheriff Thomas Brown, and it was her host who pulled Mr Coody's arm away.
After reporting the incident to Cobb County authorities, a warrant was obtained for Mr Coody's arrest.
Ms Hatchett sat in the front row of the courtroom on Monday as Mr Coody pleaded guilty. She explained: "It's important that other victims see me holding him accountable."
Judge Carl Bowers sentenced Mr Coody to a year's probation and he was also given a $500 fine and ordered to complete 400 hours of community service. Mr Coody resigned from the sheriff role he has occupied since 2017 via his attorney Joel Pugh on Monday morning.
In a statement shared with the courtroom, Mr Coody said he "had no intent to touch Ms Hatchett inappropriately."
Describing the impact this assault had on her, Ms Hatchett said: "I see myself as a strong woman. I have never been a victim, and I felt it was important for there to be accountability."
"It happened on a Tuesday, and by Thursday morning I could not get out of bed. So, I started counselling literally that evening," she added.
Judge Hatchett also represented the family of Philando Castile, a black driver who was fatally shot by a Minnesota police officer in 2016.