Trump slams Jack Smith's superseding indictment in classified docs case as 'election interference'
Former president again claims protection by Presidential Records Act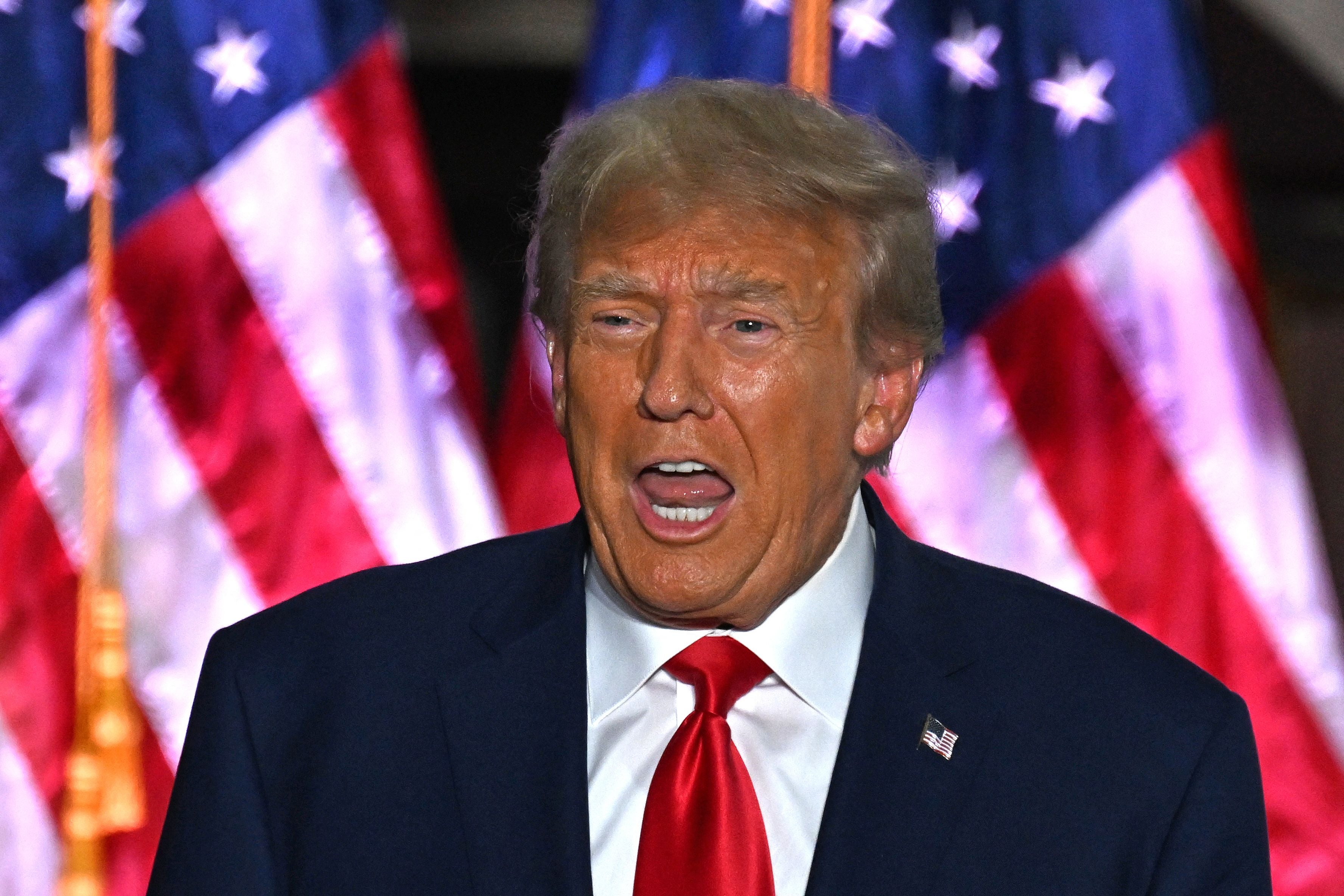 In an interview on Thursday night, Donald Trump told Breitbart News that he considered Special Counsel Jack Smith's superseding indictment levelled against him in the Mar-a-Lago classified documents case "harassment" and "election interference".
He also repeated his claim that the Presidential Records Act should protect him and lambasted the Department of Justice for not also going after President Joe Biden in his own classified documents case, even though Mr Biden willingly cooperated and returned the documents in his possession.
Shortly after it was announced that additional charges had been added to the indictment against him, the former president sat down for an interview at his summer home in Bedminster, New Jersey, with the outlet's Washington bureau chief Matt Boyle.
"I just heard it as I'm sitting down. This is harassment. This is election interference," Mr Trump said.
"I'm protected by the Presidential Records Act totally. It shouldn't even be a case. It's not a criminal case. Where's Biden with all the documents? He's got 20 times, 30 times the documents I have, and he has not made it easy for them either."
The former president launched into his spurious conspiracy theory about the current president's handling of his own records.
"He has been hiding boxes. They're sending boxes to Chinatown. Boxes are being sent to Chinatown, and yet China is paying them millions of dollars. You explain that one."
Mr Trump added: "You don't even hear about it. All you hear about is Trump. No, this is a two-tier system of injustice. That's what we have. We have a sick country. Our country is very sick right now. We have a failing nation and it's a very sad thing to watch."
The interview with the former president had been scheduled by Breitbart News sometime before the news broke of the superseding indictment.
Federal prosecutors have added more charges against Mr Trump for allegedly obstructing the investigation into whether he unlawfully retained national defence information at his Palm Beach, Florida property.
The new filing came late on Thursday, and in it prosecutors alleged that Mr Trump and co-defendant Walt Nauta conspired with another Mar-a-Lago worker, Carlos De Oliveira, to attempt to have surveillance footage from the club deleted so it could not be provided to the grand jury investigating the presence of classified documents at his property.
Mr Trump was also newly charged with specifically possessing the classified document which he is alleged to have shown to a group of people at his Bedminster, New Jersey club.
In a statement, Mr Trump's presidential campaign called the new charges "nothing more than a continued desperate and flailing attempt by the Biden Crime Family and their Department of Justice to harass President Trump and those around him".
The former president also told Breitbart that if he were elected president again in 2024 he would fire Special Counsel Jack Smith whom he repeatedly calls "deranged", questioning the war crimes prosecutor's record in bringing cases against Republican governor of Virginia Bob McDonell and Democrat Senator John Edwards.
The former's conviction was overturned by the Supreme Court and the latter case led to an acquittal and a deadlocked jury.
Mr Trump believes that his legal troubles will end similarly and be remembered as an "embarrassment" for the Democrats and the nation.
He maintains the charges are being brought against him to take him out of the running in 2024 leaving the Republican nomination to Florida Governor Ron DeSantis who he says polls very badly against President Biden.
Join our commenting forum
Join thought-provoking conversations, follow other Independent readers and see their replies