Palestinian-Americans trapped in Gaza feel 'abandoned' by US government
The US has evacuated citizens out of Israel as the conflict intensifies, but Palestinian-Americans remain trapped in Gaza with little time and few options, advocates tell Josh Marcus
Thursday 19 October 2023 12:52 EDT
Comments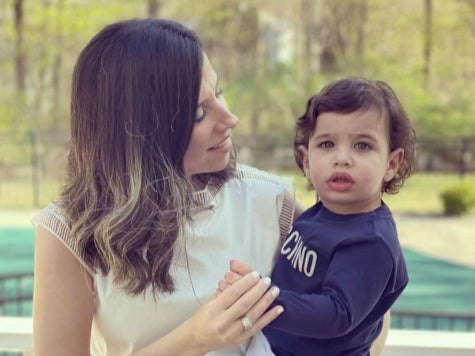 Despite the ongoing bombardment of Gaza, where Israel cut the tiny enclave's electricity, the Alarayshi family had managed to find a signal. They dashed off a message to the Arab American Civil Rights League (ACRL), an advocacy group based in Michigan.
"People left for evacuation and they were killed on the streets and by air," Zacharia Alarayshi wrote, according to court documents. "Some made it back alive and they are hiding inside now. The situation is getting worse."
"They just hit the house next to us," he added. "We are scared. We can't go to the bathroom; we can't go anywhere. We don't have electricity, we're without water, there's nothing."
That was five days ago.
"Our family is hurting, and we just want them back," family member Lisa Alarayshi said from the steps of a federal courthouse in Michigan this week.
Zacharia and his wife Laila, who live in Livonia, Michigan, were in Gaza visiting family before the war broke out. Now they're among the estimated 500 to 600 US citizens, many of them Palestinian-American Muslims, trapped in the Strip by the ongoing war. Advocates from Massachusetts to New Jersey to Michigan told The Independent they're working to free these families with what little leverage they have. Many feel forgotten by their government.
Civil rights groups argue in an ongoing lawsuit, filed last week in Michigan federal court, that the US government has failed to treat the lives of the Alarayshi family with the same urgency as US citizens trapped in Israel, who have been evacuated to Europe on charter flights and a luxury ocean liner.
"Are some lives worth saving while others are not?" reads the suit, filed by the Arab-American Anti-Discrimination Committee and the ACRL. "Does the United States Government get to decide that on the basis of religion or national origin, some lives are more valuable than others?"
"I don't believe that Gaza is any less secure than Saigon was in 1975 or Baghdad was in 2003 or any of the dozens of times that we have evacuated American citizens from peril, either from military conflicts or natural catastrophes," James Allen of the ACRL told The Independent. "We just want to obtain for our fellow citizens of Palestinian Muslim descent the same protections that are being provided to their fellow citizens outside of the Gaza Strip in the same war zone."
The Independent has contacted the State Department, Defense Department and White House for comment.
The Biden administration has said publicly it will support American citizens throughout the conflict zone.
"Whether they are Palestinian-American, whether they are dual citizens, American citizens are American citizens," State Department spokesperson Matthew Miller said at a briefing last week.
But according to news from the ground in Gaza, that support has been non-existent, even as the Israeli army prepares to mount a potential ground offensive.
Massachusetts father Abood Okal, his wife Wafaa Abuzayda, and their one-year-old son Yousef were visiting family in Gaza when the war began.
They frantically reached out to the US embassies in Jerusalem and Cairo for assistance, but their attorney said they got none.
"They were left completely on their own for days," Sammy Nabulsi, a Boston-based lawyer, told The Independent. "They were provided no information whatsoever."
"It is totally outrageous," he added. "It is a total failure of government."
As the Israeli siege continues, in response to the devastating 7 October attacks from Hamas, the family is now running out of food, water and milk for Yousef. An airstrike hit less than a kilometer away from where they are staying. Yousef has had a fever for days and has developed an ear infection.
"My biggest fear is that we are headed towards a situation where the US is going to look the other way as US-made weapons, US-provided weapons and other support, may be used even inadvertently to harm or even potentially kill American citizens," Mr Nabulsi said. The lawyer added he hasn't seen reports of a single US citizen able to leave Gaza so far.
So far, US citizens trapped in Gaza have reportedly been advised, as the Alarayshis were, to attempt fleeing into Egypt at the Rafah border crossing.
"We have informed US citizens in Gaza with whom we are in contact that if they assess it to be safe, they may wish to move closer to the Rafah border crossing," a State Department spokesperson told Reuters. "There may be very little notice if the crossing opens and it may only open for a limited time."
Conditions at this vital lifeline have rarely appeared safe so far. Israel has attacked the border crossing and nearby sites, and officials from the US, Egypt, and Israel have been unable to craft any agreement to allow US citizens to leave, despite reported negotiations.
In the meantime, confusion has abounded as the humanitarian situation in Gaza heads towards what UN leaders called a "bone-chilling" crisis, with Gazans drinking sea water and hospitals running out of supplies and suffering explosions in the conflict.
American officials previously claimed Egypt agreed to open Rafah to people with US passports, but Egyptian leadership said Monday it had never agreed to such a provision, The New York Times reports.
So far, only aid has been certified to pass through the crossing, not US citizens.
On Wednesday, President Biden announced that Egypt would allow up to 20 trucks of humanitarian aid to pass into Gaza through Rafah. Israel said it would not thwart the shipments.
"If Hamas confiscates them or doesn't let it get through … then it's going to end," President Biden told reporters on Air Force One as he departed from a recent trip to Israel. "The bottom line is [Egyptian president] Sisi deserves a lot of credit," Mr Biden said. "He was completely cooperative … He stepped up, as did [Israeli prime minister] Bibi [Netanyahu]."
The president also alluded to the priority of evacuating civilians, but offered no additional details on how he hoped to do so.
"If you have an opportunity to alleviate the pain, you should do it," he said, adding, "We're going to get people out."
Adding to the complications is the fact that many of those with ties to Gaza are part of mixed immigration status families, where not everyone may have a US passport.
Rania Mustafa, executive director of the New Jersey-based Palestinian American Community Center, said she's been working to support Palestinian-American families from the state who are stuck in Gaza.
She's heard from various federal and local legislative offices that in many cases, only an executive order would have the legal power to get members of these mixed-status families on the same evacuation priority as US citizens.
"Unfortunately, from what I've been seeing, especially from our federal administration, our Palestinian lives, our Palestinian-American lives, matter less than Israeli-American lives," she said. "I would dare saying Palestinian-American lives matter less than even an Israeli life [to the US government.]"
"People on the ground feel abandoned," she added.
The US government is even reportedly having trouble evacuating its own employees out of Gaza. Three US government personnel with USAID were stuck inside the blockaded enclave as of earlier this week, The Washington Post reports.
Israel said Wednesday it would "not thwart humanitarian supplies arriving from Egypt as long as it is only food, water and medicine for the civilian population."
The compounding crisis leaves American families in limbo right alongside the more than one million displaced people in Gaza, a tiny territory that's only 88 square miles and whose population is nearly half children.
Some argue that the US's failure to swiftly support US citizens in Gaza is part of a larger asymmetry in how America views Israel and Palestine.
"For the last week, most American officials from Biden to Secretary of State Blinken have, every single post that they've posted, every single address that they've made, has been simply condemning Hamas for its attacks on Israel on October 7," Ayah Ziyadeh, of Americans for Justice in Palestine Action, a human rights advocacy group, told The Independent. "Not one statement of condemnation has been put forward for the war crimes against Palestinians."
"What we're seeing here is very clear," she added. "It's not just turning a blind eye anymore. It's complicity."
Mr Nabulsi, the lawyer for Abood Okal and Wafaa Abuzayda, said it's hard not to wonder whether Americans stuck in Gaza are being treated differently because of their background.
"I am an American citizen," he said. "I hope to God that the reason we've just completely abandoned them is not related to the colour of their skin, the people they're connect to or the religion they practice...Frankly the contrast in the treatment between American citizens versus American citizens is night and day."
Join our commenting forum
Join thought-provoking conversations, follow other Independent readers and see their replies