A pioneering tech CEO, brutal murder and missing suspect: What happened to Pava LaPere?
The life of a thriving CEO who was featured in Forbes' '30 under 30' list for 2023 was cut short under mysterious circumstances. Now, Baltimore authorities have arrested Jason Dean Billingsley, 32, for her murder. Andrea Blanco reports
Friday 29 September 2023 07:22 EDT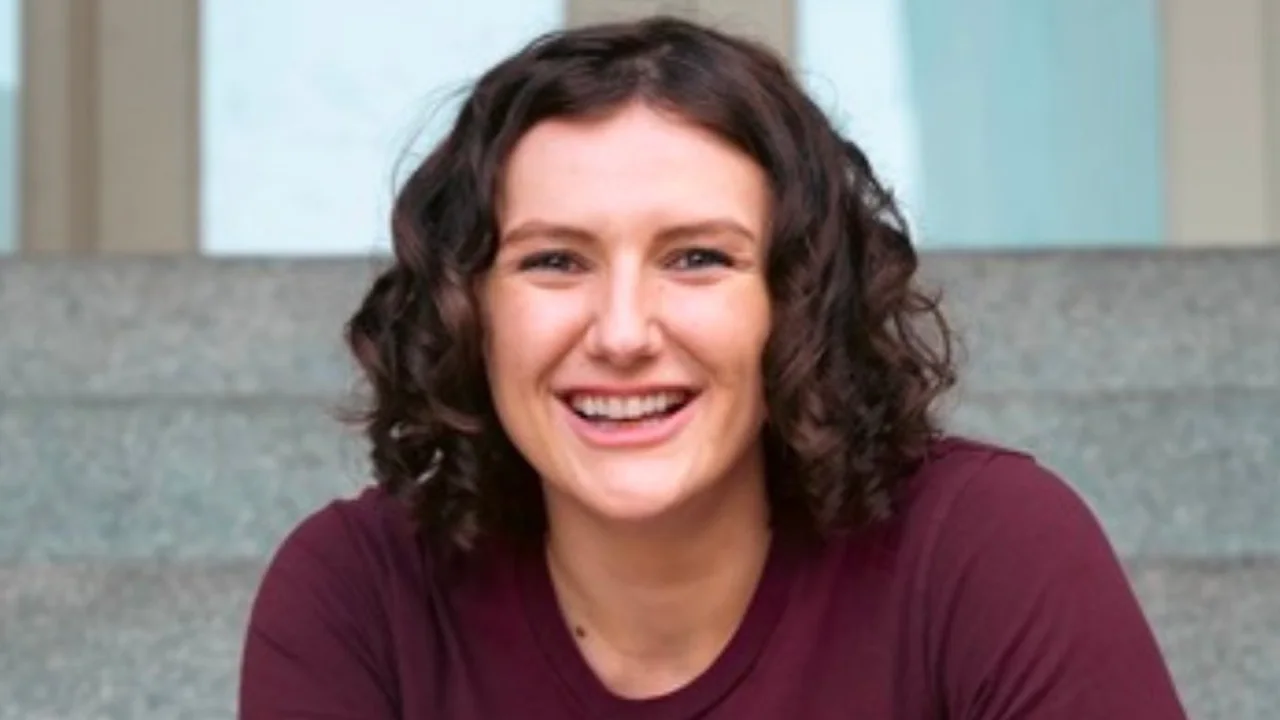 At just 26 years old, Pava LaPere had accomplished her lifelong dream of becoming her own boss. It came with arduous effort, but years after launching her thriving software company from her dorm at Johns Hopkins University, the young entrepreneur was featured on Forbes' "30 under 30" list for the social impact she was making on the industry.
Months after landing on the prestigious list, LaPere made international headlines as she was found dead at her apartment in Baltimore on 25 September.
Jason Dean Billingsley, a 32-year-old repeat offender who was released following previous violent sex convictions, was named as a suspect in her murder. A two-day manhunt for Billingsley came to an end on 27 September after he was apprehended by US Marshals, and local and state police.
As Billingsley faces charges of first-degree murder, second-degree assault, sex offence and robbery, tributes have poured in for LaPere — with grieving family members, coworkers and loved ones remembering not only her many professional successes but also her passion and commitment to following her dreams.
"She was a force to be reckoned with. She wanted things to be better, it wasn't just complaining, she wanted to improve things and challenge the status quo and was unapologetic about it because it was for the right reasons," Karina Mandell, a friend and colleague of LaPere, told The Independent.
Here's everything we know about the case:
Baltimore PD names Billingsley as suspect in LaPere's murder
Baltimore police said that a missing persons call was placed for LaPere, the founder and CEO of EcoMaps Technologies, just hours before her body was found.
Her remains were discovered by officers at around 11.34am on Monday (25 September). It was initially reported that she was found inside her apartment, but a law enforcement source with knowledge of the case has since told The Baltimore Banner that the body was actually found on the roof of her apartment building on the 300 block of West Franklin Street.
LaPere was partially clothed and had signs of blunt-force trauma. Baltimore Acting Police Commissioner Richard Worley said that the building "was secure" and someone had to allow the killer in for him to gain access.
"That's pretty horrifying," tenant Chris Mcnees told CBS before the victim's name was released to the public, "I mean, just for that to happen anywhere in the city is obviously a bad thing but it's hard to imagine why this would happen specifically in this building."
Authorities said they are not aware of any connections between the suspect and LaPere.
Mr Worley said that LaPere was likely murdered on the night of 22 September and her body was only discovered in her Baltimore apartment three days later. He declined to answer questions about the circumstances surrounding her death, citing her family's request to keep those details private.
Billingsley was also linked to a sexual assault and arson attack on 19 September that left a woman in critical condition, an adult man injured and a child hospitalised for smoke inhalation.
The arson incident took place on the 800 block of Edmondson Avenue — just a 15-minute walk from LaPere's building, where her body was found on 25 September. Commissioner Worley said that Billingsley worked at the building where the 19 September victims resided and knew them.
A warrant for Billingsley's arrest was issued on 20 September, but a safety advisory was not issued by law enforcement.
"Additionally, detectives are now reviewing all cases since [his release in] October, 2022, to the present day in order to determine any other connections," the department told The Independent in a statement
Billingsley 'should have never been released,' mayor says
Billingsley was previously arrested on multiple charges including sex offences, second-degree assault and robbery.
He pleaded guilty to first-degree assault in 2009 and was given two years of supervised probation. He violated the terms of his parole and was convicted of second-degree assault in 2011, court records show.
Billingsley served two years over the 2011 conviction and just months after being released in 2013, he was arrested again on attempted rape charges
Billingsley was released in October 2022, something that "should have never have happened," Mayor Brandon Scott said at the press conference.
"There is no way in hell that he should have been out on the street," Mr Scott said. "When the police go out and do their job, as they did in this case ... and the state's attorney goes out and does their work, gets the conviction, the conviction should be the conviction."
The sentence, which was struck under the previous administration, was below guideline standards, Baltimore District Attorney Ivan Bates said on 28 September. Mr Bates said that Billingsley was set to serve 14 years but then went on to earn diminution credits, per Maryland sentencing guidelines.
"We give almost 30 days of good time for almost every month that you're in custody and you're not messing up," Mr Bates said. "Therefore he didn't need parole, he did a little less than the third of his sentence and that's what the law allows. So when you look at it, it's more of a systemic failure."
Before his arrest, Billingsley's mother issued a desperate plea for him to turn himself in.
"I told him to turn himself in because they're going to kill him," 72-year-old Scarlett Billingsley told NBC. "I don't want police to shoot him because they think he has a gun."
Ms Billingsley said she last saw her convicted rapist son on Monday when he visited her home. Billingsley reportedly showed her a weapon but said that he was looking to sell it, his mother said.
Ms Billingsley apologised to LaPere's family, adding that she did not believe her son and the slain tech CEO knew each other. She is now concerned that her only surviving son could be killed by authorities after she lost a child to gun violence in 2013.
"I don't even know how he met that girl, where he met that girl, or how he got into her apartment," Ms Billingsley said. "I am so sorry for what that mother is going through ... I'm very sorry if he did it.
"I won't know until I see some evidence if he did it. Where is the truth at — show me some evidence."
Billingsley is arrested
Billingsley was captured at a train station in Bowie, Prince George's County, on 27 September. Prince County. US Marshalls, Baltimore police, Maryland State Police, ATF and DC Metro Police participated in the arrest, authorities said at a press conference on 28 September.
"But my wish is that we can give the family and community a sense of closure. We're going to put this violent repeat criminal offender in jail, where he belongs," Acting Police Commissioner Richard Worley said. "Let's work together and make sure he stays there."
The commissioner said he would not comment on whether Billingsley was armed at the time of his arrest but said the suspect was "cooperative" after he was surrounded by a SWAT team.
Authorities listened to Billingsley's jail phone calls and analysed his financial transactions, phone data and social media activity in order to track him.
The commissioner pushed back against criticism over the handling of the investigation and his department's failure to alert the community of a potential threat with Billingsley on the loose.
"We pretty much know why he went into that house [on 19 September]. He was familiar with the building," he said. "We didn't think at that point that he was committing random acts because we know he had been out since October 2022 and he wasn't linked to any violent incidents."
Commissioner Worley went on to say that Billingsley was expected to check in with probation officials on Monday and they expected him to do so because he had been compliant in the past.
"The incident on Edmonson Avenue was not a random act," Commissioner Worley said. "Had it been a random act, we would have put out flyers right away saying this individual was on the loose committing random acts."
Who was Pava LaPere?
LaPere, originally from Arizona, stayed in Baltimore after graduating from Johns Hopkins University in 2019 with a degree in arts and sociology. She launched her startup, a custom platform builder for companies, from her dorm and went on to build it from the ground up.
"She had this knack for finding what was messing with us and wanting opportunities for everyone," Ms Mandell added. "No matter where you came from, no matter what college you went to, to make sure that you knew the opportunities that were available to you and to democratize that access for everybody."
Mayor Scott described LaPere as a talented and motivated Baltimorian who always went out of her way to help others.
"It's really difficult to express the sorrow that I have standing before you today," he said. "Pava was ... someone I had the opportunity to get to know over the last few years and she would help anyone that she could. And to have that life cut short by someone who has no care about anything but causing harm to people is something that should sit deep in the stomach of all Baltimorians tonight."
Ms Mandell echoed those feelings, describing LaPere as the "Silicon Valley type-of-person" who would get up at 5.30am every morning to think about ways to help improve her city.
"Her apartment was literally above her office," Ms Mandell told The Independent. "She wanted to help other students, other entrepreneurs, to keep funding, to prototype ideas because, you know, who knows who will build the next pacemaker, the next rocket or the next Uber."
She added: "She was doing good things for a lot of good people and hiring within the city and growing her team. We need to move that commitment to honour her legacy."
In a 2017 piece for the university's website, LaPere wrote about passing on stable internships in order to devote her time and energy to her startup. The then-20-year-old described her strict schedule and how she divided her summer between doing freelance work and developing her own projects.
"Choosing to be my own boss meant forgoing fancy internships, an experience in a new city, and probably much larger summer earnings," she wrote. "But it also meant that I got giant blocks of uninterrupted time to work on my ventures, which is much more valuable currency for an entrepreneur."
EcoMaps Technologies, according to its website, is a custom platform builder for companies. Forbes reported on LaPere's "30 under 30" feature that the company with a team of nearly 30 employees had raised over $4m and had big-name clients including Meta and the T.Rowe Price Foundation.
Following the tragic news of the entrepreneur's death, her family released a statement paying tribute to the slain tech CEO.
"She was driven, creative, hard-working and relentless in her efforts, with her wonderful team at EcoMap Technologies," her family said. "Pava made an impact in every endeavour she undertook and on every life she touched. She will be forever missed as a daughter, sister, granddaughter, niece, cousin and loyal friend."
EcoMap Technologies also released a statement about the loss of their CEO.
"The circumstances surrounding Pava's death are deeply distressing, and our deepest condolences are with her family, friends and loved ones during this incredibly devastating time," the statement read. "Pava was not only the visionary force behind EcoMap but was also a deeply compassionate and dedicated leader."
With reporting by Amelia Neath