Trump doesn't waste any time trying to fundraise off his latest indictment
Former president faces 13 felony charges for alleged election interference in Georgia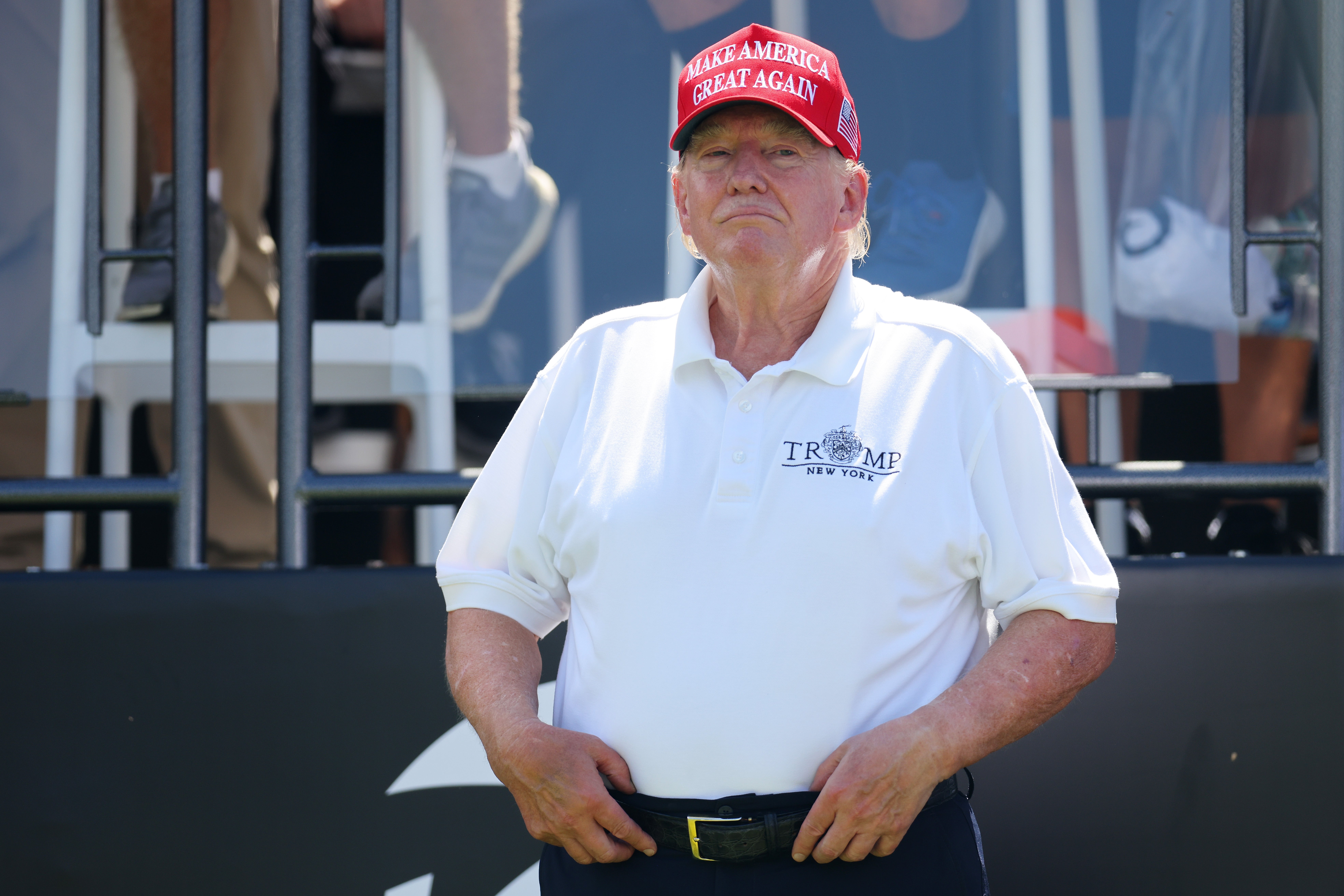 Donald Trump wasted no time trying to fundraise off his fourth criminal indictment, telling supporters that he "will never surrender."
The twice impeached former president sent out a string of fundraising emails in the hours after he was indicted by a grand jury in Fulton County, for alleged interference in the 2020 presidential election in Georgia.
The grand jury handed up 13 felony charges against Mr Trump for his alleged attempts to overturn the 2020 presidential election results in the state. These charges include RICO, conspiracy to commit forgery, filing false documents, Solicitation of Violation of Oath by Public Officer and more.
In addition, 18 Trump associates have also been indicted, including former White House chief of staff Mark Meadows and former New York City mayor Rudy Giuliani.
Donald Trump indicted for fourth time
All 19 have been issued arrest warrants but district attorney Fani Willis says they will all be given until 12pm on Friday 25 August to voluntarily surrender.
Mr Trump remained defiant in the fundraising emails despite the four legal cases he now faces.
"So, let me once again say to all our haters and enemies who want to put me BEHIND BARS for the rest of my life as an innocent man – I WILL NEVER SURRENDER OUR MISSION," he wrote in one email.
And he continued his defiant tone in a Tuesday morning email.
"Even after FOUR unlawful indictments against me as an innocent man, even with Crooked Joe and his accomplices trying to JAIL me for hundreds of years, I will remain right where I belong: between You and the entrenched Deep State that hates our country.
"Because walking away would mean condemning America to a lifetime of Third world Marxist tyranny."
And Mr Trump then appealed for more cash from his MAGA supporters.
"IF you're struggling due to the crooks and thugs who are running our country right now, then do not donate. I mean it! Very soon, we will win back the White House and America will come roaring back. You have my word," he wrote.
"But if you can contribute, then God knows our country needs patriots like YOU now more than ever."
Mr Trump's previous three indictments have led to similar fundraising emails.
In the week after his first indictment in Manhattan, his campaign scooped up $13.5m in donations, while the week after his second indictment in Florida saw him receive $5.8m.
Join our commenting forum
Join thought-provoking conversations, follow other Independent readers and see their replies