Trump is not invited to our next climate change summit, says France
The US delegation is currently attending the United Nations' climate change summit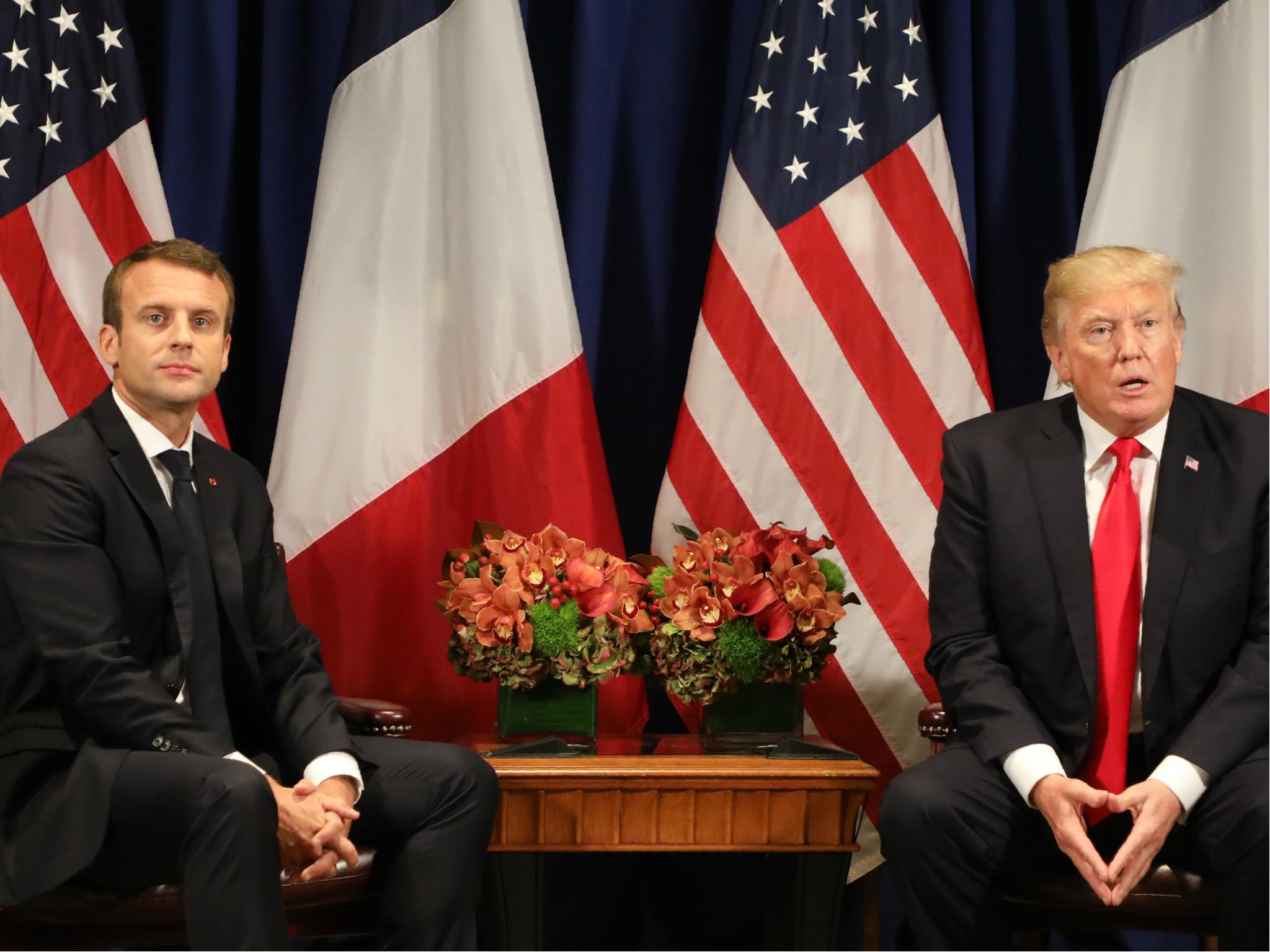 US President Donald Trump is not invited to a climate change summit to take place in Paris later this year "for the time being".
An official in French President Emmanuel Macron's administration told Reuters that the US has "a bit of a special status for that summit."
The US has begun the official withdrawal process from the Paris Agreement, the global accord signed by nearly 200 countries in December 2015 that attempts to curb greenhouse gas emissions and limit global warming rise to 2C.
Former President Barack Obama signed and joined the deal with an executive order in 2016 to bypass climate deniers in Congress.
One the President's campaign promises was to get the US out of "unfair" deals like the Paris accord that he said puts American workers - especially in coal industry - at an "economic disadvantage."
The withdrawal would only be eligible to take effect on 4 November 2020 per the rules outlined in the agreement, just days before the next presidential election.
Climate change might be worse than thought after scientists find major mistake in water temperature readings
The day of the announcement in June of this year, Mr Macron and leaders from Germany and Italy banded together to say in a statement that despite Mr Trump being open to changing the Paris Agreement, it could not "be renegotiated since it is a vital instrument for our planet, societies and economies."
Over a thousand American governors, mayors, and CEOs also said they would stick with the commitments outlined in the accord as well.
In the months following, the Trump administration and Environment Protection Agency (EPA) has dismantled key legislation like the Clean Power Plan, which would have reduced US power plants' carbon emissions by 2030 to a level 32 per cent lower than they were in 2005 and help achieve goals in the accord.
US officials will likely still be invited to the 12 December summit but not at the presidential level.
The US remains the only country not in the Paris Agreement after previous holdouts Nicaragua and Syria have joined the rest of the world.
A delegation of 48 people is attending the United Nations climate change negotiations (COP23) in Bonn, Germany taking place from 6 November to 17 November and will be promoting the use of fossil fuels.
Join our commenting forum
Join thought-provoking conversations, follow other Independent readers and see their replies