Paris Agreement cannot be renegotiated despite Trump's claims, says France, Germany and Italy in joint statement
The US president thinks the deal is 'unfair' to American workers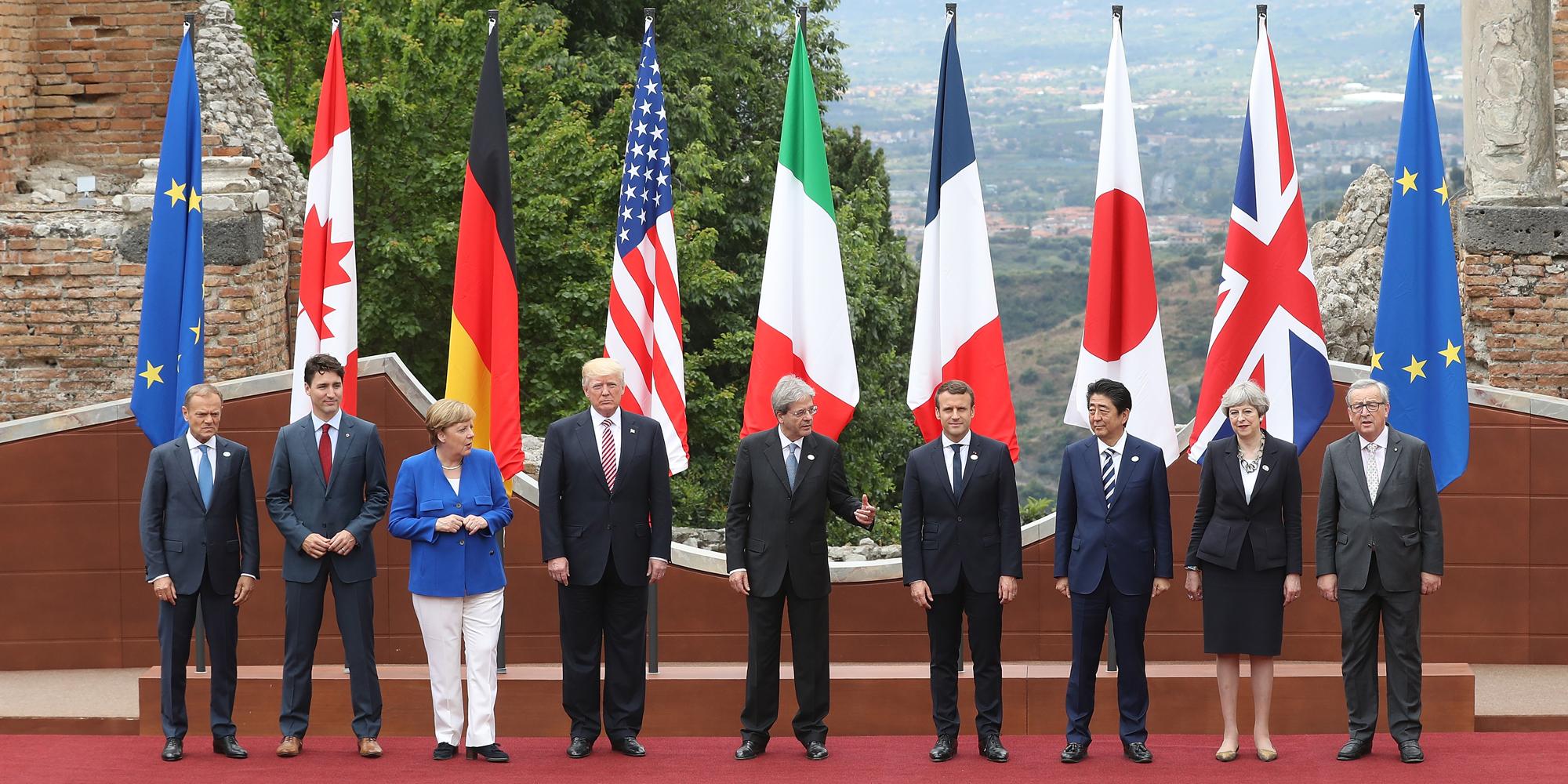 Italy, France and Germany have said they regretted US President Donald Trump's decision to withdraw from the Paris climate accord and dismissed his suggestion that the global pact could be revised.
At his White House withdrawal announcement, Mr Trump complained that the global agreement signed by nearly 200 countries during the previous Obama administration was "unfair" to American workers, imposed "draconian" restrictions on US sovereignty and domestic economic activities, and has withdrawn the US from it "as of today."
"We deem the momentum generated in Paris in December 2015 irreversible and we firmly believe that the Paris Agreement cannot be renegotiated since it is a vital instrument for our planet, societies and economies," the leaders of the three countries said in a rare joint statement.
Mr Trump commented that "if we can get a deal, that's great. If not, that's fine."
"We are convinced that the implementation of the Paris Agreement offers substantial economic opportunities for prosperity and growth in our countries and on a global scale," the three leaders said.
"We therefore reaffirm our strongest commitment to swiftly implement the Paris Agreement, including its climate finance goals and we encourage all our partners to speed up their action to combat climate change."
The joint statement is slightly unusual, but the EU forms a strong bloc under the Paris Agreement, with members often establishing continent-wide goals as well as national ones.
Sue Biniaz, former US State Department Deputy Legal Adviser on climate, told The Independent that she thinks the joint statement "is driven by the Paris Agreement's careful balancing and accommodation of interests, very much already including those of the US."
"There's no legal reason why it couldn't be amended, but I don't think it needs to be amended or "renegotiated" in order to address the concerns raised by the President," said Ms Biniaz.
"The US has the ability to change its own targets," Todd Stern, the Special Envoy on Climate Change during the Obama administration, told The Independent.
10 photographs to show to anyone who doesn't believe in climate change
Show all 10
The carbon emissions targets and financial contributions to the various funds set up through the UN, the Green Climate Fund, and bilateral commitments can be changed based on each countries' prerogatives.
Mr Stern said it was "extremely hard to imagine any country wanting to renegotiate [the agreement] because they felt the US got a bum deal."
The other issue is figuring out "what the President even means by that," said Mr Stern.
Mr Trump did not go into specifically what points in the Paris accord he wants to amend that would require bringing countries back to the negotiating table after the more than 20 years of talks it took to get to the final text.
He has said that the deal would hit the US coal industry hard and that it would prove "too costly" for US to stick to the Paris accord to reduce greenhouse gas emissions. But Mr Trump ignores the fact that new money in renewable energy outpaced new investments in fossil fuels for the first time in 2015 to the tune of $350bn.
However, the numbers Mr Trump presented - notably losing 2.7 million jobs by 2025 - are inaccurate and do not take into account normal job rate loss and creation, jobs shifting towards more 'green' sectors, and the tangible benefits of cleaner air, water, and less risk of natural disasters along US coastlines. 
Mr Trump also attacked developing countries, including in China and India who are top polluters but also leaders in solar energy, for relying on foreign aid in order to grow.
His comment that he wants "burdens...equally shared by countries all around the world" in a renegotiated deal shows a lack of understanding of the agreement, which was formulated in a way to account for the historical climate damage done by wealthy countries to poorer countries and provisions to help developing countries to grow their economies without over-reliance on the same fossil fuel method. 
France, Italy, and Germany said they "will step up efforts to support developing countries, in particular the poorest and most vulnerable, in achieving their mitigation and adaptation goals." 
Join our commenting forum
Join thought-provoking conversations, follow other Independent readers and see their replies