Sarah Palin predicts civil war after Trump arrested in Georgia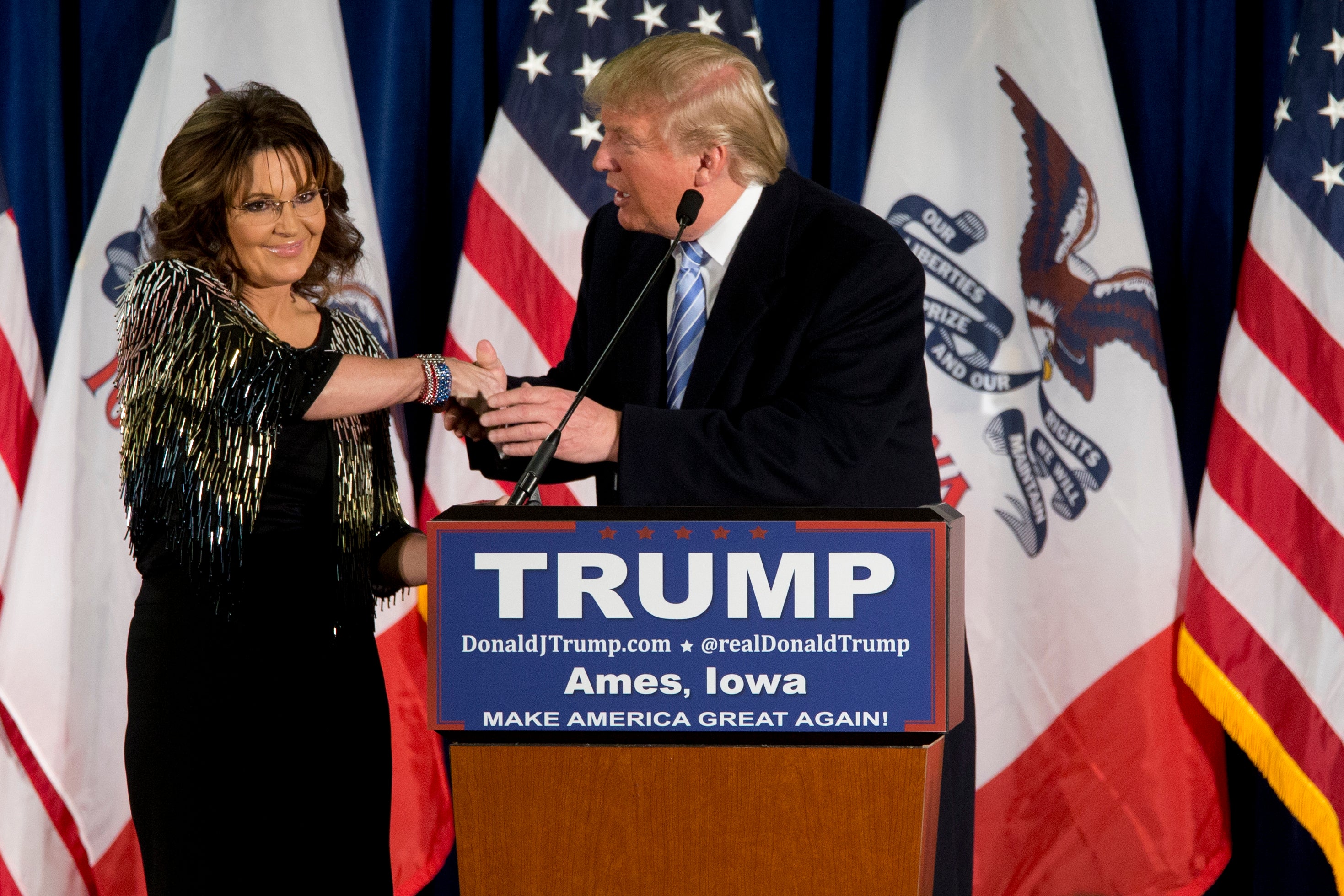 Sarah Palin, the former Masked Singer contestant and reality television host who served half of a four-year term as Alaska's governor nearly two decades ago, said the arrest of former president Donald Trump on racketeering and election interference charges could prompt a second US civil war.
Ms Palin, who first came to public attention as the late senator John McCain's pick to be his vice president during his ill-fated 2008 presidential run against Barack Obama, made the incendiary comments during an appearance on Newsmax as Mr Trump was being booked into the Fulton County, Georgia, jail on Thursday evening.
Pressed by host Eric Bolling to weigh in on the ex-president's legal troubles, Ms Palin lambasted Fulton County DA Fani Willis and "those who are conducting this travesty and creating this two-tier system of justice" by charging Mr Trump.
"I want to ask them: What the heck?" she said.
She also said violence could be the offing if the ex-president continues to face legal accountability for his alleged crimes.
"Do you want us to be in civil war?" she asked. "Because that's what's going to happen. We're not going to keep putting up with this." 
When Bolling suggested that Americans should be "angry" over Mr Trump's court troubles, the ex-Alaska governor said she agreed with the former Fox News host.
"I like that you suggested that we need to get angry. We do need to rise up and take our country back," she said.
Join our commenting forum
Join thought-provoking conversations, follow other Independent readers and see their replies