Mike Pence gives deadpan response to furious heckler at Iowa campaign event
Former vice president gives smooth response to expletive-laden abuse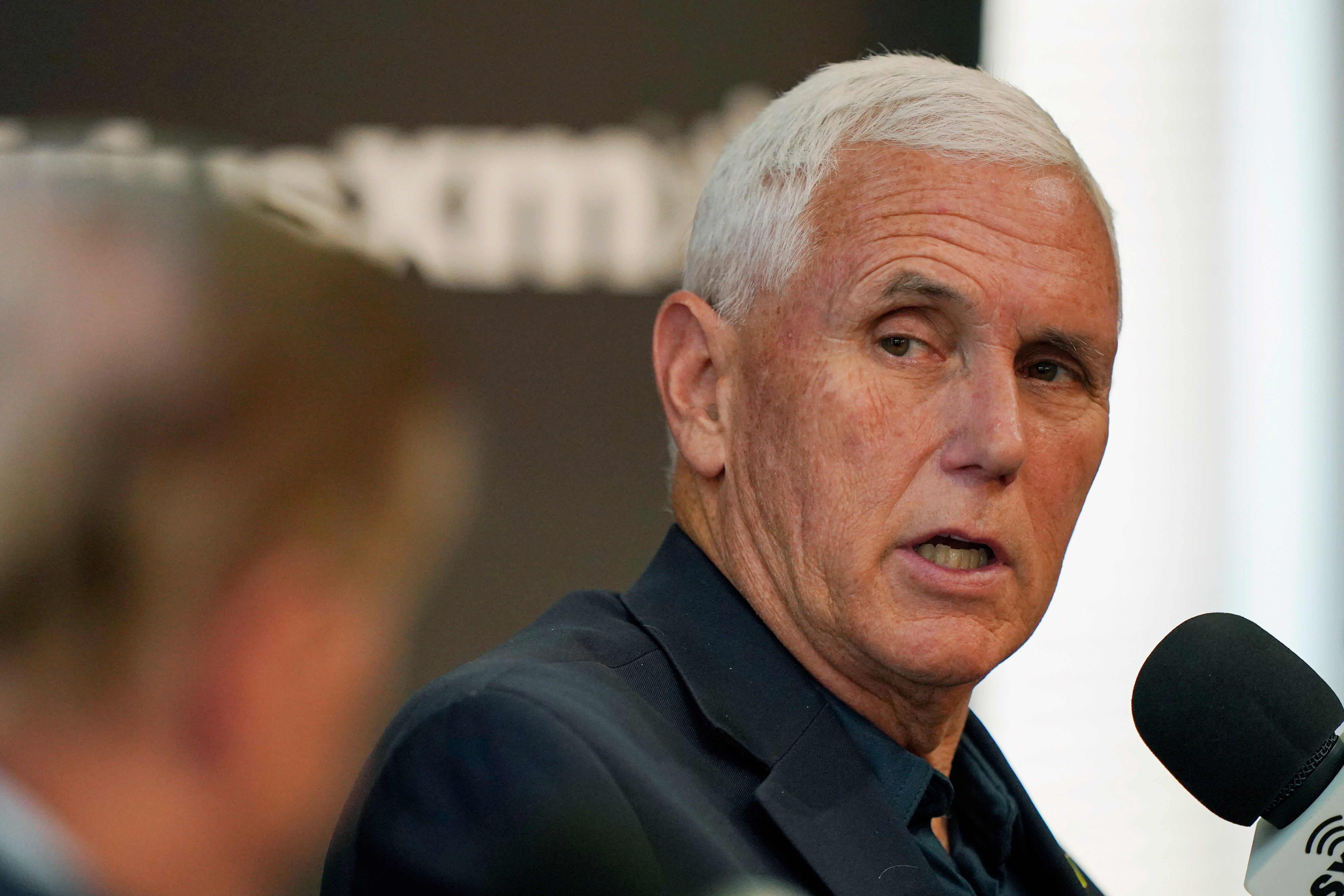 Mike Pence is characterised as unflappable and someone who keeps his cool in the face of adversity.
While he can get fired up on the campaign trail when dealing with more emotive issues, he also appears to know when to engage and when not to.
This was especially evident at an event in which the former vice president was sipping coffee and meeting voters out on the 2024 campaign trail in Iowa.
As Mr Pence chatted with a crowd of older people, a heckler appeared in an open doorway to the shock of event organisers.
The bearded man in a black baseball cap then shouted into the room at the former vice president.
"Leave and get the f*** out of our country and get the f*** out of Iowa!"
The man then headed off down a hallway followed by a staffer.
Mr Pence, standing holding a coffee cup, calmly turned to someone seated nearby and said: "Thank you. I'm going to put him down as a maybe."
There was a ripple of laughter around the room.
It is not known if the angry heckler has a particular favourite candidate in the race to be the Republican Party candidate in 2024, but Mr Pence has been a target of supporters of former president Donald Trump in the past.
Some believe he cost Mr Trump the 2020 election by not overturning the results on 6 January 2021 at the certification of the election.
At the Iowa State Fair in August one man asked the former deputy to Mr Trump: "Why did you commit treason on January 6?"
A calm Mr Pence suggested the man read Article II of the Consitution and added: "There's almost no idea more un-American than the notion that any one person could pick the American president."
"By God's grace, I did my duty that day," Mr Pence told the Des Moines Register speaking about January 6. "I had no right to overturn the election. And the American people deserve to know that the president asked me to choose him over keeping my oath to the Constitution, but I chose the Constitution. And I always will."
Join our commenting forum
Join thought-provoking conversations, follow other Independent readers and see their replies