As Israel declares war, the US has no ambassador there. That's exactly how Republicans want it
GOP obstruction of Joe Biden's nominees is an expression of their belief in his illegitimacy, writes Andrew Feinberg
Tuesday 10 October 2023 17:05 EDT
Comments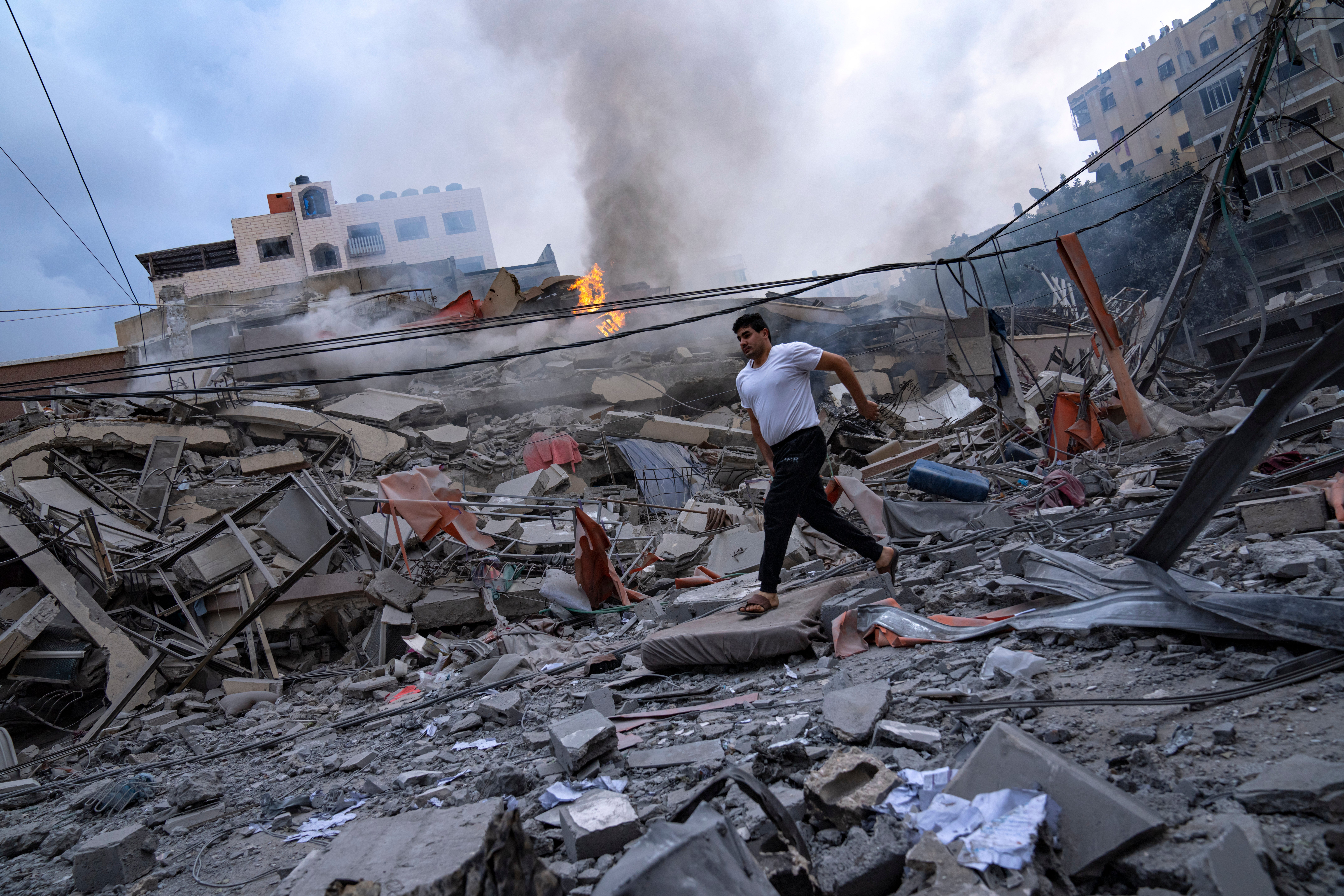 As Hamas fighters bulldozed and paraglided their way into Israeli territory to massacre and kidnap civilians amid a barrage of rocket fire early on Saturday morning, the account on X (formerly known as Twitter) belonging to the US Ambassador to Israel issued a post to "condemn the indiscriminate rocket fire by Hamas terrorists against Israeli civilians" and state that she was "in contact with Israeli officials, and fully support[ing] Israel's right to defend itself from such terrorist acts".
But even though the name of the account was "@USAmbIsrael" — short for "US Ambassador to Israel" — the State Department-affiliated account was not being operated in the name of any ambassador.
Instead, it showed that the current top diplomat in Israel was — and still is — Stephanie Hallett, a civil servant who serves as a Chargé d'Affaires ad interim — the person responsible for running an embassy in the absence of an ambassador.
Ms Hallett, a capable carrier foreign service officer who earned an MPhil from Cambridge in 2001 before joining the US diplomatic service, is an accomplished expert in the Middle East region, having served in a similar chief-of-mission role at US embassies in Cyprus and Oman, as well as a stint as Acting Senior Director for the Middle East and North Africa and Director of Gulf Affairs at the National Security Council.
Biden reassures US support for Israel after third call with Netanyahu
She has also held positions at embassies in Manama, Bahrain and Cairo, Egypt, and at the US consulate in the Saudi Arabian city of Jeddah.
But despite her nearly two decades in the US foreign service, Ms Hallett is not an ambassador. She has not been confirmed to any position by the US Senate, nor has she been nominated to her position by the US President.
Thus, when she speaks to officials in the Israeli government, even though she may be conveying messages on behalf of the American government, she does not do so with the diplomatic rank of an ambassador, and cannot boast of the relationship with a sitting president that a US ambassador to a major posting such as Israel would have.
Bel Trew reports from Kfar Aza, Israel
For America to be without an ambassador to one of her strongest allies — particularly at a time when that ally is mobilising for war after a terrorist attack — is like an American football team showing up to a game without a starting quarterback.
The team may have a backup on the roster, but that backup is almost certainly not going to have the same skill level or rapport with the receivers and running backs with whom they need to connect to put points on the scoreboard.
Sadly, the shorthanded state of the US Embassy in Jerusalem is currently being replicated in embassies around the world, as well as in the headquarters of major Defense Department commands and in top posts throughout the US diplomatic and defence establishments.
But this inability to put key players on the field is no accident — it's the predictable result of a deliberate effort to hobble President Joe Biden and make him — and therefore the US government writ large — appear incompetent.
Since Mr Biden was sworn into office, Republicans in the US Senate have found all manner of excuses to exercise what was once a rarely used privilege allowing a senator to "hold" an individual nomination in a way that is unprecedented in American politics.
Senators have placed blanket holds on wide swaths of nominees, not because of objections to any individuals, but to what they say are various policies put forth by the Biden Administration.
The most egregious use of this senatorial perogative has been the decision by Senator Tommy Tuberville, a first-term member of the upper chamber representing Alabama, to hold up hundreds of promotions for officers in all five branches of the US armed services.
This hasn't just kept high-profile positions such as that of the Chief of Naval Operations vacant, but it has also meant that lower-ranking officers — commanders waiting to become captains, lieutenant colonels waiting to become colonels, and colonels and captains waiting to become rear admirals or brigadier generals — have to wait for political gridlock to clear before they can advance and move on in their careers.
For months last year, Texas Senator Ted Cruz held up all State Department nominees — including ambassadors — because he wanted the Biden Administration to reimpose sanctions over the now-defunct Nord Stream 2 pipeline.
And even though Mr Biden nominated a new ambassador to Israel — former Obama administration treasury secretary Jack Lew — over a month ago, the Senate Foreign Relations Committee hasn't yet held a hearing on his nomination.
The horrific attacks by Hamas terrorists appear to have spurred some action by that panel, which has announced a hearing on Mr Lew for 18 and 19 October.
But until the deaths of 14 Americans and over 1,000 Israelis made inaction impossible, a group of Republican senators — again led by Mr Cruz — had announced their intention to hold up Mr Lew's nomination indefinitely because of what they described as the Biden administration's "antisemitic boycott of Israel" through policies which restricted bilateral scientific and technological cooperation in occupied territories such as the West Bank and the Golan Heights, neither of which is internationally recognised as being a legal part of Israel.
Absent Hamas' deadly intervention, it's unclear whether the Senate would have ever been able to confirm Mr Lew because of Republican objections, despite the Democratic majority in the upper chamber.
US planes to land in Israel with supplies and weapons in coming days, says National Security Advisor
But for the most part, GOP senators don't appear concerned that positions such as the State Department's international counterterrorism coordinator are going unfilled, even as Secretary of State Antony Blinken has warned that blocking nominees for "leverage on other unrelated issues" has the effect of "undermining national security".
That's because for much of the GOP voting base, Mr Biden shouldn't be making those nominations in the first place.
Republican senators such as Mr Tuberville voted against certifying Mr Biden's 2020 election victory, and to this day many frequently engage in behaviour meant to call Mr Biden's legitimacy into question.
This extends to their wholesale blockades on his nominations.
Moreover, blocking qualified people from taking up these senior roles makes government less efficient and increases dysfunction which Republicans — and former president Donald Trump — can use to hit the Biden Administration during the upcoming election campaign.
Biden reassures US support for Israel after third call with Netanyahu
In their estimation, the harms that can come from a lack of qualified personnel are worth the cost because they can usher in a Trump restoration.
And because their voters believe the same things, the senators blocking these nominees know they are insulated from political consequences.
Join our commenting forum
Join thought-provoking conversations, follow other Independent readers and see their replies