Dianne Feinstein files lawsuit accusing trustees of her late husband's estate of financial elder abuse
Development that comes shortly after Feinstein passed power of attorney over to her adult daughter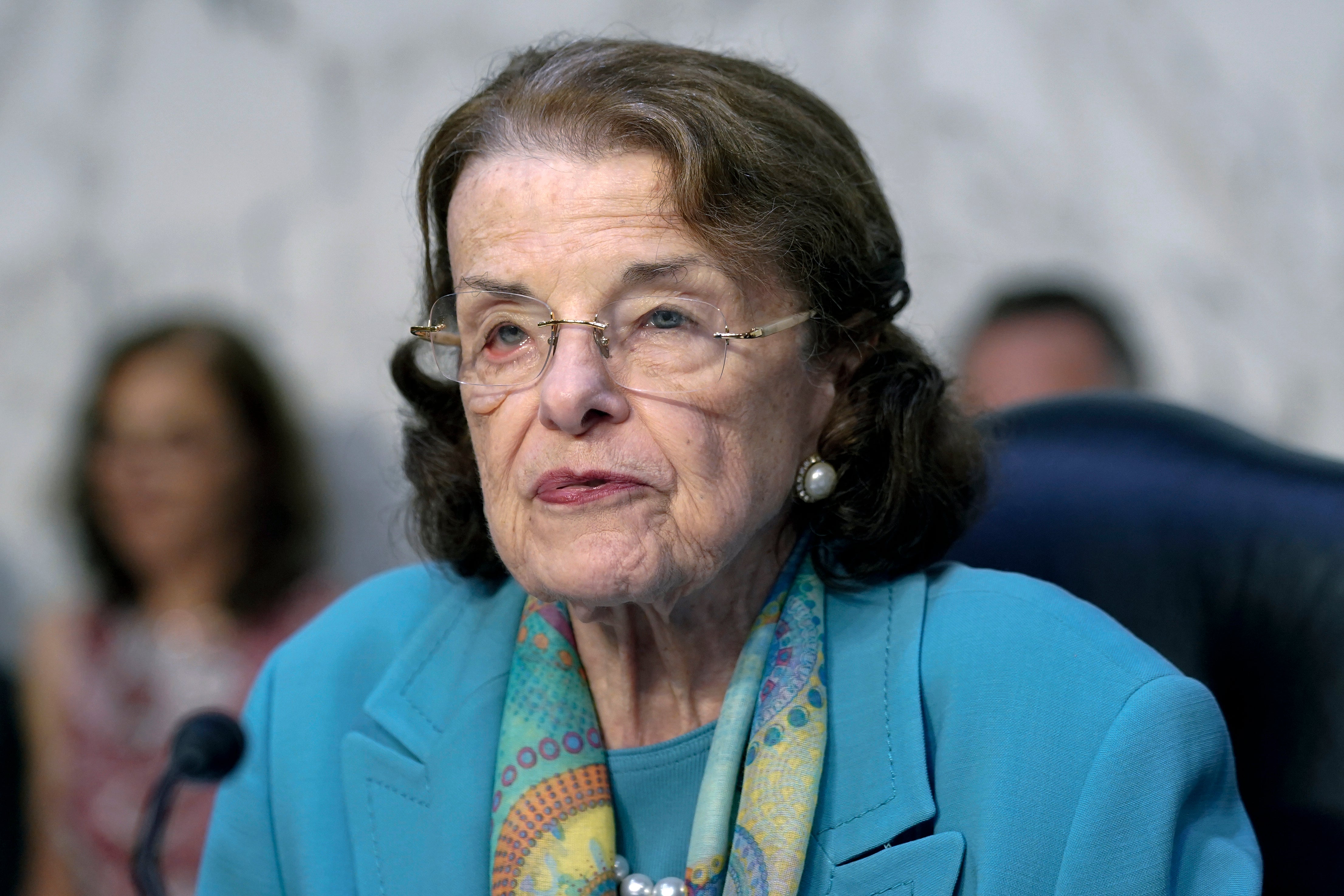 California Senator Dianne Feinstein has filed a lawsuit against the trustees of her late husband's estate, a development that comes just shortly after she passed power of attorney over to her adult daughter.
The lawsuit was first reported in the San Francisco Chronicle. It accuses persons connected with her late husband's estate of committing financial elder abuse by denying the senator payments from the trust set up when her husband, Richard Blum, died in 2022.
Attorneys representing the trustees denied the allegations in a statement to the Chronicle. According to the senator, among other actions that have resulted in what she refers to as financial elder abuse, the trustees failed to disburse payments after not responding in a timely fashion when contacted.
In a statement, attorneys for the trustees claimed that they have "never denied any disbursement to Senator Feinstein," but offered no explanation for their clients' total lack of communication.
Under an agreement set up by her husband, Ms Feinstein was to be left $5m in a trust that would be paid out in quarterly installments. Neither the initial transfer nor those installments have begun, the senator's attorneys claim.
And adding a particularly ugly angle to the lawsuit, her attorneys further allege that the reason those installments haven't begun is simple: The trustees hope the senator dies, resulting in all or part of the $5m going to her husband's daughters from a previous marriage.
"The Trustees' inaction shows that they intend to benefit Richard Blum's daughters, who stand to inherit millions of dollars that should go to Senator Feinstein if the Trustees never make the required distributions to her. The Court must hold the Trustees accountable for their breaches of trust," states Ms Feinstein's lawsuit.
The senator's lawsuit goes on to state that the matter is preventing her from paying medical bills incurred during a battle with shingles this year.
This is the third suit Ms Feinstein has filed over the matter in the wake of her husband's death just over one year ago.
Unrelated to the lawsuits, the 90-year-old Feinstein has faced calls to step aside before the end of her term given her extended medical absences and reports in the media of her becoming confused and relying on aides and colleagues during business in the Senate.
Join our commenting forum
Join thought-provoking conversations, follow other Independent readers and see their replies