Trump can't help himself: Experts warn ex-president is going to Truth Social himself into trouble
Ex-president could violate protective order or trigger a new one, writes John Bowden
Saturday 19 August 2023 17:22 EDT
Comments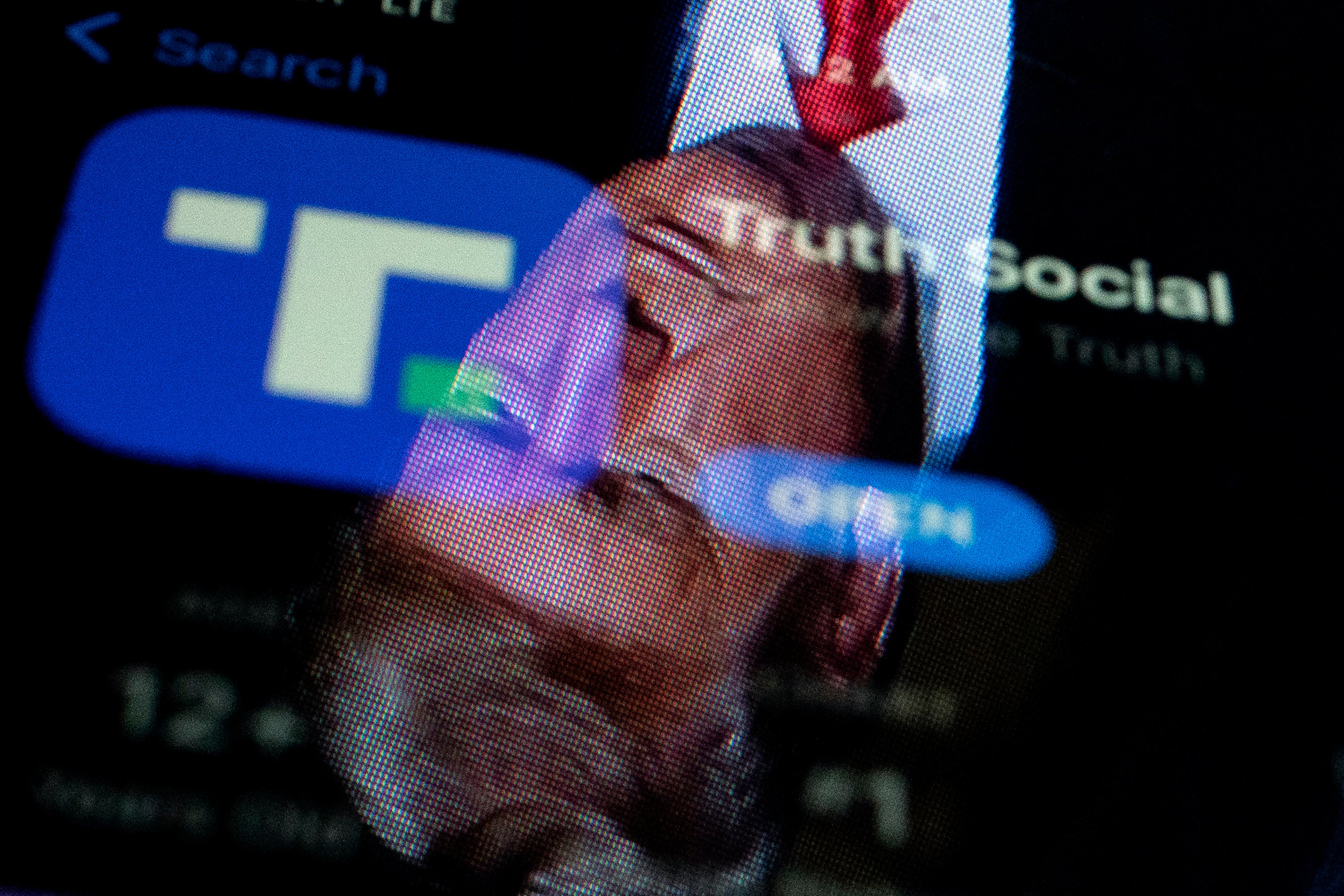 Donald Trump should really keep his mouth shut.
That's the advice that experienced litigators of all stripes are giving the former president as he faces a tide of criminal investigations into his conduct both as president and during the 2016 election.
Mr Trump's legal woes grew more serious this week with his fourth criminal indictment on charges of running a criminal conspiracy aimed at changing the 2020 election results in the state of Georgia. He now faces 13 state-level felony charges in addition to the more than 30 he already faced in New York. At least one, the RICO charge Mr Trump faces, carries a mandatory minimum incarceration period were he to be found guilty.
Donald Trump indicted for fourth time
Meanwhile, in Washington DC all indications are pointing to the former president going to trial for his broader effort to overturn the 2020 election nationally — and the resulting siege of Congress on January 6 — before the general election begins next year.
All of this mounting pressure has spurred the twice-impeached ex-president to do what he does best: punch back in public statements, addresses and tweets , now filtered through the lens of his Truth Social platform rather than being sent out via Twitter/X. But that may soon change.
On Thursday, it was reported by ABC News that the former president was rethinking plans to hold a press conference responding to the charges laid out in his Georgia indictment. Such a development was notable if only because it would be the first confirmed example of Mr Trump actually taking his attorneys' advice and not address his various enemies, imagined or real, in the public eye.
It isn't clear why Mr Trump is just taking this tactic now; he has already made gratuitous swipes at Judge Tanya Chutkan, the federal district judge overseeing his trial in Washington DC, and encouraged his allies in Congress to do the same. Judge Chutkan had already warned the Trump legal team about making statements that could affect the court's ability to put on a fair trial before Mr Trump blasted her as being "very biased and unfair" in a Truth Social posting. And now, a woman has been arrested and charged with making threats against the DC-based judge.
"I caution you and your client to take special care in your public statements about this case," Judge Chutkan said on Friday. "I will take whatever measures are necessary to safeguard the integrity of these proceedings."
Legal experts who have been watching the various cases say that Trump is pushing firmly into the territory of speech that could affect the sanctity of his legal proceedings — something Judge Chutkan and her colleagues around the country will likely not abide.
"It would not surprise me if Judge Chutkan called a hearing, with Trump's presence, given his new remarks," wrote Neal Katyal, a lawyer with history arguing before the Supreme Court.
Some have speculated that Mr Trump is already pushing far into an area of leeway that Judge Chutkan is forced to give a presidential contender, given the especially sensitive idea of chilling or outright censoring the speech of a political candidate. But that leeway has limits, even for a former president.
"He has been getting some leeway, but ... the judicial system is not going to give him an infinite amount of patience as he behaves outrageously," former White House ethics czar Norm Eisen told The Independent.
"They're gonna give him enough rope, and then he's gonna find himself subject to a gag order," Mr Eisen predicted.
The question now is: where is the line? How much "rope" does a presidential contender get to question the legal integrity of (presumably) any judge selected to oversee criminal proceedings against them before that speech crosses the boundary of acceptability, or legality?
Hints of the answer to that question may actually lie in Mr Trump's third indictment. (If you're beginning to lose count, that one related to his campaign to change the election results and unleash a mob upon Congress.) Among the four felony charges was a count of witness tampering.
Experts who have followed Mr Trump's criminal proceedings say that public comments about named or unnamed witnesses in his cases would be an unmistakable red line, one that would trigger serious legal remedies being employed to restrict the ex-president's words going forward. And Mr Trump has already broached that very boundary: on the afternoon of 4 August, he warned in a very simple Truth Social posting: "If you go after me, I'm coming after you."
Ex-Trump aide Alyssa Farah weighs in on Trump's use of word for racist dog whistle
This is the part where it gets really serious for the ex-president. Commenting about the supposed biases of a judge is one thing; intimidating or otherwise tampering with a witness is another, specifically another crime. And Donald Trump was very plainly warned against committing any further crimes between now and the beginning of his trial as part of the pretrial release guidelines set by the magistrate overseeing this portion of Mr Trump's third prosecution. Comments that cross this line won't just result in a chilling of his speech — he could go to jail.
"If he stumbles and directly threatens a witness, that would cross the line, that's a condition of his release," Mr Eisen said, adding: "He's using that leeway. But also the closer you get to the wants of the trial the less leeway there is."
Remarks that anger Judge Chutkan could fall short of violating his release conditions, Mr Eisen speculated, while still causing problems for Mr Trump in court. Were she to move his trial date up sooner, as she has already threatened to do, the ex-president could find himself at criminal trial before the 2024 primaries conclude.
"He's digging his own grave on a speedy trial," Mr Eisen cautioned.
As of now, Mr Trump's trial for the third indictment is to be set at a hearing later this month. We'll learn then, barring anything explosive before that date, what Judge Chutkan thinks of the ex-president's efforts to disqualify her from the proceedings, and how far she'll let him continue. But it's clear that Mr Trump's own worst enemy going forward could very well be his own ability to leave a fight unpicked.
Join our commenting forum
Join thought-provoking conversations, follow other Independent readers and see their replies