America's biggest true crime fanatics are gearing up for their Super Bowl. What is CrimeCon?
CrimeCon brings thousands of true crime fanatics together with some of the biggest names in the popular genre. Andrea Cavallier explains what to expect as it takes place in Orlando this weekend
Friday 22 September 2023 16:09 EDT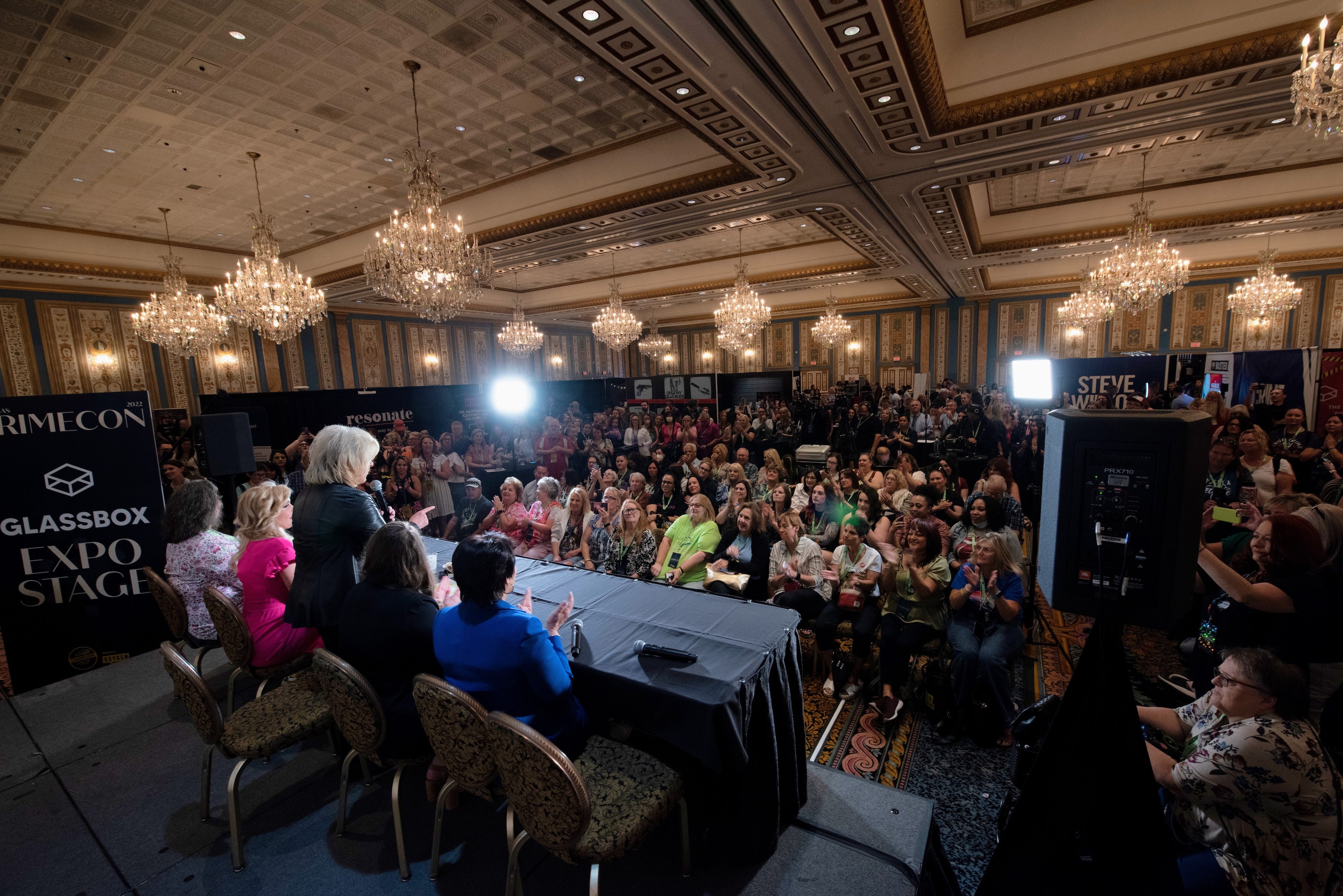 Thousands of true crime fanatics - along with some of the biggest names in the popular genre - will converge in Orlando this weekend for CrimeCon, a three-day conference focused on murder and mayhem and all things true crime.
It's a unique opportunity to rub elbows with top investigators, forensic experts, and well-known true crime television and podcast personalities.
CrimeCon is an immersive, educational experience that gives attendees the chance to be citizen detectives by participating in crowd-solving and learning how to dig into a case properly without hindering the investigation.
It's also a place where the true crime community can join forces to fight alongside the victims' families and survivors of crime who are seeking justice.
Here's everything we know about the unusual gathering.
What is CrimeCon?
CrimeCon is an immersive, weekend-long event with a jammed packed schedule of panels and sessions featuring guests from the true crime field including victims' families, lawyers, journalists, advocates, podcasters and big players from within the criminal justice system.
"From the latest cases to the latest scientific techniques to the newest TV shows and docs to the best podcasts in the world. And from deep-dives into topics you didn't even know existed to big ballroom sessions with personalities you watch every week—CrimeCon is the platform that delivers it all," their website boasts.
Sponsored each year by Oxygen, the event was launched in 2017 by Red Seat Ventures after the firm noticed a "hole" in the true crime market, according to A&E. At the time, there was no convention that focused on the public's growing fascination with true crime.
The first conference was held in Indianapolis in 2017 with a crowd of just 800, but has quickly grown into the thousands.
CrimeCon 2022, which was held in Las Vegas, attracted around 5,000 attendees.
What does CrimeCon offer?
The three-day long conference offers various panels, immersive experiences and the chance to rub elbows with the greatest minds in the true crime genre.
Special guests will speak on a variety of topics including forensics, criminology, victimology, DNA, and more. There are experts leading the sessions who are educated in their field and will provide the latest developments.
Investigators who have cracked decades-old cold cases reveal their secrets about their process. Families of victims and survivors of crime will share their stories, many seeking justice and the support of the true crime community.
Who will be at CrimeCon this year?
Attendees and special guests at the convention range from top experts in the field to notable news personalities to a plethora of true crime podcasters.
Dateline's Josh Mankiewicz, Cold Justice's Kelly Siegler, and Nancy Grace are among the big names in attendance to discuss their years of work in the industry and insight into their most memorable cases.
On the second day of the conference, Gabby Petito's parents will participate in a panel to discuss their daughter's life and the events that led to her tragic murder in 2021.
"Gabby's parents and stepparents, Nichole and Jim Schmidt, and Joe and Tara Petito are changing the narrative and stigmas associated with domestic violence. Through the efforts of the Gabby Petito Foundation and the spirit of who Gabby was, the hope is to make sure this kind of tragedy never befalls another family," according to the event description.
Another big story dominating the conference this year is the trial of disgraced South Carolina attorney Alex Murdaugh. His attorneys  Jim Griffin and Dick Harpootlianand and the prosecutor Creighton Waters will be on hand for meet and greets.
Visit the CrimeCon website for a full list.
How to watch CrimeCon
CrimeCon has partnered with Fox Nation to exclusively livestream 12 incredible sessions over the weekend. New subscribers to Fox Nation can join for 3 months for just $1.99.
The CrimeCon 2023 Fox Nation Livestream will include specific sessions and will remain available on-demand for two weeks.
Where is CrimeCon held?
This year, CrimeCon will be held 22-24 September, hosted at the World Center Marriott, in Orlando, Florida.
CrimeCon 2024 will be in May, but the location remains a secret until it's announced this weekend. CC24 tickets will be on sale publicly 2 October 2023.
In years past, the convention has been held in New Orleans, Nashville and last year, it was held in Las Vegas.
In 2020, CrimeCon was held online due to the COVID-19 pandemic.