Teen charged with killing a grandmother in stunt bike road rage shooting
Daryon Boone, 19, accused of murdering 69-year-old Norma Williams after high school football game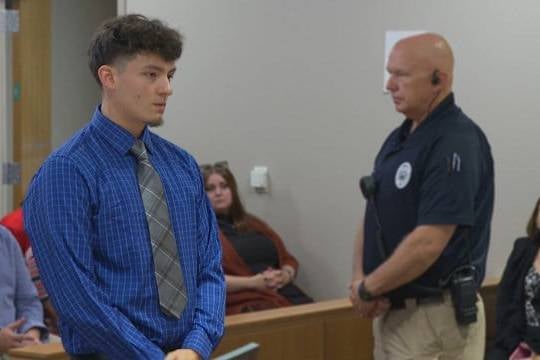 A teenager has been charged with murdering a grandmother who was fatally shot in a stunt bike road rage incident.
Daryon Boone, 19, appeared in court in Kansas two weeks after the shocking killing and was charged with murdering 69-year-old Norma Williams.
Wichita police allege that Williams was in the passenger seat of a truck being driven by her husband after attending a high school football game on 1 September.
Investigators say that a group of motorbikers ran a red light and one of the vehicles, driven by the suspect, hit her truck.
After the accident, Mr Boone is accused of chasing after the truck, pulling out a gun and shooting at it, killing Williams, according to KAKA.
Police found Williams with a gunshot wound to her upper body and performed life-saving measures. She was then taken to a nearby hospital where doctors pronounced her dead.
Wichita Police Chief Joe Sullivan told reporters at the scene of the killing that the suspect had "put two shots into the rear window of the pickup truck and killed the female occupant of the truck... in full view of her husband. This is sickening."
Mr Boone has been charged with first-degree murder in the commission of a felony and criminal discharge of a firearm.
He was arrested just after the shooting and detained at the Sedgwick County Jail before being released on a $500,000 bond. He is set to appear in court again on 2 October.