Five children were found alone in their Texas home. They say their parents were kidnapped at gunpoint
The parents were found safe and unharmed about 24 hours later - but the full story of the kidnapping has yet to emerge, Amelia Neath writes
Thursday 07 September 2023 11:37 EDT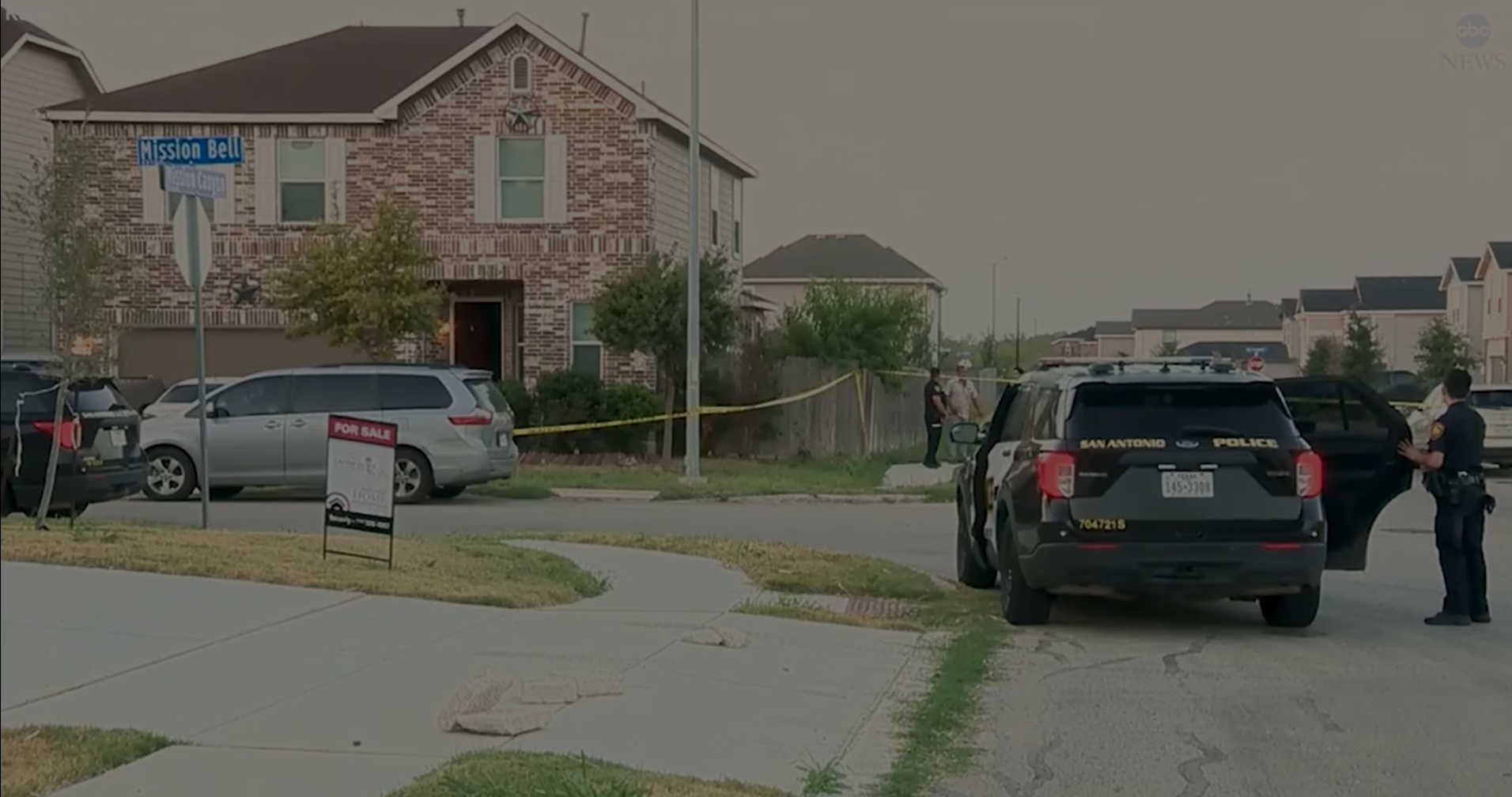 A family home in San Antonio, Texas, has found itself at the centre of a bizarre mystery.
On Wednesday morning, police dispatched to the house on the West Side of the Texas city discovered five children, all under the age of 17, alone without their parents.
The children proceeded to tell officers how they'd witnessed two armed men storm into the home and kidnap their parents.
The parents were found safe and unharmed about 24 hours later - but the full story of the kidnapping has yet to emerge.
Here's what we know so far:
Five unattended children
San Antonio police officers were called to the home in the city's Southwest Side neighbourhood at around 6am on Wednesday. The children, all under the age of 17, were inside.
"We located about five juveniles all inside the home, no injuries, they were unharmed," Ricardo Guzman, from the San Antonio Police Department, told KSAT.
The children told police that two unknown people broke into their house with guns in their hands and "forcefully" took their parents away.
The children did not appear to recognise the suspects who "kicked down the door, entered the home, took the adults and fled the scene," Mr Guzman said.
Parents found safe
The parents, who are in their late 30s, were found safe early Thursday morning just off Culebra Road near West Commerce Street on the West Side, San Antonio, according to Fox 29.
The police deployed a SWAT team and were even checking cars within the neighbourhood to see if they could find any trace of the couple.
According to police, the couple were taken to two separate houses in a Westside neighbourhood. Within hours of the kidnapping, the police were able to track down both locations.
The couple have been checked by officials and are deemed to be "okay," "safe" and had "no major injuries," reported Fox 29.
It has been reported that a large number of people were found in one of the houses, who are now being interviewed by police.
The circumstances of the kidnapping and the suspects' motive remains unclear.