Man uses bottle to cut up three people in rampage that began at NYC Whole Foods
Suspect is arrested a few blocks away after attacking woman in a subway train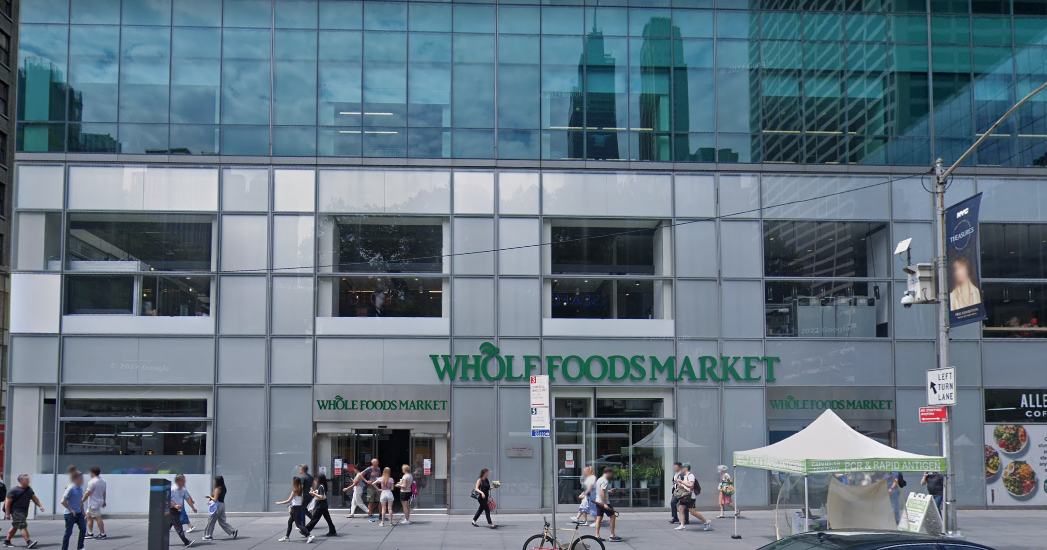 A crazed attacker wielding a jagged bottle cut up three people in rampage that started in front of a Midtown Manhattan branch of Whole Foods, according to police.
The unprovoked attacks started at 6.40pm outside a branch of the organic food chain on Sixth Avenue near Bryant Park when the suspect, Michael Howell, 33, allegedly hit a 23-year-old man with the bottle, according to the New York Post.
The attacker then went into the store and up to the second floor, where he then struck a 49-year-old woman, police said.
Both victims were left bloodied by cuts on their heads.
He then fled the shop and ran into a train stopped at nearby subway station at 47th Street and 6th Avenue, where he bashed another woman, 55, in the head.
The suspect was later arrested by police on 46th Street and was charged with three counts of felony assault.
All three victims were taken to hospital and declared to be in stable condition.
Another charge was imposed on Mr Howell when police found he had an open assault complaint from August when he allegedly punched someone on the subway on a southbound A train at near the Port Authority Bus Terminal, reports ABC 7.
Mr Howell has a track record of criminality, which includes three incidents of petty theft all in August this year, when he allegedly stole merchandise from stores belonging to the TJ Maxx and Nordstrom chains as well as an intoxicated-driving arrest in 2014, the local outlet reports.
Photos taken by the New York Post showed the first two victims being attended to by first responders. The outlet snapped a picture of Mr Howell, who was wearing a black hoodie, black trousers and glasses being escorted by police up the street.
Police have yet to suggest any motives for the attacks.