Louisiana professor asked students to paint their faces to fulfil his 'clown fetish'
Joseph Tokosh resigned from Nicholls State University in March after reports emerged that he was requesting face paint images from his students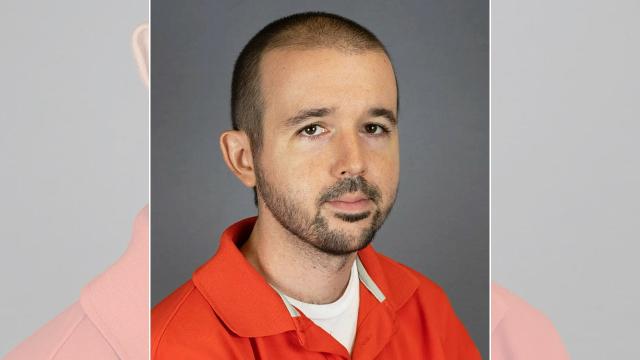 A Louisiana professor has been accused of using his students to fulfil a self-described "clown fetish" by painting their faces or asking them to paint their own.
Joseph Tokosh would regularly post about his fetish on social media platforms, such as Facebook, Reddit and YouTube, while working as an assistant geography professor at Nicholls State University in Louisiana.
In March, Mr Tokosh resigned from his position just before student journalists exposed his behaviour in their student-run newspaper, The Nicholls Worth.
Sally-Anne Torres, managing editor for the newspaper, reported that six students had come forward to claim Mr Tokosh would offer them bonus points in class if they allowed him to paint their faces.
A post on a Reddit forum also surfaced where Mr Tokosh, under the username Joeography, shared photos of several women wearing white face paint.
In another Reddit post, seen by USA Today, Mr Tokosh wrote: "I have a facepaint fetish and convince the cute girls in my classes to let me paint their faces."
Before Mr Tokosh resigned from the university in late March, a few students had already reported his behaviour to campus police.
Bradley Price, a student who took Mr Tokosh's East Asia class online, alleged that the professor had set an assignment where all students had to paint their faces and take photos of themselves.
"You had to send in multiple pictures of how you did it from multiple angles and also write down the process of it. The relevancy he gave it was that it was a Japanese style of makeup; it was for students to get a better understanding of their culture," Mr Price said, according to USA Today.
Mr Price said he completed the assignment by getting a female friend to help him and submitted it to Mr Tokosh.
The professor came back and told Mr Price he would get bonus points if he could convince his friend to also paint her face.
After learning about Mr Tokosh's clown "fetish", Mr Price said he was "disgusted".
"I feel frankly disgusted and disappointed that Nicholls couldn't do a proper background check on this professor because this is unacceptable," he said.
"How could this have got past any reasonable check?"
Mr Tokosh did have a police report on file before arriving at Nicholls State University, after pleading no contest to a theft charge at Kent State University in 2017 for entering a colleague's office and taking a USB drive.
The police report also detailed another incident of face paint fetishism.
A Kent State student, who was 18 at the time, had reported seeing a post by Mr Tokosh on a Facebook group meant for new students to meet each other. In it, he had allegedly made a cash offer to anyone who would agree to let him paint their faces.
The student said she agreed as she was in need of more money and had an interest in movie makeup, according to USA Today.
Mr Tokosh then allegedly offered to pick her up and take her to the geography department at the university to paint her face. She told police she had stopped responding to his messages after becoming uncomfortable with the situation – which then caused Mr Tokosh to become annoyed and refuse to leave her alone.
The student then filed a police report about the professor.
"I felt like the school would want to know about it," she said, according to USA Today. "I thought maybe they could prevent anything bad from happening since other girls would go with him."
However, she said that there was never a follow-up by campus police.
Following that incident, the professor tried to defend his actions in a video interview with student-run KNSU TV at Nicholls.
He said the face paint assignment was for students to "actually come up with their own face paint and makeup design inspired by a culture, and they implement it".
He left Kent State University following the theft charge.
In a statement to Fox News Digital, a Nicholls State University spokesperson said about the latest allegations: "Nicholls State University is proud that our student journalists brought this situation to light. We take the safety and security of our student population very seriously.
"Once this was brought to the university's attention, we acted appropriately to remove Joseph Tokosh from the classroom and did not renew his contract. He is no longer affiliated with Nicholls State University."