Louisiana woman arrested for stabbing grandfather in face because he asked her to take a shower
After her grandparents spoke to her about her hygiene, Carrington Harris reportedly 'began damaging property inside the house and then turned the power off from outside'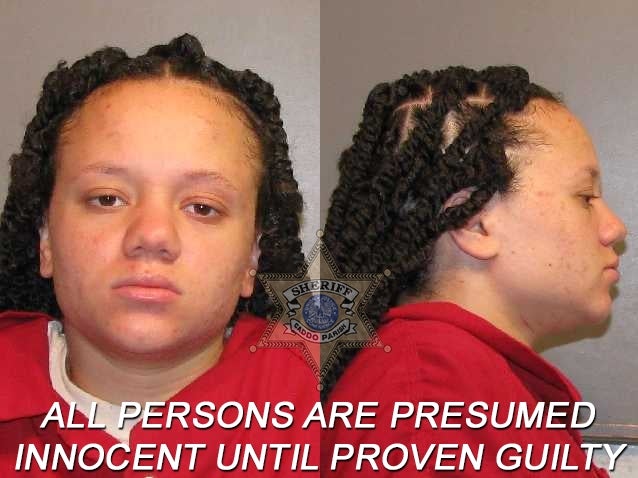 A 22-year-old Louisiana woman was arrested after allegedly stabbing her grandfather in the face following an argument arising from him asking her to take a shower.
Caddo Parish Sheriff's Office wrote in a statement on 29 August that Carrington Harris, from Keithville, Louisiana was arrested the day before after "an investigation revealed she stabbed her grandfather in the face following an argument over her hygiene habits."
The officials said that Ms Harris and her grandparents were arguing after they asked her to take a shower. That's when the 22-year-old "began damaging property inside the house and then turned the power off from outside." The argument reportedly escalated quickly.
While her grandparents were trying to restrain Ms Harris, police said she "escaped and retrieved a knife from the kitchen, using it to stab her grandfather." The sheriff's office wrote that Ms Harris then ran out of the house and hid in the woods.
She was found hours later hiding behind a nearby home, the statement said.
Police arrested and charged Ms Harris with domestic abuse battery and domestic abuse battery with a dangerous weapon.
She was booked into the Caddo Correctional Center on 28 August, and no bond has been set.
Police said that Ms Harris's grandfather was transported to Willis-Knighton South, but did not provide an update on his condition.