'Firearms safety' lesson leaves four-year-old girl dead
Accused initially claimed she took out magazine from her gun before pulling trigger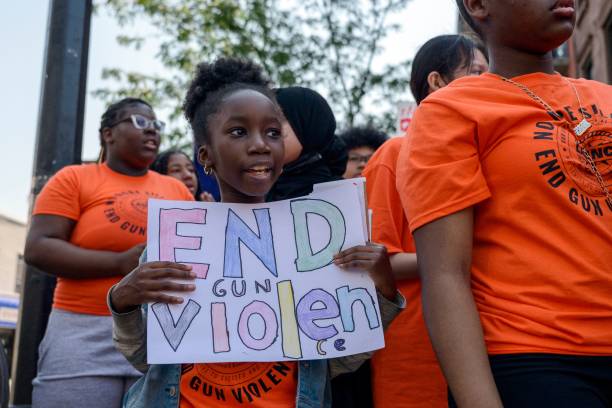 A Tennessee woman told investigators that she was teaching a four-year-old "firearms safety" lesson when she fatally shot the toddler last Sunday.
The suspect, identified as Breanna Gayle Runions, was charged with first-degree murder and aggravated child abuse for allegedly pushing a loaded gun into four-year-old Evangaline Gunter's chest and pulling the trigger in Rockwood. The gun fired, killing the girl, reported the Charlotte Observer.
Ms Runions initially claimed she had taken out the magazine from her Taurum Millennium 9mm handgun, according to the arrest affidavit cited by ABC-affiliate Wate.com.
After that, she pressed the "barrel of the gun into the front of (the child's) torso and pulled the trigger, discharging a round into (her)," it said. Another woman and child, not related to Runions, witnessed the incident.
Authorities said the accused "may have initially led investigators to believe that she was demonstrating to the scared four-year-old 'firearms safety'," reported the New York Post.
But Ms Runions had allegedly been punishing the victim, along with the other child, for not following rules, said the warrant, adding that earlier in the day, she had hit them with a sandal for not waking her up and eating food without permission.
The accused and the other adult in the room were not the girl's parents, said Ninth District attorney general Russell Johnson.
Tennessee's Department of Children's Services is now investigating why the two minors were living with them.
A woman who identified herself as the victim's biological mother told NBC affiliate WBIR that her daughter lived with Ms Runions following a court order and was supposed to be there for two more months.
"I feel like it's my fault that I let her be there. I should have been more attentive," Josie Gunter told the outlet.
"I wish I could have been a better mother for her, to pay attention.
"But it was a court decision in everything that we had done this for, and this is what happens."
Her father, identified as Adam Gunter, said children should be kept away from guns.
"Don't have your guns out," he said. "You're supposed to be gun-smart. Don't have the gun out."
Meanwhile, bail for Ms Runions was put at $1.5m, with a status hearing scheduled for 19 September in a general session court.