A Tony Stewart Racing driver and a shock road rage death. What happened to Ashlea Albertson
Ashlea Albertson, 24, was set to race in Indiana on Saturday, but instead loved ones placed flowers around her empty car after she was killed in a crash away from the race track a day earlier. Andrea Cavallier reports
Wednesday 23 August 2023 10:10 EDT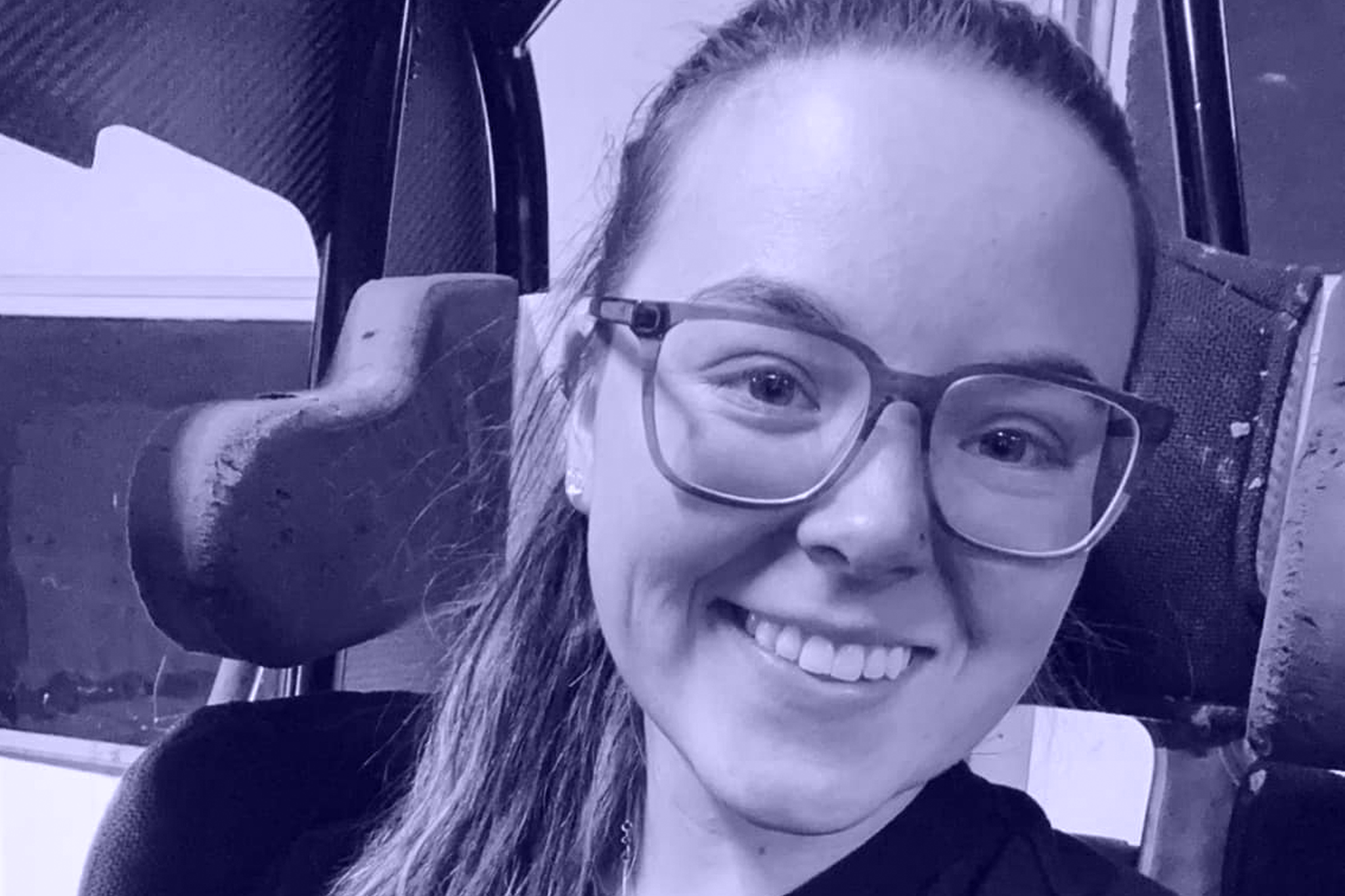 Race car driver Ashlea Albertson was on track to compete at a championship event in Indiana on Saturday. A few months later, she would make her way down the aisle at her wedding.
But instead, the 24-year-old's life was cut short on Friday morning in an apparent road rage crash away from the track.
Albertson, who drove for the Tony Stewart Racing team, was a passenger in a 2018 GMC Terrain that crashed at around 11.30am on I-65 in Jackson County just south of Seymour, Indiana.
The SUV, which was being driven by her fiancé Jake Kelly, 31, crashed after a 2016 Chevrolet Malibu pulled up in the right lane and both vehicles began accelerating, each refusing to let the other pass, according to the Indiana State Police.
The two vehicles collided, causing the SUV to flip over, ejecting Albertson. She was flown to the University of Louisville Hospital where she died from her injuries.
The next day, the rising star's No 4 race car sat empty at the All Star Circuit of Champions TQ Midgets event in Shelbyville, Indiana, but was surrounded by flowers and messages left by her loved ones and fans.
It was her family's wish for the race to go on as planned at the Shelby County Fairgrounds, with her father Todd Albertson telling the local Indianapolis station WTHR, "We have to do better."
"She lost her life not on a race track, where we thought she might, but in the middle of a highway because we can't control our anger," Mr Albertson said.
Famed race car driver Tony Stewart, who is now semi-retired, described Albertson as having an "infectious personality" and the ability to "light up a room."
"She was a great race car driver that was involved in a road rage accident and lost her life," Stewart wrote in a social media post.
"In the past, I've also gotten caught up in road rage. I hope that we can honor Ashlea by controlling what we can control on the highway. Losing her is a sobering reminder of how precious life is."
Loved ones said Albertson was "fearless on and off the race track" and that she was "exceptional in a male-dominated sport."
Albertson, who was fourth in the All Star Circuit of Champions standings out of 39 listed drivers going into last weekend's race, would have been the only female driver on the track that night, her coach Ron Combs said.
Mr Combs, who is also an All Star Circuit of Champions official, told local news that her car won't be raced any more this year, but added that he hopes to see another woman with her dream get behind the wheel someday.
"I'm going to think about Ashlea every time I think I'm going to have road rage," Mr Combs added. "Ashlea will be in the back of my head. Stop, slow down, and do what's right."
A spokesman for the Indiana State Police told The Washington Post he would "hesitate" to use the phrase "road rage," then added that "the evidence indicates that both drivers involved in the incident displayed some aggressive driving that appeared to contribute to the crash."
Video recorded by an occupant in another vehicle showed that Mr Kelly, the driver of the SUV, and the driver of the Malibu, 22-year-old Austin Cooper, began accelerating rapidly and refused to allow the other pass on the two-lane road, state police said.
The Malibu suddenly changed lanes right into the SUV's path and the two vehicles collided, causing it to crash. Both drivers submitted to blood tests and toxicology results are pending, state police said.
Albertson was to be married to Jake Kelly in March, according to her obituary.
"The wedding dress was purchased and their children's names had been chosen," it stated. "The impact Ashlea made on those she came in contact with was strong and deep."
Albertson had been a competitive race car driver since 2011 and landed the All-Star Circuit of Champions TQ Midget series in 2017. She had several feature wins and many podium finishes, while driving for Tony Stewart Racing.
"The race track was clearly her favorite place to be," the obit stated.
Following her passing, Albertson's father posted an emotional video on Facebook.
"This is one of the hardest posts that I could possibly make, but I have no words to put it out other than making a video to share with everybody who loved her and that she loved in return," he said tearfully. "I want to thank you from my family, from myself, for making her feel like she was the best racer out there each and every time that she took the track.
"We appreciate you. We love you. I'm sorry to inform you this way, but it's only fair that everybody knows and there be no speculation moving forward.
"She was a good kid, a better person. She just loved racing, she loved the community and you all have done so much for her. Thank you, from the bottom of my heart. Please keep my family, her fiancé, and everybody that is going through this time in your thoughts and prayers.
"Those of you who go to the track this weekend and enjoy racing, please know that's all she ever wanted to do was put on a show … and be loved and respected by each and everyone of you that followed her. … Enjoy life and every moment that it is. It's precious. We never know when our time is."
A Celebration of Life Service will be held on Sunday at New Palestine United Methodist Church, in New Palestine, Indiana. Attendees are encouraged to wear racing shirts and cheery clothing, as Alberston would prefer, according to her obit.