Wisconsin drops lawsuit challenging Trump-era border wall funding
Wisconsin is dropping out of two multistate lawsuits that challenged former President Donald Trump's decision to divert billions of dollars to fund a wall across the southern U.S. border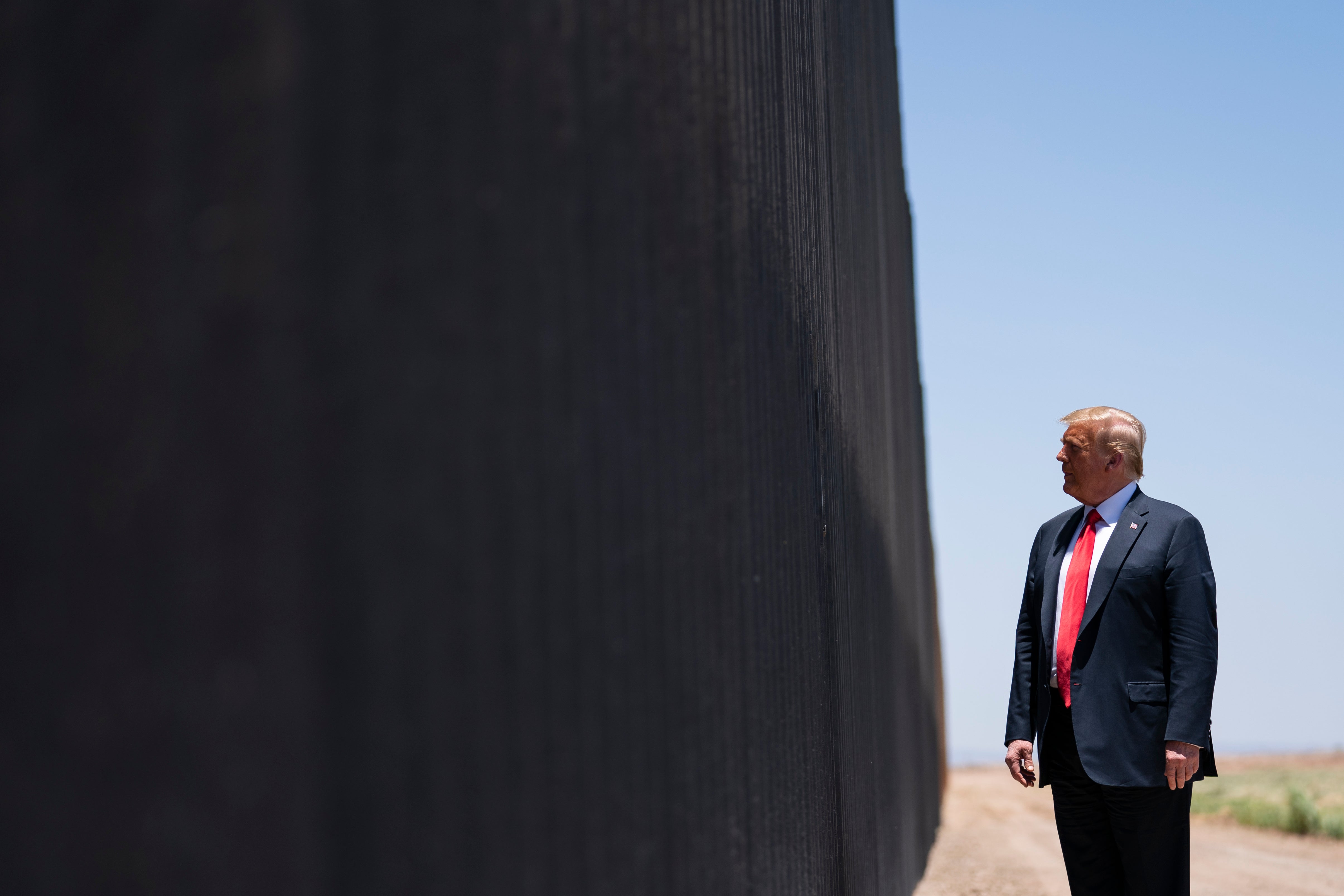 Wisconsin is dropping out of two multistate lawsuits that challenged former President Donald Trump's decision to divert billions of dollars to fund a wall across the southern U.S. border.
Lawmakers in Wisconsin granted the state Justice Department permission to exit the lawsuits on Tuesday.
Wisconsin Attorney General Josh Kaul, a Democrat, had jointed other states in federal lawsuits in 2019 and 2020 challenging the use of $6.7 billion meant for National Guard units, military construction projects and police for wall construction. The move included shifting $8 million that had been intended to build a Wisconsin National Guard firing range.
The 9th Circuit U.S. Court of Appeals ruled in favor of the states, prompting the federal government to ask the U.S. Supreme Court to review the cases. President Joe Biden issued an executive order in 2021 halting wall construction using the money in question, rendering the challenges moot. Settlement negotiations ensued, and all the states except Wisconsin chose to drop their claims.
The federal government has since restored the money for the Wisconsin firing range, according to the Legislature's attorneys and the state Justice Department.
Justice Department officials asked the Legislature's finance committee to allow them to drop their challenge. The committee voted unanimously without any debate to grant permission during a meeting Tuesday.
Republican legislators passed a law in 2018 that requires the Justice Department to secure permission from the finance committee before settling lawsuits.
It wasn't immediately clear why the Justice Department waited until this week to request permission to drop out of the lawsuits. A memo that agency officials sent to the finance committee outlining the request notes that the federal district court wanted a status update by Thursday but doesn't explain the timing of the request.
A Justice Department spokesperson and the Legislature's attorneys did not immediately respond to emails Tuesday morning seeking more details.