White House targets anti-semitism on campus amid Israel-Hamas war
Biden administration surging resources in response to 'alarming rise' of incidents at secondary schools and on college campuses since the 7 October terrorist attacks in Israel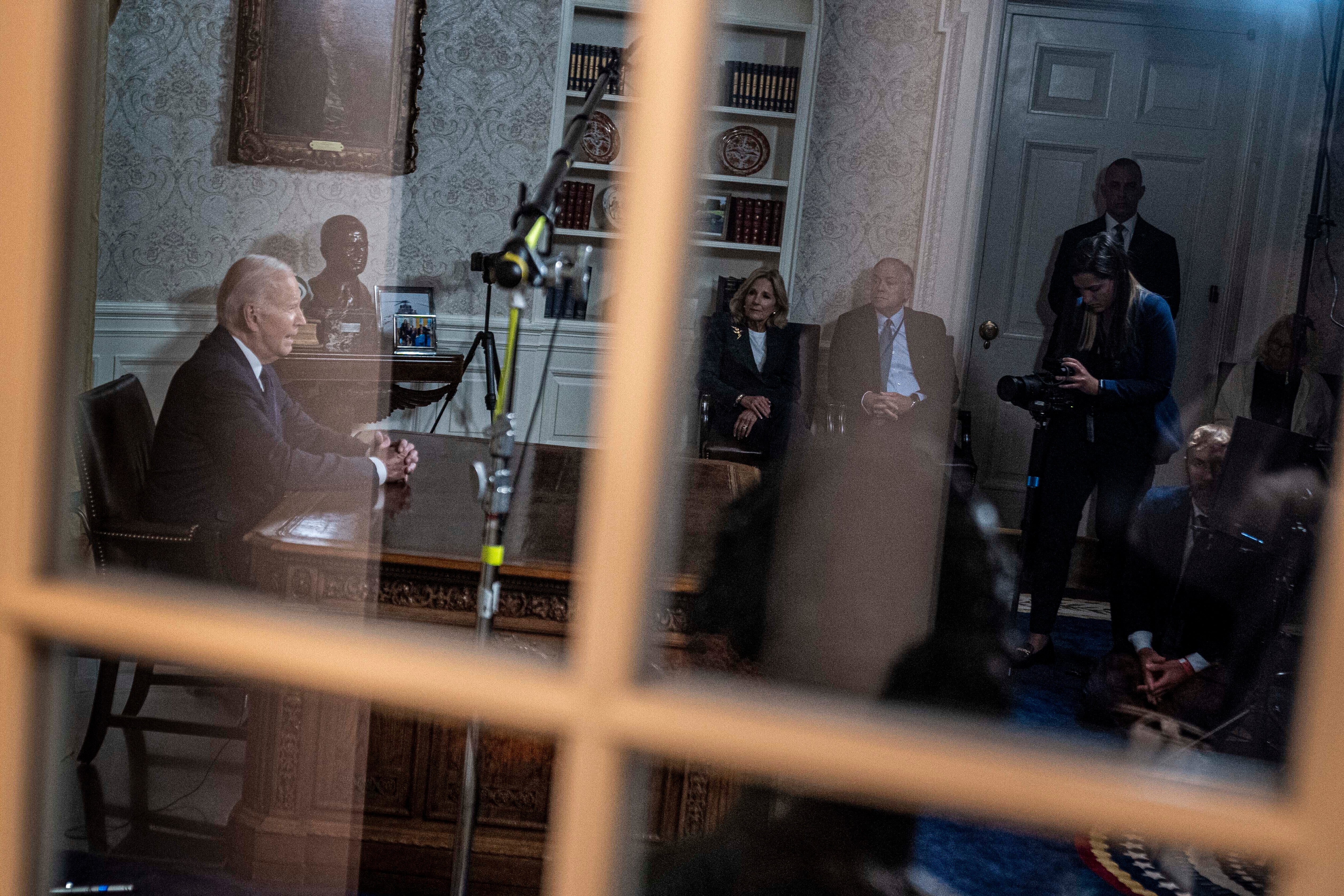 The White House on Monday unveiled a tranche of actions meant to address what it described as an "alarming rise" in reports of anti-semitic incidents and attacks at or near educational institutions over the three weeks that have elapsed since the 7 October Hamas terrorist attacks in Israel.
A White House official said the Biden administration has undertaken "multiple actions" to fulfil President Joe Biden's vow not to "remain silent" in the face of both anti-semitism and Islamophobia.
According to administration officials, both the Department of Homeland Security and the Department of Justice have expanded information-sharing efforts to include on-campus law enforcement agencies since the 7 October attacks.
These engagements with on-campus police departments have included the dissemination of "public safety information" and "multiple calls" to "address the threat environment and share information about available resources".
Additionally, the White House said the Department of Justice Community Relations Service "continues to provide support" to campus communities and "remains in dialogue with Jewish, Muslim, Arab, and other impacted communities on college campuses nationwide".
The White House also announced new actions by the Department of Education's Office for Civil Rights meant to expedite the process to take new complaints of anti-semitism and Islamophobic incidents which violate the 1964 Civil Rights Act's prohibitions against discrimination in education.
"For the first time, this intake process will make it clear in the complaint form that discrimination on the basis of national origin in federally funded programs or activities — including ethnic or ancestral slurs or stereotypes against students who are for example Jewish, Muslim, Sikh, or Hindu — are forms of prohibited discrimination under this law," the White House said.
A White House official added that the OCR action was part of the department's plans to implement the Biden administration's national strategy to counter anti-semitism, and noted that other senior Biden administration officials will "continue to engage with leading organizations and students to hear from them directly and discuss additional actions to take".
The administration's actions come after weeks of protests on college campuses and at some secondary schools which have left Jewish students and groups deeply unsettled.
While the protests in question have focused on Israel's military actions in Gaza and calls for a cease-fire, Jewish groups have been alarmed by the prevalence of chants and slogans which amount to calling for the elimination of Israel as a nation-state.
Join our commenting forum
Join thought-provoking conversations, follow other Independent readers and see their replies