Ramaswamy slated to headline South Carolina county GOP fundraiser in return to early voting state
Biotech entrepreneur and Republican presidential hopeful Vivek Ramaswamy is slated to headline a GOP fundraiser in South Carolina as he returns to campaigning in the first-in-the-South primary state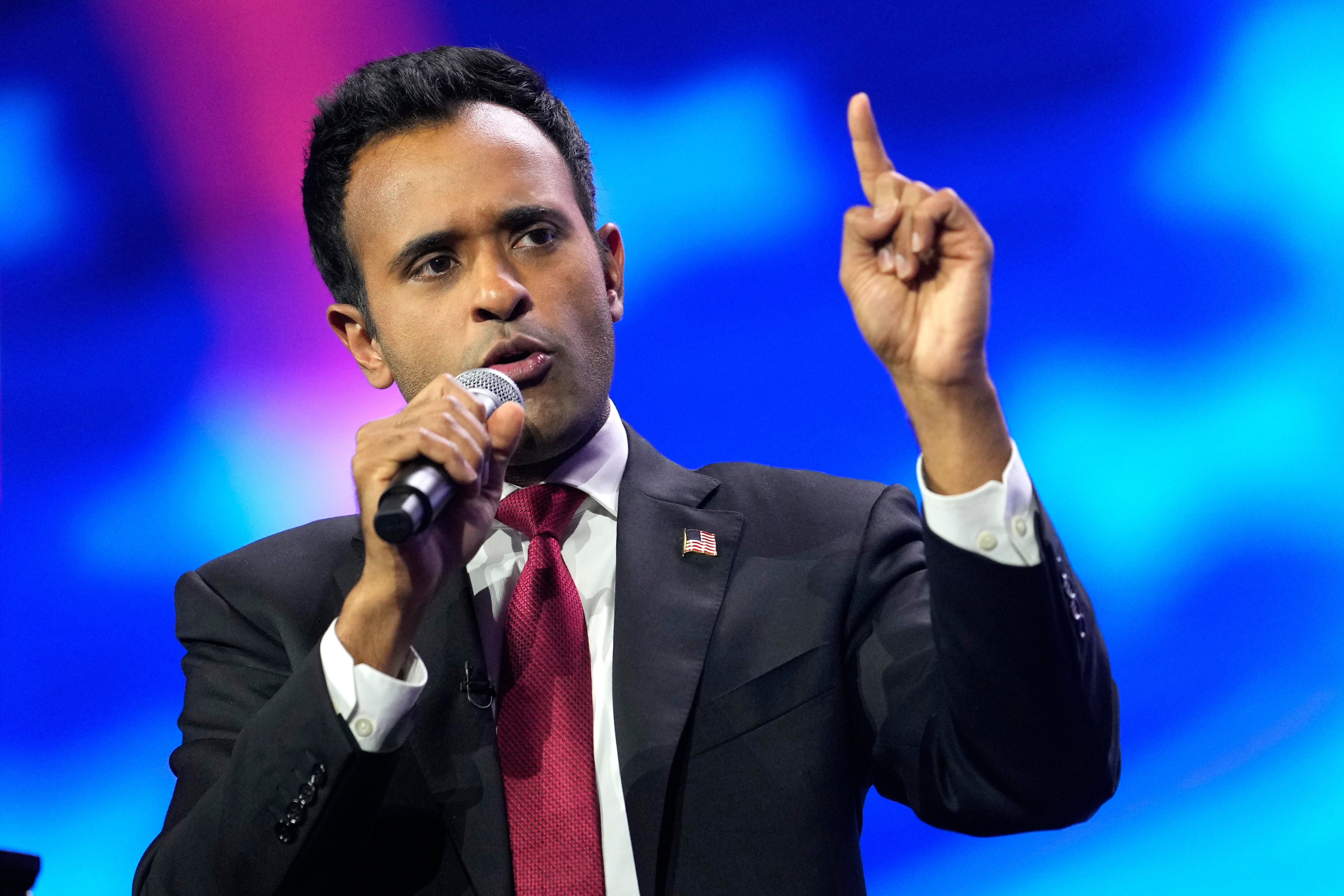 Biotech entrepreneur and Republican presidential hopeful Vivek Ramaswamy is slated to headline a GOP fundraiser in South Carolina as he returns to campaigning in the first-in-the-South primary state.
Ramaswamy will be the featured speaker at the third annual Dorchester County GOP's Faith, Family & Freedom Dinner, scheduled for Aug. 19 in Summerville at the Dorchester Shrine Club, county party Chair Steven Wright told The Associated Press on Tuesday.
Wright said he and other Republican voters in South Carolina are hoping to see more of the broad GOP field at such county-level events. The double-digit field includes two homegrown hopefuls, former Gov. Nikki Haley and Sen. Tim Scott, as well as former President Donald Trump, who has remained popular in South Carolina since his 2016 primary victory in the state.
"Retail politics and speaking directly to voters is incredibly important," Wright said of Dorchester County, an area just inland from Charleston that he described as a "rock-solid Republican" area where all countywide elected offices are held by Republicans.
Wright said the event has raised more than $90,000 through the years to support Republican candidates through mailers and organization.
"If any candidate wants to be successful in our primary, they need to tell us what they're for, not just what they're against," Wright said, pointing to Ramaswamy's recent rollout of his potential U.S. Supreme Court picks as an example of something he'd like to see from more hopefuls. "Vivek has been very effective in communicating what he's for — he's not scared to take a tough stand, either."
Entering the race in February, Ramaswamy decried what he's called a "national identity crisis" that he claims is driven by a left-wing ideology that has replaced "faith, patriotism and hard work" with "new secular religions like COVID-ism, climate-ism and gender ideology.
Ramaswamy has been stumping heavily in other early-voting states, including Iowa and New Hampshire, but hasn't been back to South Carolina since May, when he spoke at the state Republican Party convention.
Ramaswamy visited Dorchester County earlier this year for a Sweet Tea Stop town hall event, something Wright said he's hoping to organize with others in the GOP field.
___
Meg Kinnard can be reached at http://twitter.com/MegKinnardAP