Utah passes America's first 'free-range parenting' bill
A similar bill failed in Arkansas last year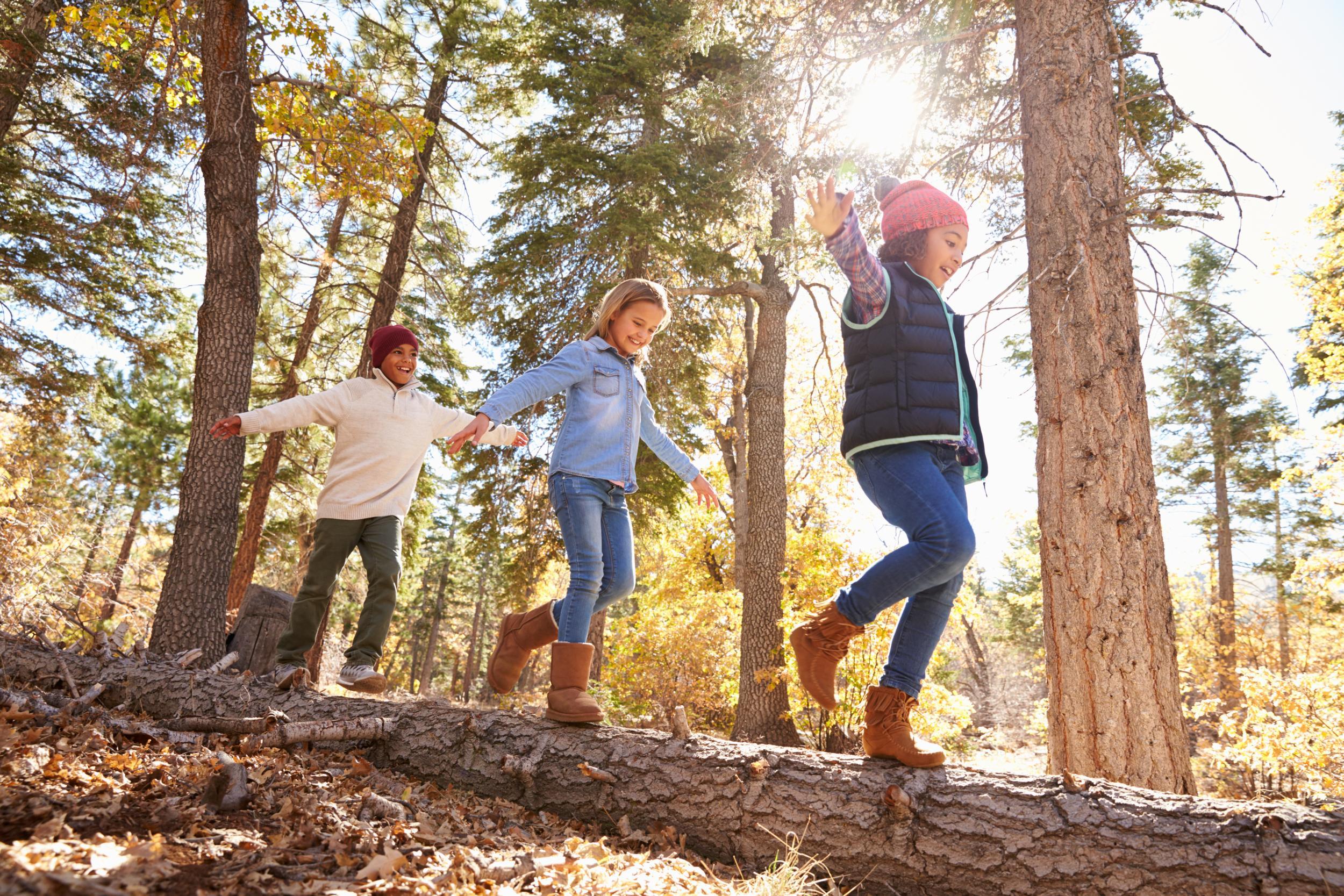 In what is the first legislation of its kind in America, Utah has legalised a controversial method of child-rearing called "free-range parenting" that encourages self-sufficiency in children starting at a young age.
The "free-range kids" bill was signed into law by Republican Governor Gary Herbert and states that parents who allow their children to engage in certain activities without supervision are not considered neglectful.
Under the new law, children can legally walk to and from school alone, play outside unattended, be in a car alone, and be at home alone.
Set to take effect on May 8, the law is meant to protect parents whose children display maturity and good judgement.
However, age limits are not defined under the new law – as supporters of the bill believe that cases of abuse or neglect should be dealt with on a "case-by-case basis," according to the Associated Press.
The news agency also reported that Utah legislators decided to pass the bill after numerous cases where parents had their children temporarily removed after people reported seeing their children unattended.
Senator Lincoln Fillmore told Yahoo Lifestyle: "I feel strongly about the issue because we have become so over-the-top when 'protecting' children that we are refusing to let them learn the lessons of self-reliance and problem-solving that they will need to be successful as adults."
The term "free-range parenting" was coined by Lenore Skenazy almost a decade ago after she made headlines for letting her children take the subway alone at age nine. Regarding the "free-range kids" bill, Ms Skenazy told The Independent: "I am thrilled."
"People were so convinced that the second children were unsupervised, they were automatically in danger. I published these cases because I thought it was outrageous. Parents know their kid better than anyone and want to give them freedom," Ms Skenazy said.
The mum also pointed out that "crime rate is lower than when we grew up. As the Washington Post reported, there has never been a safer time to be a kid in America".
World news in pictures
Show all 50
Overall, Ms Skenazy, who also started the nonprofit Let Grow, wants people to know: "This is not a crazy law. This is to make sure that crazy overprotection does not get made into law. It is a preventative measure. You don't want laws based on hysteria.
"The law gives the rights back to parents who love their children and gives rights back to children to have a childhood."
Despite the support for the bill in Utah, the child-rearing technique remains controversial.
On Twitter, one woman wrote: "This could lead to disaster. I am praying no children are lost because of this bill. Unbelievable."
And in Arkansas, a similar law drafted by Adrian Moore of the Reason Foundation failed last year after critics condemned the law for the dangers it presents to children, which included car-jacking statistics.
But on social media, advocates of the parenting method are celebrating the new law.
"This is wonderful news; could be a turning point in America's long slide into over-supervision of kids… let them walk to school, play in parks, without putting parents at risk of being charged with neglect," one person tweeted in response.
Join our commenting forum
Join thought-provoking conversations, follow other Independent readers and see their replies