US election: Broken machines throw Michigan recount into chaos
Thousands of votes in Detroit and Wayne County face being excluded from second count after technical faults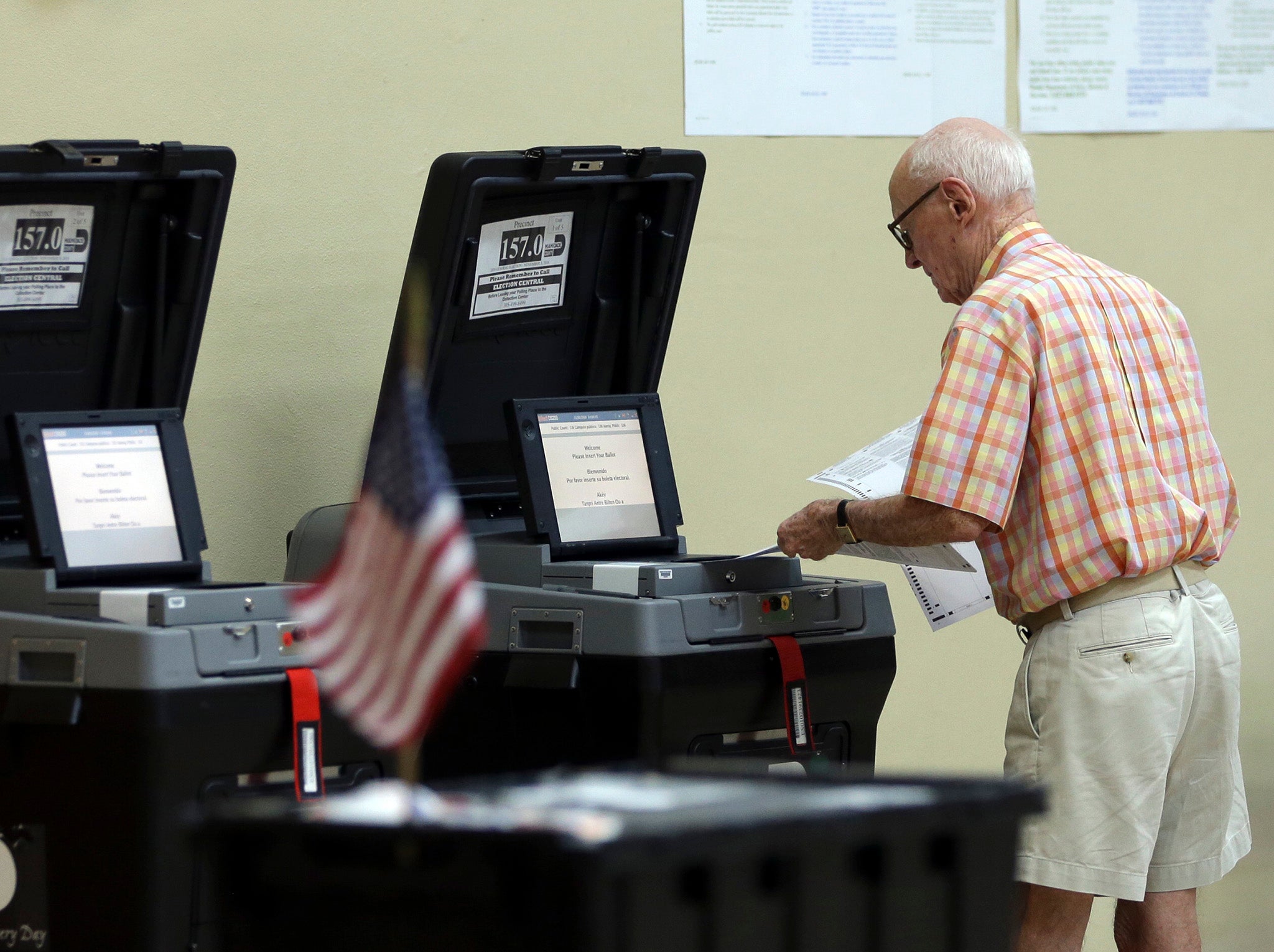 The final result of the US presidential election is still unclear almost a month after polling day – and the recount in Michigan has now been thrown into chaos because of broken voting machines.
As officials began a full recount in the swing state, it emerged that faulty machines mean half of all votes cast in the city of Detroit may be ineligible for recount. A third of voting precincts in Wayne County, that largest of Michigan's counties, could also be disqualified.
The problems were discovered after voting clerks were unable to match the number of votes cast on the machines with the number of people who had been registered at polling stations.
Trump ally says recount ups prosecution odds for Clinton
Officials said at least 87 of Detroit's decade-old voting machines had failed on Election Day, with many jamming when ballot papers were fed in. In 392 of the city's 662 voting precincts, the number of votes recorded on machines was not the same as the number of voters registerered by polling station staff.
According to Michigan state law, voting precincts where polling registers do not match with voting machines cannot be included in a recount. In that situation, the original election result will stand.
"It's not good," Daniel Baxter, the elections director for Detroit, told Detroit News.
Mr Baxter said he thought the recount would match more of the ballot papers with paper voting records but it remained likely that some areas would be excluded from the recount.
"It's a challenge, but we're confident the ballots will match," he said. "I don't think it's going to be 100 percent, but it never is with a recount."
World reaction to President Trump: In pictures
Show all 29
The potential recount ineligibility of so many areas could hinder Hillary Clinton, who significantly outperformed Mr Trump in both Detroit and Wayne County and whose hopes of winning Michigan rest largely on uncounted ballots being found in Wayne County.
Ernest Johnson, a Democrat activist in Michigan, said: "It's a real long-shot now because, if I were looking for 10,000 votes, the first place I'd look is Wayne County."
"That's a huge problem. ... But if anything good comes of this it brings up this problem [with voting machines] that needs to be corrected."
Elsewhere in the state, a box of ballot papers was excluded from the recount because it had a hole in, raising concerns it could have been tampered with.

A recount was ordered in Michigan at the request of Green Party presidential candidate Jill Stein because of the extremely close result and following suggestions by computer scientists that voting machines could have been hacked.
The first count gave Donald Trump the state's 16 Electoral College votes after he beat Hillary Clinton by fewer than 11,000 votes of the 5.5 million cast.
The final outcome of the Michigan vote is unlikely to have a significant impact of the result of the presidential election, which saw Mr Trump pull off a shock victory against Mrs Clinton.
The state's 16 electoral college votes would not be enough to bridge the gap between Mrs Clinton and her rival, with Mr Trump's lead in the electoral college currently standing at 74, if Michigan is included. He secured 306 Electoral College votes to Mrs Clinton's 232.
The actual vote of the delegates that make up the Electoral College will take place on 19 December. Electors have been urged to defy the public vote in their state and vote against Mr Trump.
Earlier this week one Republican delegate, Christopher Suprun, a firefighter involved in the response to the 9/11 attacks, said he would not cast his vote for the President-elect because he was "not qualified for the office".
Join our commenting forum
Join thought-provoking conversations, follow other Independent readers and see their replies