US election 2016: How have 46m Americans already cast their votes?
Most US states now allow advance voting without any particular reason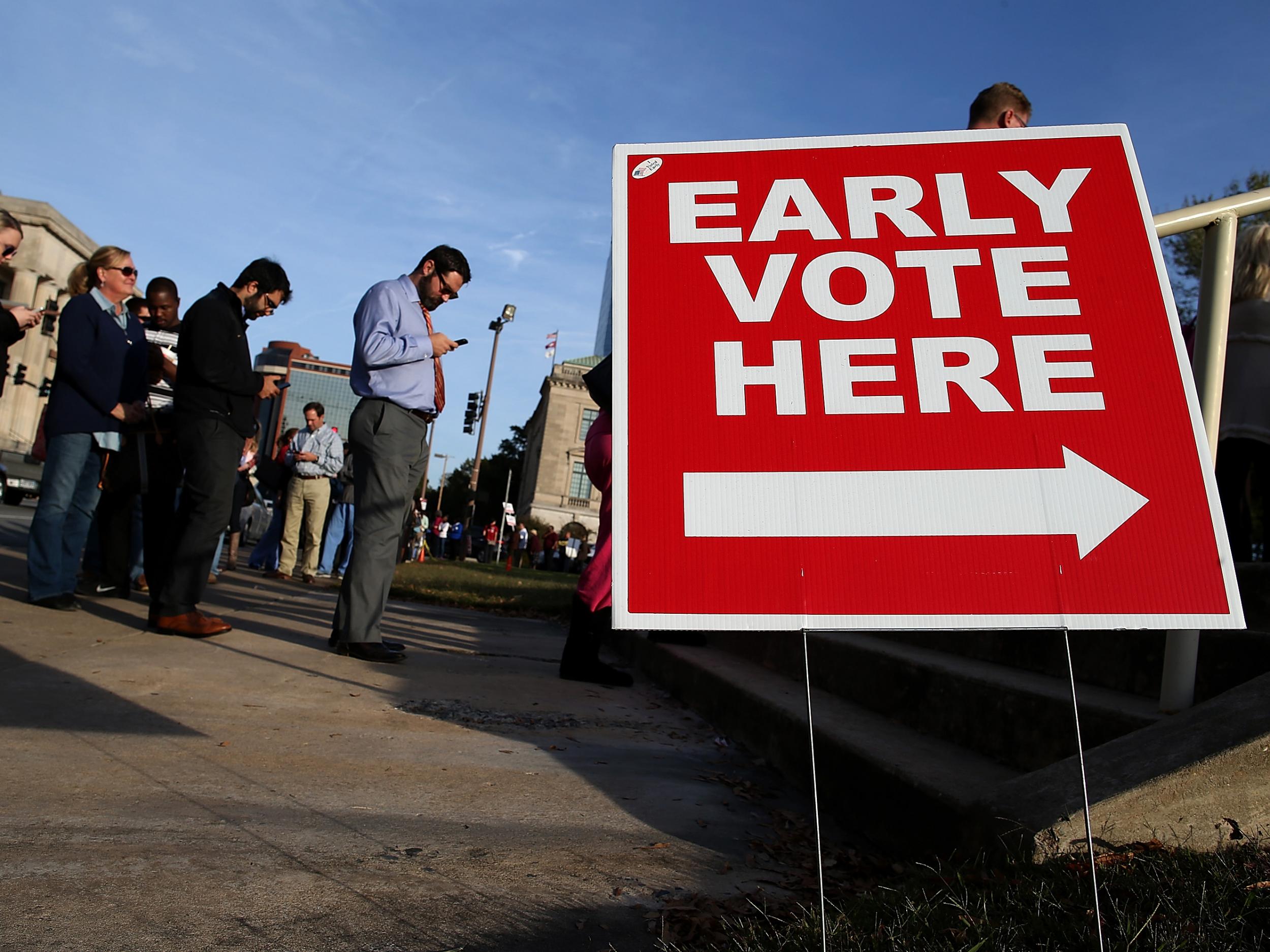 More people have voted before polling day in the 2016 US presidential election than ever before, with 46.26 million advance ballots recorded so far.
Several states are yet to announce their early vote total, meaning the number is likely to climb to significantly higher than the 46.22 million advance ballots returned in 2012.
It is likely that around 40 per cent of the total number of votes in this election will have been cast in advance.
The availability, method, and time period for early voting varies between US states, but 37 states allow some form of early voting.
Advance voting either by post or in person at a designated polling station is currently allowed without an excuse in 34 US states and the district of Columbia. People in these areas who want to submit their choice before polling day need only to request a ballot.
Follow the latest US election updates live, here
Proponents argue that early voting makes the process more convenient, thereby increasing turnout and diversifying the electorate. It also significantly reduces congestion at polling stations on the day.
Critics have said that people who vote early may be more likely to make ill-informed decisions.
Generally, early voter turnout is considered a sign of enthusiasm for a candidate or strong opposition to the alternative.
Donald Trump's most controversial quotes
Show all 14
In the 2016 election, more women have been recorded as voting early than men, and Latino early voter turnout is at an all-time high.
But fewer advance votes have been submitted by black Americans than during the last presidential election, when Barack Obama was on the ballot.
Michael McDonald, a professor at Florida University who specialises in American elections and has been tracking early votes, said: "Some voters are clearly changing when they voted, opting to vote early instead of Election Day.
"However, the high level of early voting may also be a sign of increased overall turnout. Most likely a combination of the two are at play."
Based on his state-by-state analysis of early voting, Professor McDonald said Hillary Clinton was more likely to win the election.
To stand a chance, Donald Trump "must win every battleground state and pick up a blue state", he added..
Join our commenting forum
Join thought-provoking conversations, follow other Independent readers and see their replies