US election 2016: Topless women protest at Donald Trump's polling station
Secret Service escorted the women out of the polling station at a Manhattan public school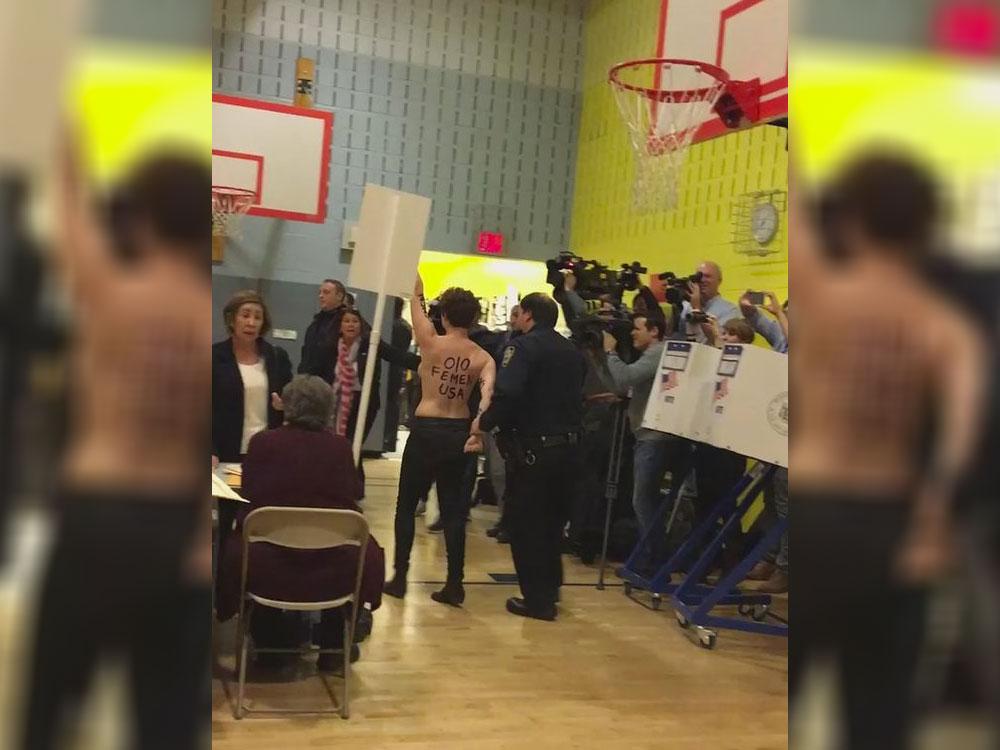 Police arrested two topless protesters at the Midtown Manhattan polling place where Republican nominee Donald Trump is expected to cast his vote this Election Day.
The female protesters belonged to the feminist group Femen, known for their demonstrations that involve topless women with messages scrawled across their bodies.
Onlookers captured video of the protest while waiting to vote early Tuesday morning at the PS 59 polling site. They can be heard shouting, "Grab your balls, off my boobs," as Secret Service and local police escorted them out of the building.
One woman had "Trump, grab your balls" written across her chest, while the other had "Hate out of my polls" on hers.
The New York Daily News said their protest lasted approximately 30 seconds before they were carried off.
Mr Trump was not present at the polling station at the time of the protest. It remains unclear when he will arrive at to cast his ballot.
"There's a line, he'll be there and then he'll part the Red Sea," a Secret Service agent running security told People magazine style director Sharon Clott Kanter, who captured video of the protests.
Hillary Clinton cast her ballot about 40 miles away from Mr Trump's polling place, at her Chappaqua home outside of New York City.
She said it was "humbling" to vote for herself as president and added, "I'll do the very best I can if I'm fortunate enough to win today."