Donald Trump refuses to reveal tax plan's details until September
Donald Trump has said that after finishing up healthcare, the administration would focus on tax reform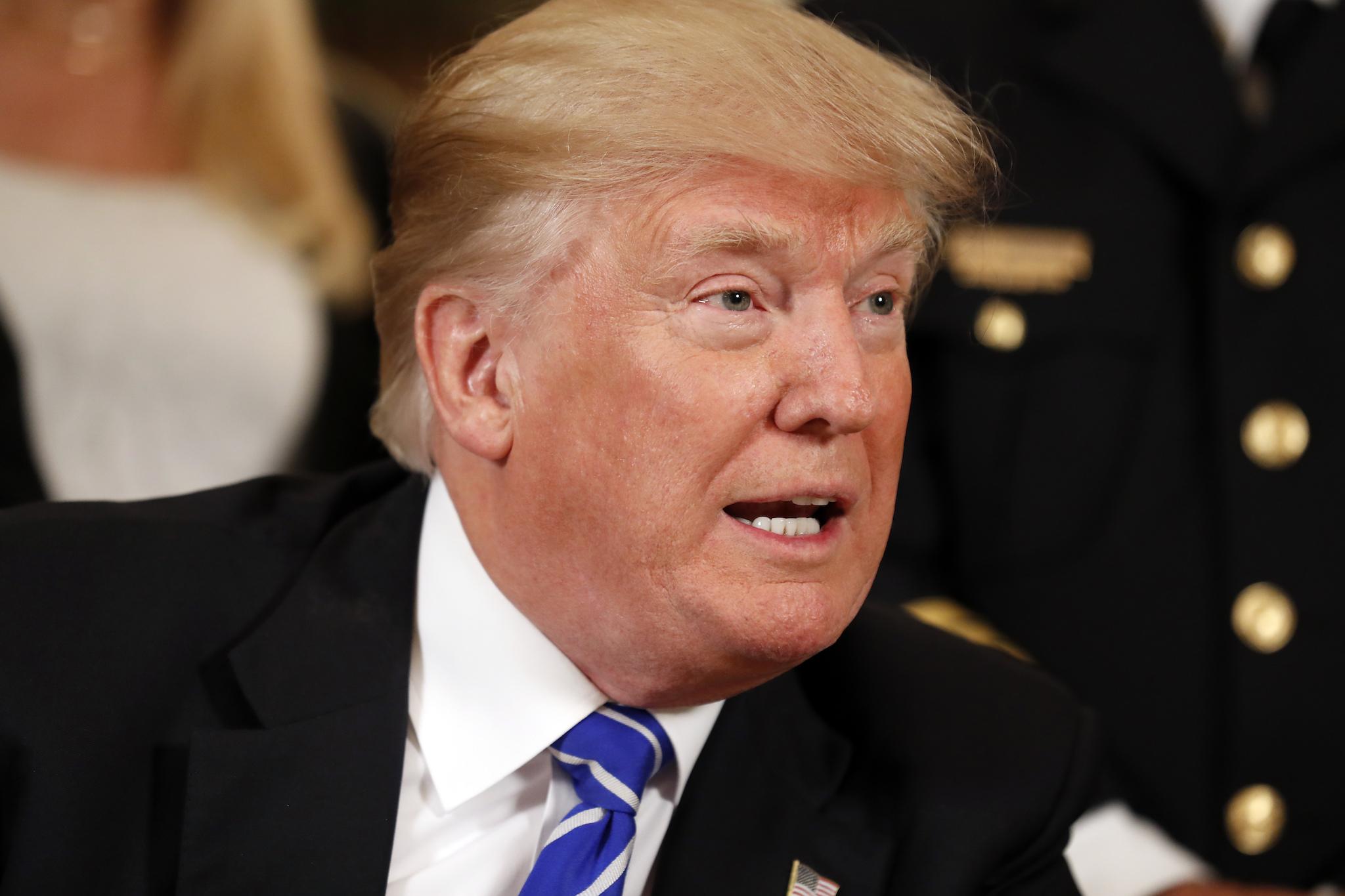 Donald Trump's administration doesn't intend to give Congress a detailed tax reform plan until September, seemingly implying that the President anticipates finishing his mission to repeal and replace Obamacare by that time.
After the House of Representatives' narrow passage of Mr Trump's healthcare bill last month, the President declared at a White House press conference that they were going to get healthcare finished, "and then we're going – as you know we put our tax plan in, it's a massive tax cut, the biggest tax cut in the history of our country."
But Mr Trump's healthcare bill is facing an uphill battle in the Senate, with Republican senators already expressing pessimism about being able to pass their version by the end of the year.
"I think it's unlikely we will get a health care bill," Republican Senator Richard Burr told an NBC-affiliate, adding that the House-passed health care bill arrived to the Senate "dead on arrival."
"It's not a good plan," he said of the House's bill.
Last week, Senate Majority Leader Mitch McConnell told Reuters "I don't know how we get to 50 [votes] at the moment. But that's the goal."
With only a majority of 52 senators, Mr McConnell can only afford to lose two Republican votes on the bill. This may be difficult in the upper chamber, where different members of the party are divided on whether Medicaid – a healthcare programme for the poor – should be protected or trimmed down.
Donald Trump's first 100 days: in cartoons
Show all 33
Mr McConnell said he does not intend to reach out to Democrats. In the event of a 50-50 tie, Vice President Mike Pence would be the deciding vote.
As the drama over repealing and replacing the Affordable Care Act plays out, White House economic adviser Gary Cohn said the administration will continue discussing Mr Trump's tax plan with members of Congress throughout the summer.
"We will have a very detailed, drafted tax plan to be delivered to Congress by when they get back from the August recess," Mr Cohn told Fox Business News.
Mr Trump in April introduced a less detailed plan to cut the income tax rate for America's top earners by close to five per cent.
According to the White House, the proposal would also reduce the number of US tax brackets from seven to three; double the standard deduction Americans are able to claim on their tax returns; and includes a "massive tax cut" for businesses, with rates being slashed to 15 per cent.
The president has said that if he gets his healthcare bill through Congress, the government will be saving "anywhere from $400bn to $900bn".
"That all goes into tax reduction," Mr Trump said in an interview with The Economist. "Tremendous savings."
The House's healthcare bill would cut funding for Medicaid expansion starting in 2020, and would eliminate the Obamacare subsidies, which are refundable tax credits based on a person's income and cost of coverage in their area.
House Minority Leader Nancy Pelosi lambasted Mr Trump's proposed healthcare law as being "Robin Hood in reverse", as it steals $600bn from working families and gives it to the rich, she said.
"That is the goal of their tax bill, and they need this money from your healthcare in order to do that," Ms Pelosi said after the House's vote.
Mr Trump still has not signed a hallmark piece of legislation into law since becoming president in January. He released his budget proposal in May, suggesting cuts to spending on social safety-net programmes by more than $1 trillion over the next 10 years.
Join our commenting forum
Join thought-provoking conversations, follow other Independent readers and see their replies