Trump supporters share more fake news than anyone else, study shows
On Facebook, extreme conservatives share more junk news than all other audiences put together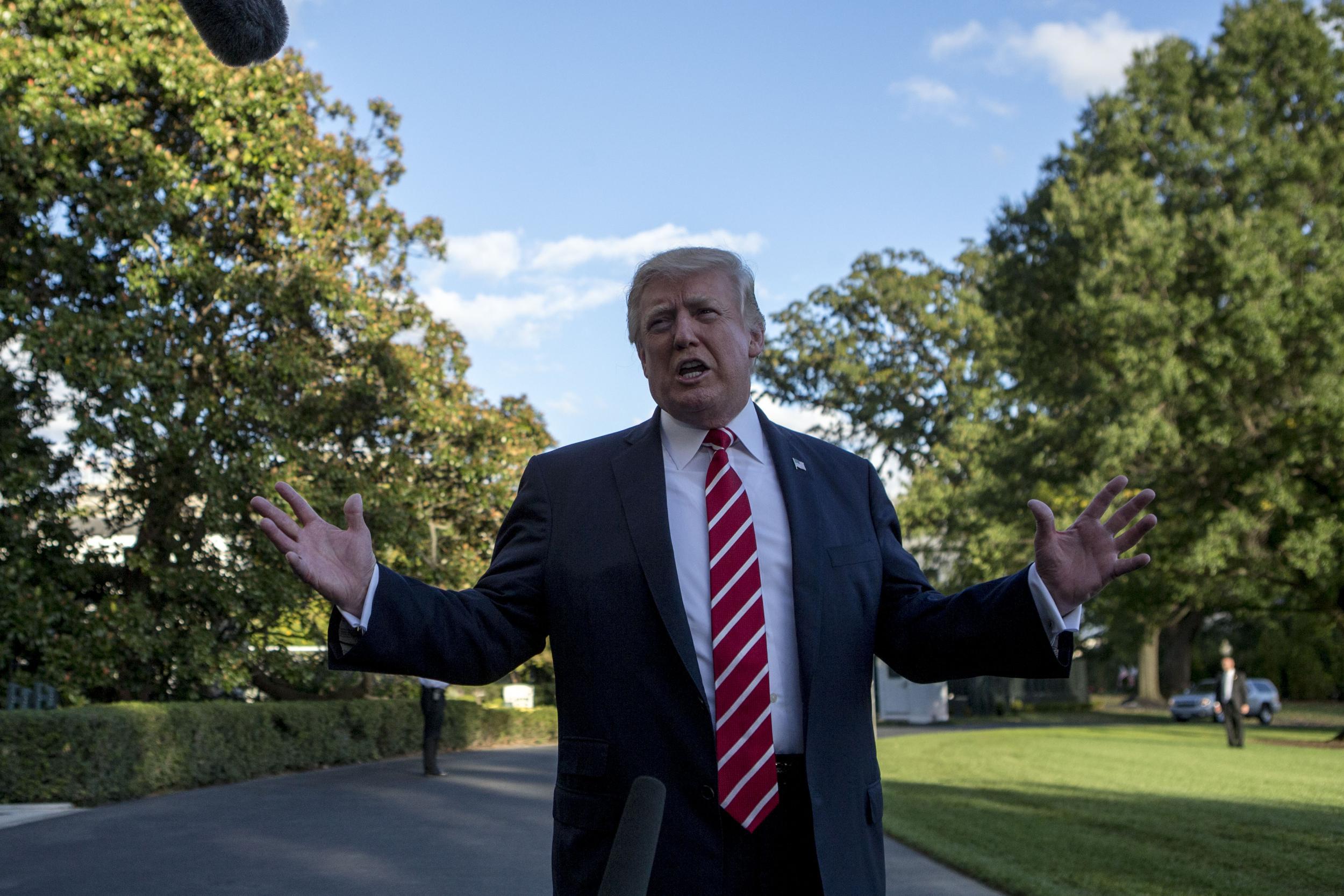 Trump supporters share more fake news on social media than any other political group, according to a new study from Oxford University.
Researchers studied more than 13,000 Twitter users and 47,000 Facebook pages in the days leading up to President Donald Trump's State of the Union Address to determine which social media users spread the most "junk" news.
They discovered that Trump supporters on Twitter shared more unreliable news than all other groups combined. On Facebook, extreme conservatives share more junk news than all other audiences put together.
The researchers defined "junk news" as "misleading, deceptive or incorrect information purporting to be real news about politics, economics or culture". A team of 12 researchers coded news stories to determine which sites were likely to broadcast this kind of news. The final list included sites like Breitbart News and InfoWars.
Donald Trump's first year: in pictures
Show all 29
The researchers then recorded the activity of 13,477 Twitter users and 47,719 public Facebook pages in the three months leading up to the State of the Union, in order to see which users shared the most articles from these sites.
The users were then grouped into categories based on their ideologies. Twitter users, for example, were grouped into categories like "Trump support" or "resistance". Facebook users fell into categories like "Democratic party," "hard conservative," or "conspiracy".
The researchers found that 96 per cent of those in the "Trump support" category shared junk news on Twitter in the days leading up to the State of the Union. This group also shared more junk news than any other group combined. On Facebook, 91 per cent of the "hard conservatives group" shared junk news – even more than members of the "conspiracy" group.
Donald Trump has announced the winners of his 'Fake News' awards
These findings suggest that "a small chunk of the population isn't able to talk politics or share ideas in a sensible way with the rest of the population," lead researcher Philip Howard told McClatchy DC.
He added: "That's a problem for democracy. In an ideal world, everybody would get at least a few of the same news stories. There'd be some shared facts and some shared understanding of the problems" facing the country."
Mr Trump has long raged against what he calls the "fake news media" – a label he ascribes to reporting on everything from the Russia investigation to his TV viewing habits. The President even unveiled a fake news awards last month, in which he handed out to those he deemed the "most corrupt & biased of the Mainstream Media".
Outlets on the list included ABC, CNN, the Washington Post, and the New York Times. Breitbart and InfoWars were not included.
Join our commenting forum
Join thought-provoking conversations, follow other Independent readers and see their replies