All 16 women who accused Trump of sexual harassment are lying, says the White House
The President said the accusations are 'fake news'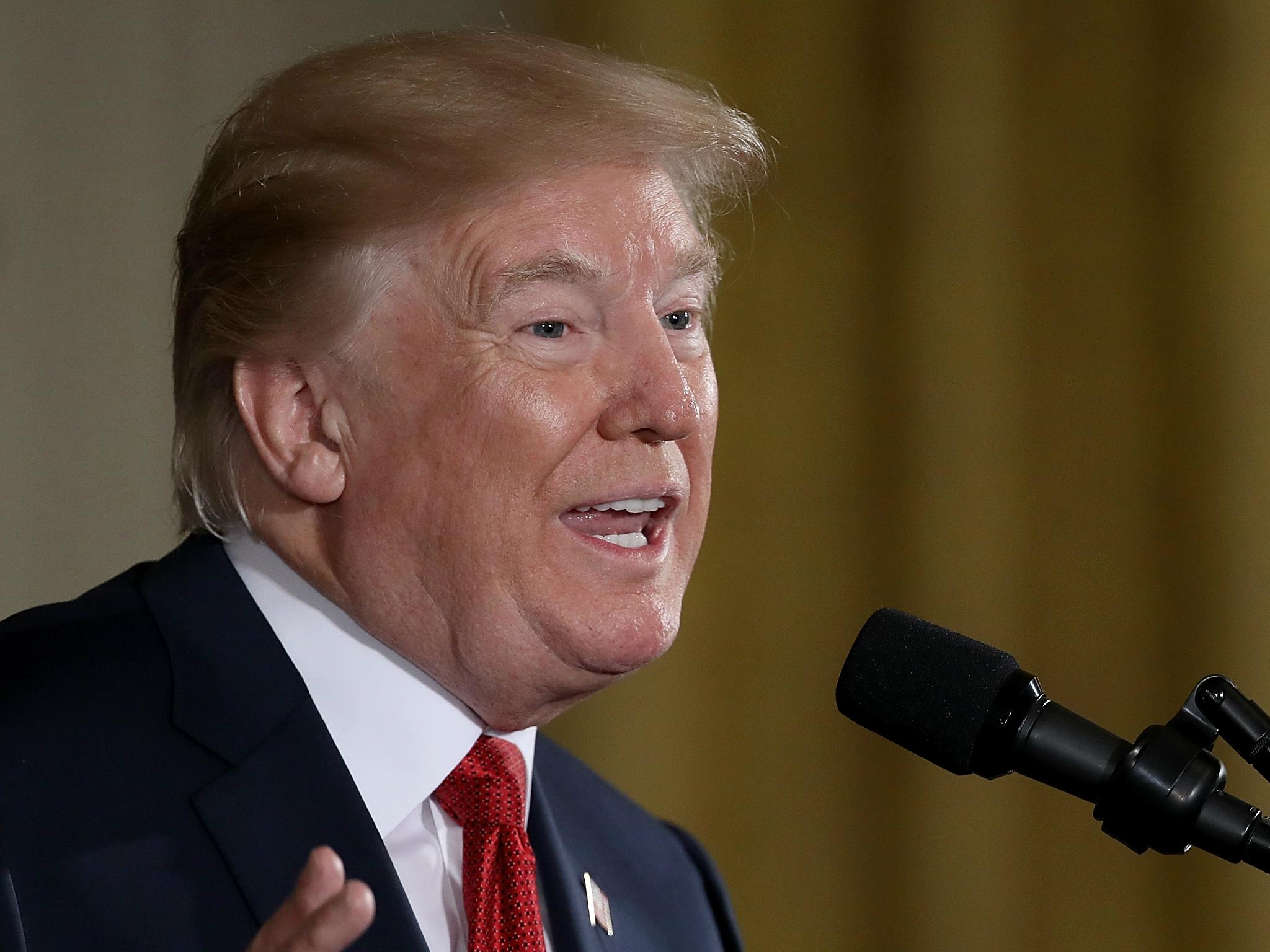 All the women who have accused President Donald Trump of sexual harassment are lying, the White House has said.
When posed the question by CBS about the 16 women who have accused the President - and whether the official position of the White House was that they were lying - Press Secretary Sarah Huckabee Sanders said: "Yeah, we've been clear on that from the beginning and the president has spoken on it."
Mr Trump addressed the accusations last week and dismissed them as "totally fake news...It's fake, it's made-up stuff. And it's disgraceful what happens."
The accusations began to surface after the now-infamous "Access Hollywood" audio surfaced ahead of the presidential election in July 2016.
Mr Trump's voice can be heard speaking with Entertainment Tonight programme host Billy Bush, speaking disparagingly about women's body parts and saying: "when you're a celebrity they let you do anything."
At least 11 women came forward after that that audio emerged alleging the President touched or kissed them without consent.
Mr Trump said at the time the accusations were "total fiction" and that he was victim of one of the "great political smear campaigns in the history of our country," implying Democrats may have had something to do with it.
The issue has resurfaced in light of several allegations against Hollywood producer Harvey Weinstein and former MSNBC political analyst Mark Halperin.
Mr Weinstein faced accused of harassment by several famous actresses including Ashley Jud Gwyneth Paltrow and Lupita Nyong'o, and Kate Winslet. Mr Weinstein has repeatedly denied that any sexual acts were non-consenual and has labelled most allegations as "false".
World news in pictures
Show all 50
He has since been removed by the board of The Weinstein Company, the production house led by Harvey and his brother Bob Weinstein.
Mr Halperin has been accused of harassment by several reporters who worked for ABC News during his employment there, which ended in 2007. Mr Halperin says he pursued relationships denies groping allegations.
Mr Trump's favoured television news network Fox News has also been hit with several women accusing hosts of sexual harassment, claims which have been denied.
Roger Ailes, former chairman of the network with the right-leaning bent, was forced to step down after on-air personality Gretchen Carlson filed a lawsuit against him. The matter was settled out of court for $20 million.
Join our commenting forum
Join thought-provoking conversations, follow other Independent readers and see their replies