Donald Trump science adviser spells out word 'IMPEACH' in resignation letter over Charlottesville response
The word was cleverly hidden in a letter to the President himself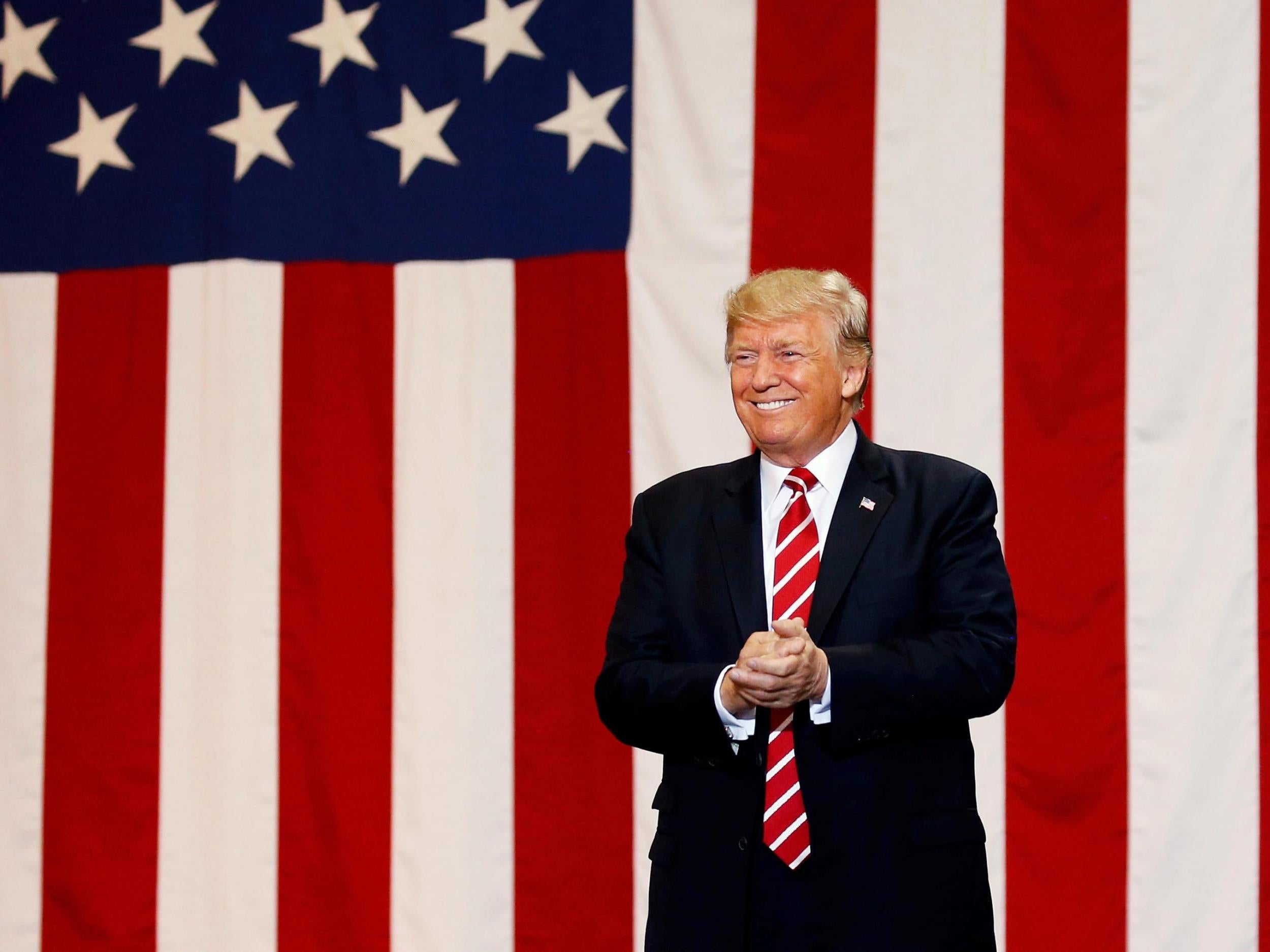 Yet another science adviser has quit the administration of Donald Trump, this time with a secret message spelling out the word "impeach" in his resignation letter.
Dr Daniel M Kammen, a professor of energy at the University of California-Berkeley, had been serving as the Science Envoy to the US State Department but said he was resigning over Mr Trump's controversial comments in the wake of the violence at a neo-Nazi demonstration in Charlottesville.
"Mr President, I am resigning as Science Envoy," Dr Kammen said in a post sharing his letter on Twitter. "Your response to Charlottesville enables racism, sexism, & harms our country and planet."
Mr Trump's response to the violence was to blame "many sides" for the violence and death of counter-protester Heather Heyer and Virginia State Police officers Berke MM Bates and H Jay Cullen.
He appeared to walk that initial statement back by condemning the neo-Nazi, Klu Klux Klan, and white supremacists present at the protests but quickly doubled down on it, adding that there were "very bad" people on both sides.
He said there were "innocent" people on the side of protesters attempting to keep the Civil War statue of Confederate General Robert E Lee, whose pro-slavery side lost in the bloodiest war in American history.
Violence on the streets of Charlottesville
Show all 9
Dr Kammen was appointed in 2010 as the very first Environment and Climate Partnership for the Americas (ECPA) Fellow at the State Department.
He posted his resignation letter in full on Twitter, where it was quickly shared tens of thousands of times. The first letters of each paragraph read: "IMPEACH," his apparent message about Mr Trump's presidency.
Citing a number of reasons for his decision to step down, Dr Kammen wrote to the President: "Particularly troubling to me is how your response to Charlottesville is consistent with a broader pattern of behaviour that enables sexism and racism and disregards the welfare of all Americans."
Dr Kammen also referred to Mr Trump's withdrawal from the Paris Agreement, an accord signed by nearly 200 countries in an effort to reduce greenhouse gas emissions and help poorer countries adapt to an already-changed planet.
He wrote that the President's "decision to abdicate the leadership opportunities and job creation benefits" of the Paris Agreement was "not acceptable".
Many experts have argued against Mr Trump's claim that the global accord puts American workers at an "economic disadvantage".
Former director of national intelligence says Trump too unstable to be president
Mr Kammen also cited a warning from President Dwight D Eisenhower that a people "that values its privileges above principles soon loses both".
Several scientific advisers have resigned or been pushed out from the Environmental Protection Agency over what they think of as the anti-science politics of Mr Trump and agency head Scott Pruitt.
CEOs have also resigned from White House business councils over the President's response to Charlottesville as well as the entire Presidential Committee on the Arts and the Humanities, who resigned with a letter forming the message "RESIST" with the first letter of each paragraph.
State Department spokeswoman Julia Mason said Dr Kammen "made a personal decision to resign."
Join our commenting forum
Join thought-provoking conversations, follow other Independent readers and see their replies