Donald Trump says drug companies are 'getting away with murder' and vows to reduce prices
The President also claims that 'the world is taking advantage of us'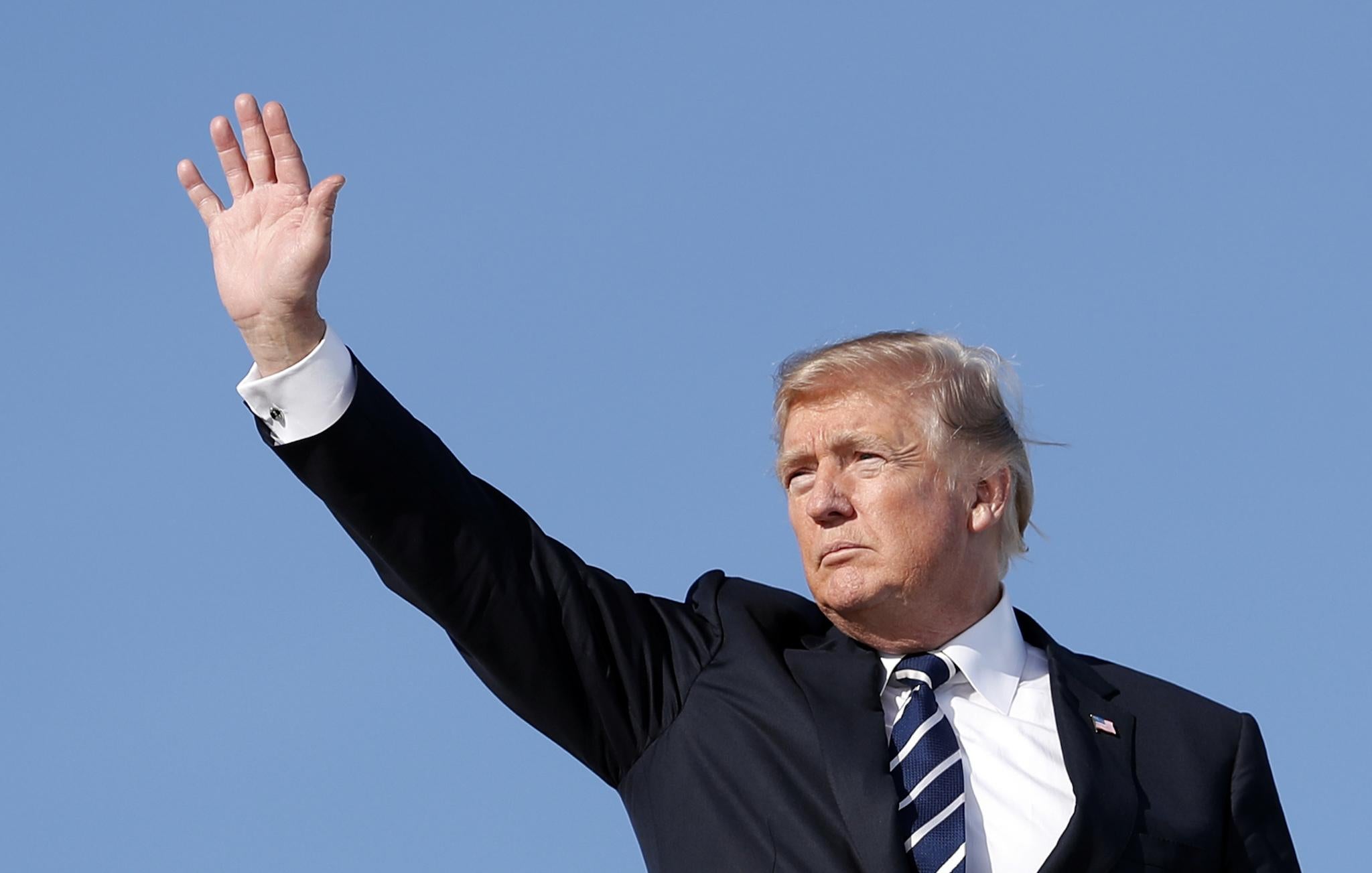 Donald Trump has suggested his administration will take action against high prescription drug prices, saying drugmakers "are getting away with murder".
During a press conference at the White House, Mr Trump reiterated his desire to get the cost of prescription drugs "way down", claiming that "the world is taking advantage of us."
The President said other countries, unlike the US, set drug prices and pay less than half of what Americans pay for the same treatments.
"And we want to bring our prices down to what other countries are paying, or at least close, and let the other countries pay more," Mr Trump said.
Americans pay anywhere from two to six times more than the rest of the world for brand-name prescription drugs, according to the International Federation of Health Plans.
Researchers have said that a large reason for this is because of the way the US health system is set up. Countries with national health programmes have government entities that negotiate drug prices.
This is not the case in the US. Medicare – a government insurance programme which provides coverage to about 44 million seniors – is unable to negotiate prices with drugmakers.
Donald Trump's least presidential moments so far...
Show all 30
Moreover, researchers at Harvard Medical School reported in 2016 that the "most important factor" driving prescription drug prices higher in the US than anywhere else is the existence of government-protected "monopoly" rights for drug manufacturers. The US has a patent system that allows companies to remain the only manufacturer of drugs they've patented for 20 years or more.
Mr Trump has repeatedly criticised drugmakers, but there has been little indication he will crack down on prices.
Democrats have also railed against the high cost of drugs.
When releasing the party's economic agenda in July, House Democratic leader Nancy Pelosi said prescription drugs are the single largest factor driving increasing health costs in the US today.
Generic pharmaceutical companies are also currently under fire from consumers, legislators, antitrust enforcers and state attorneys general for what many claim are exorbitant price hikes in recent years.
Last year, multiple senators called for the Federal Trade Commission and the Senate Judiciary Committee to investigate potential antitrust violations by Mylan, which dramatically increased the price of EpiPens – used to treat severe allergic reactions – from $100 for a pack of two in 2009, to about $500 or $600 in 2016.
Join our commenting forum
Join thought-provoking conversations, follow other Independent readers and see their replies