Robert Mueller says he will accept written answers from Donald Trump in Russia probe
Mr Trump's legal team and Mr Mueller's investigators have been negotiating for months over whether the president will be formally interviewed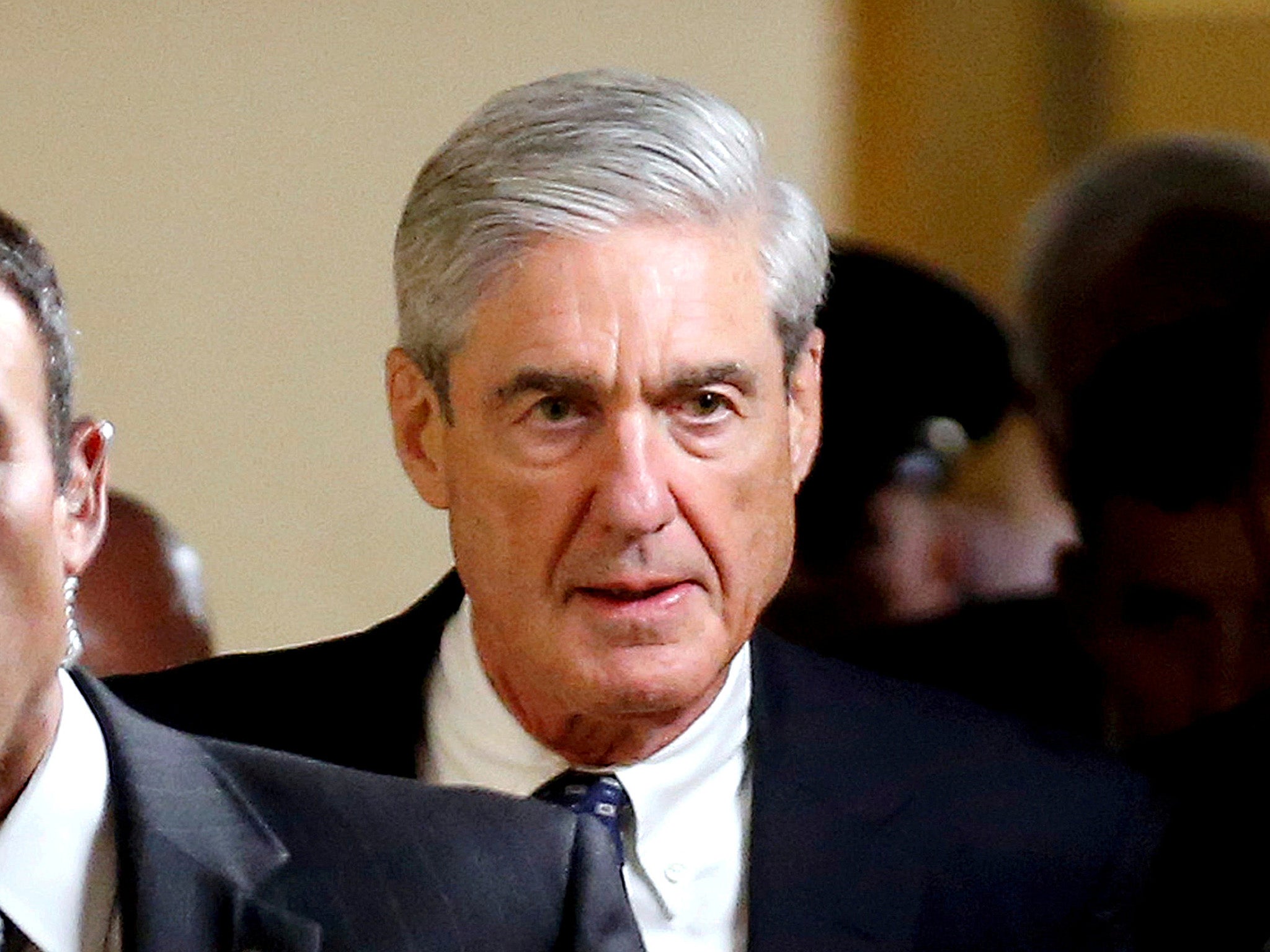 Special Counsel Robert Mueller will accept written answers from President Donald Trump on whether his campaign conspired with Russia to interfere in the 2016 US election, but Mr Mueller is not ruling out a follow-up interview on that issue,
Mr Mueller's offer to accept written responses from the president on questions about possible collusion was contained in a letter that Mr Trump's lawyers received on Friday, a person familiar with the matter said on Tuesday.
Mr Trump's legal team and Mr Mueller's investigators have been negotiating for months over whether the president will be formally interviewed in the probe.
The president's team have not yet answered the letter. After receiving the written responses, Mr Mueller's investigators would decide on a next step, which could include an interview with Mr Trump, the person said. The letter was first reported by the New York Times.
It was not immediately clear what those conditions mean for other avenues Mr Mueller is exploring, including whether the president sought to obstruct the Russia investigation through actions such as the firing last year of former FBI Director James Comey.
Mr Mueller's office had previously indicated that it had questions for the president on the obstruction issue.
The biggest names involved in the Trump-Russia investigation
Show all 17
A spokesman for Mueller's office declined to comment.
Rudy Giuliani, one of Mr Trump's lawyers, did not immediately respond to a request for comment.
US intelligence agencies have concluded that Russia interfered in the 2016 presidential race, seeking to tilt the vote in Mr Trump's favour.
Russia has denied interfering in the election. Mr Trump has said there was no collusion and has called the Mueller probe a "witch hunt."
Reuters
Join our commenting forum
Join thought-provoking conversations, follow other Independent readers and see their replies