'Follow the trail of dead Russians', security expert tells intelligence hearing on Trump-Kremlin links
Murders were carried out not only in Russia, but in western countries as well, Clint Watts says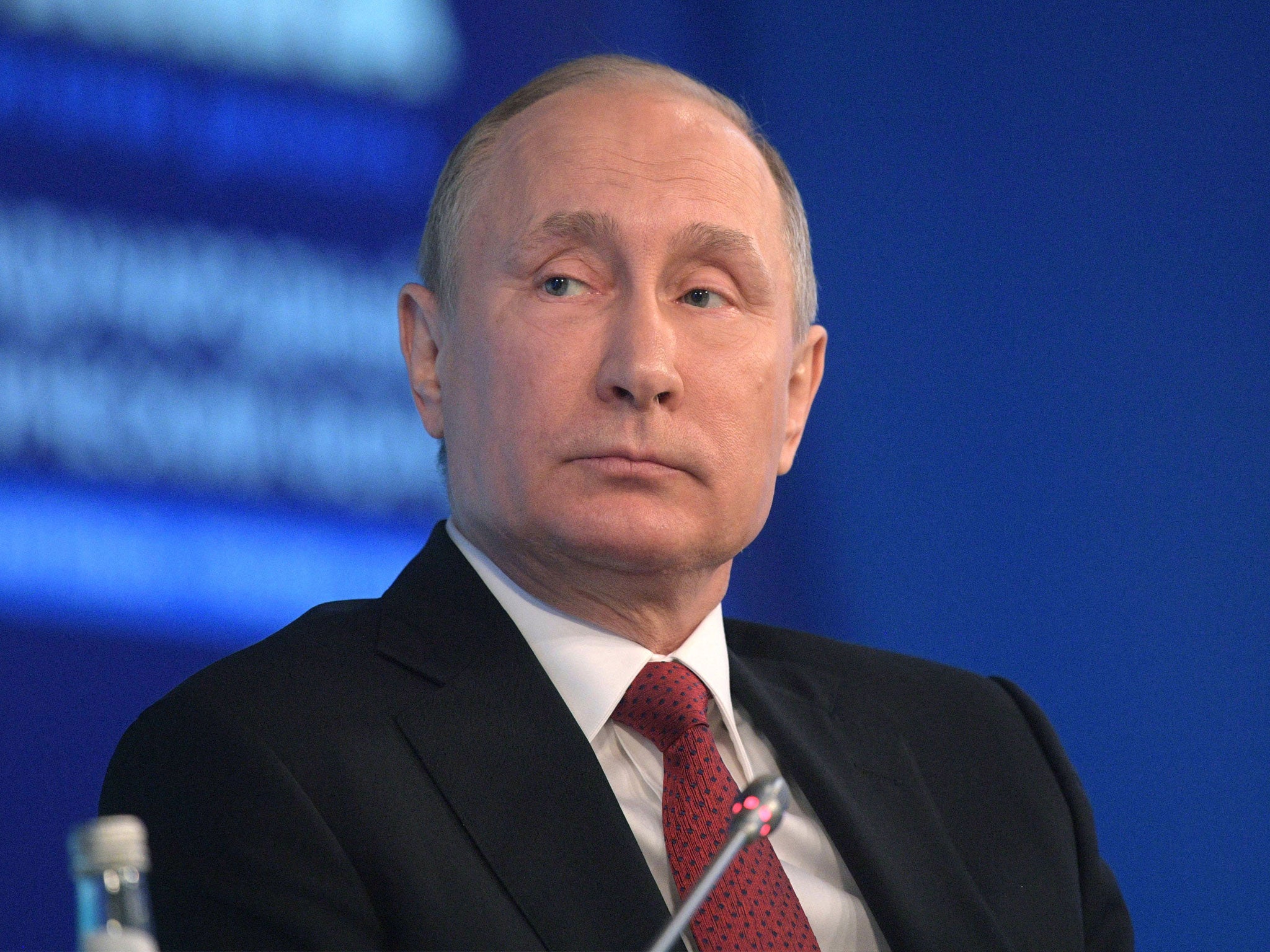 US senators probing possible links between Russia and the Trump team have been told to "follow the dead bodies" as they hunt for evidence of the Kremlin's involvement in last year's presidential election.
Appearing before the Senate Intelligence Committee, national security expert Clint Watts said several Russians linked to the investigation into Kremlin disinformation activities have been killed in the past three months.
The alleged murders were carried out not only in Russia, but in western countries as well, Mr Watts said.
He also accused Donald Trump of using the same techniques employed by Russian operatives against his own political opponents.
Asked by Republican Senator James Lankford why Vladimir Putin's supposed tactics of attempting to influence the US election were "much more engaging this time in our election", Mr Watts replied: "I think this answer is very simple and is what no one is really saying in this room.
"The reason active measures have worked in this US election is because the commander-in-chief has used Russian active measures at times against his opponents."
'Active measures' is a term used during the Cold War to describe political warfare carried out by the Russian security services to undermine a rival power.
Mr Watts, an advisor at the Foreign Policy Research Institute Programme, cited several examples of when Mr Trump had referenced false new stories about terror attacks that had in fact never taken place.
"He has made claims about voter fraud, that President Obama is not a citizen, that Congressman [Ted] Cruz is not a citizen," he added.
"So part of the reason these active measures work, and it does today in terms of Trump Tower being wiretapped, is because they [the Trump team] parrot the same lines."
Mr Putin has strongly denied allegations of Russian meddling, saying today that the "endless and groundless" accusations against his administration as "nonsense".
"Read my lips: No," he said. For emphasis, the Russian president pronounced the last word in English.
Mr Watts said Mr Putin was technically "correct" to say he wasn't influencing US political discourse.
"He [Mr Putin] is just putting out his stance, but until we get a firm basis on fact and fiction in our own country…we are going to have a big problem."
Testifying on Thursday at a congressional hearing on Russian meddling, the security expert also said social media campaigns were targeting House Speaker Paul Ryan.
He suggested media campaigns waged by the those linked to the Kremlin were evidence that Russia is continuing to seek further unrest among US democratic institutions.
Join our commenting forum
Join thought-provoking conversations, follow other Independent readers and see their replies