San Juan mayor says Trump administration 'neglected' Puerto Rico as president and Melania prepare for FEMA briefing
A recent estimate finds death toll after Hurricane Maria may have been 70 times the official government count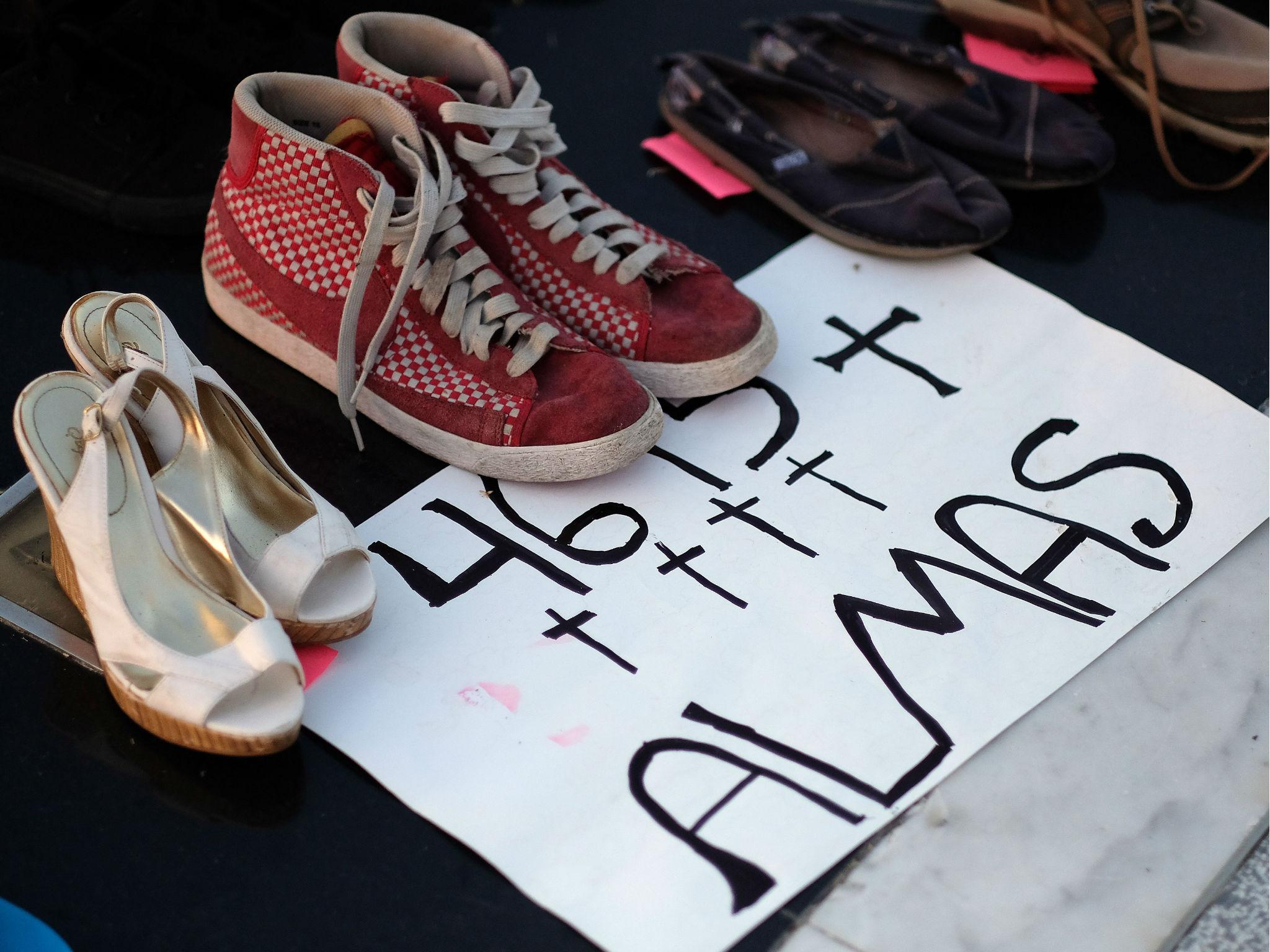 The mayor of San Juan says that the US hasn't adequately responded to the disaster that befell Puerto Rico last year, just as President Donald Trump is scheduled to visit the headquarters of the Federal Emergency Management Agency with his wife, Melania, to be briefed on the upcoming hurricane season.
Mayor Carmen Yulin Cruz said that the Trump administration — which defended its Puerto Rico response on Tuesday — has largely failed the island, and a recent study by Harvard showing that the death toll on the island is as much as 70 times higher than the government's official estimate illustrates that fact.
"The fact is that the Trump administration's bureaucracy and neglect created a climate of inefficiency that cost lives. Their inability to meet our needs and their lack of empathy continues to be responsible for the slow pace of our recovery," Ms Cruz told Yahoo News, adding, "If they think they did everything they could, they are admitting they did not do enough. They cannot acknowledge the hundreds and thousands dead because those lost souls are irrefutable proof of their inadequate response."
The Harvard study, released last year, estimated that 4,645 people were killed as a result of the landfall of Hurricane Maria — which slammed into Puerto Rico on 20 September, wiping out infrastructure for the island and leaving vulnerable populations with dwindling supplies of life saving medications and access to electricity and clean water.
Other estimates from The New York Times and the Puerto Rican government peg the death toll at around 1,000 people. The US government says just 64 people were killed by the storm.
The discrepancy has led to a court order for the Puerto Rican government to release all death records in the aftermath of Hurricane Maria, even though those records are technically public anyway.
Donald Trump: Our response to Puerto Rico was ten out of ten
Bringing aid to Puerto Rico
Show all 20
"The information … is public by nature," Judge Lauracelis Roques wrote in that order this week. "People still don't have a clear picture as to how many lives were lost due to a lack of food, medicine, health services or simply because of an ineffective response to an emergency. That's why it's urgent to shed light on all components of government preparedness and response."
In response to a request for comment, a FEMA spokesperson told The Independent that "FEMA will be in Puerto Rico for years to come, supporting Puerto Rico and their recovery goals. Recovery progress continues with the full support of FEMA and the federal government," but did not otherwise comment on Ms Yulin Cruz's comments or the death toll estimates.
"Last year's hurricane season was historic, but so has been the effort by FEMA and our numerous federal, state and local partners," the spokesperson said. "To date FEMA has provided more than $1.3 billion in support to survivors of Hurricane Maria and obligated more than $2.2 billion of support to Puerto Rico for Public Assistance projects."
A request for comment sent to the White House was not immediately returned.
Join our commenting forum
Join thought-provoking conversations, follow other Independent readers and see their replies