Trump panel said to be pushing for 'mini nukes' to make nuclear strikes easier
Advocates say the plan would give military commanders more flexibility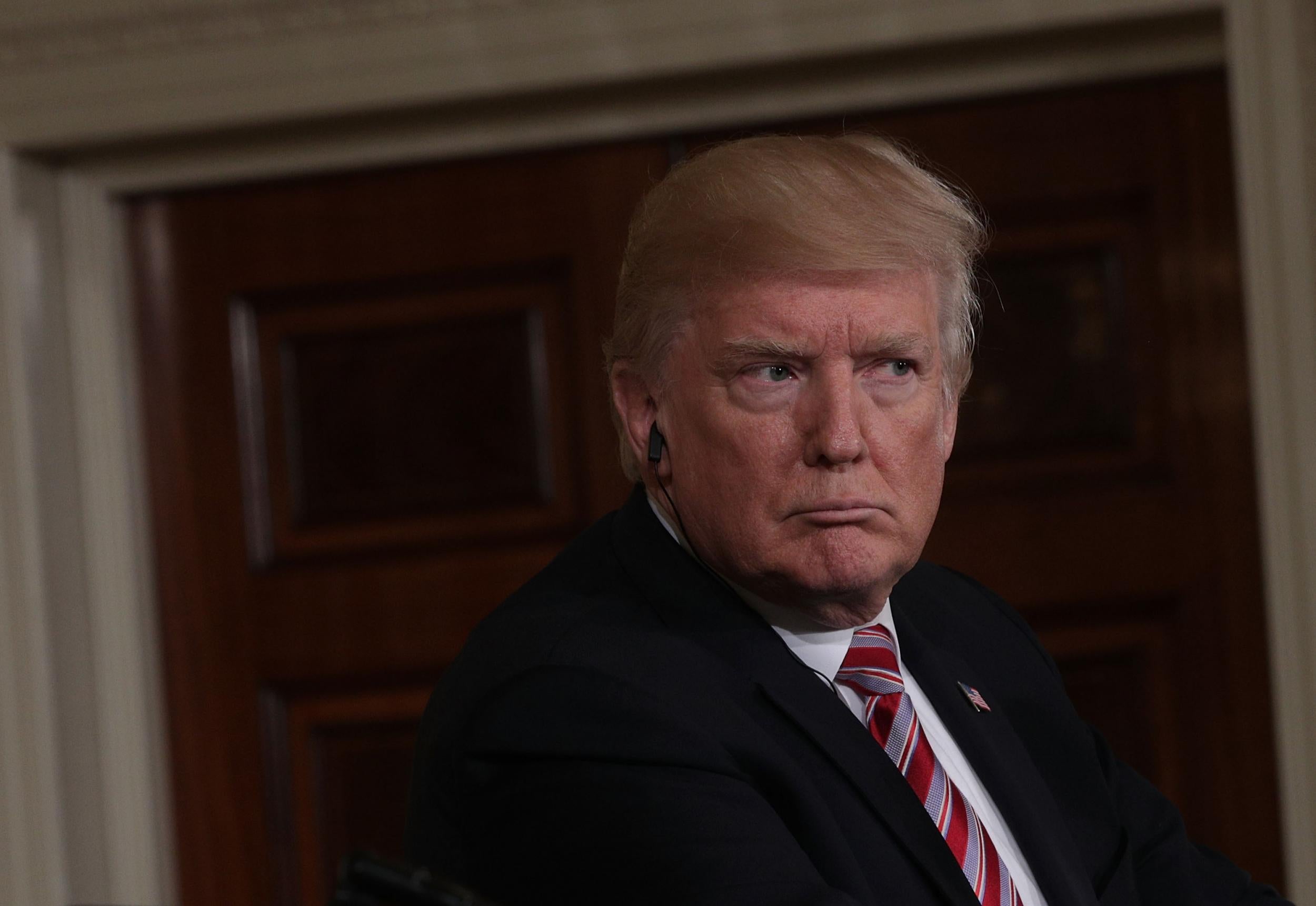 President Donald Trump is reportedly reviewing proposals to add smaller, less powerful "mini nukes" to the United State's nuclear arsenal.
The proposal stems from Mr Trump's Nuclear Posture Review, which he ordered in January to assess the country's nuclear arsenal. Sources tell Politico that the high-level panel is pushing for the development of these low-yield bombs.
Such bombs – which carry far less power than those the US used in the Second World War – would give military commanders more options. But detractors say they could also increase the appeal of using nuclear weapons. Some worry that the use of smaller, more "palatable" nuclear bombs could quickly escalate into all-out nuclear war.
The plan would also be a stark reversal from the policies of former President Barack Obama, who had prohibited the development of new nuclear weapons. The US has not conducted a nuclear test in 25 years.
The US already possesses some smaller nuclear weapons, as holdovers from the Cold War Era. One third of the nuclear arsenal is already considered low-yield, or can be "dialled back" for a smaller effect, according to defence analysts.
Kim Jong-un inspects weapon North Korea says is powerful hydrogen bomb
Show all 6
But any plan to increase the nuclear arsenal would have to be approved by Congress, likely sparking a heated debate. The Pentagon proposed modifying a weapon for smaller targets during the George W Bush administration, but was thwarted by Congress.
"There's one role – and only one role – for nuclear weapons, and that's deterrence. We cannot, must not, will not ever countenance their actual use," Democratic Senator Dianne Feinstein told Roll Call when a Pentagon advisory board floated the idea in February.
She added: "I've fought against such reckless efforts in the past and will do so again, with every tool at my disposal."
United States' nuclear arsenal in 60 seconds
Still, the idea has had sticking power in the Trump administration. The Defence Science Board first suggested developing low-yield bombs in February. Six months later, the Vice Chairman of the Joint Chiefs of Staff indicated that the military were also pushing for their development.
"Whether we do it with a ballistic missile or re-entry vehicle or other tool in the arsenal, it's important to have variable-yield nukes," said Air Force General Paul Selva, the second-most powerful military official in the US.
Advocates say the plan would give the US more flexibility in pursuing nuclear options. While North Korea has been dominating nuclear news, experts say these weapons could also help deter Russia, which has already threatened to use mini-nukes in the conflict in Ukraine.
"If the only options we have are to go with high-yield weapons that create a level of indiscriminate killing that the President can't accept, then we haven't presented him with an option with an option to respond to a nuclear attack in kind," General Selva said.
Join our commenting forum
Join thought-provoking conversations, follow other Independent readers and see their replies