Neo-Nazi and white supremacist groups have multiplied under Trump, report finds
Harsh immigration rhetoric has invigorated hate groups, study says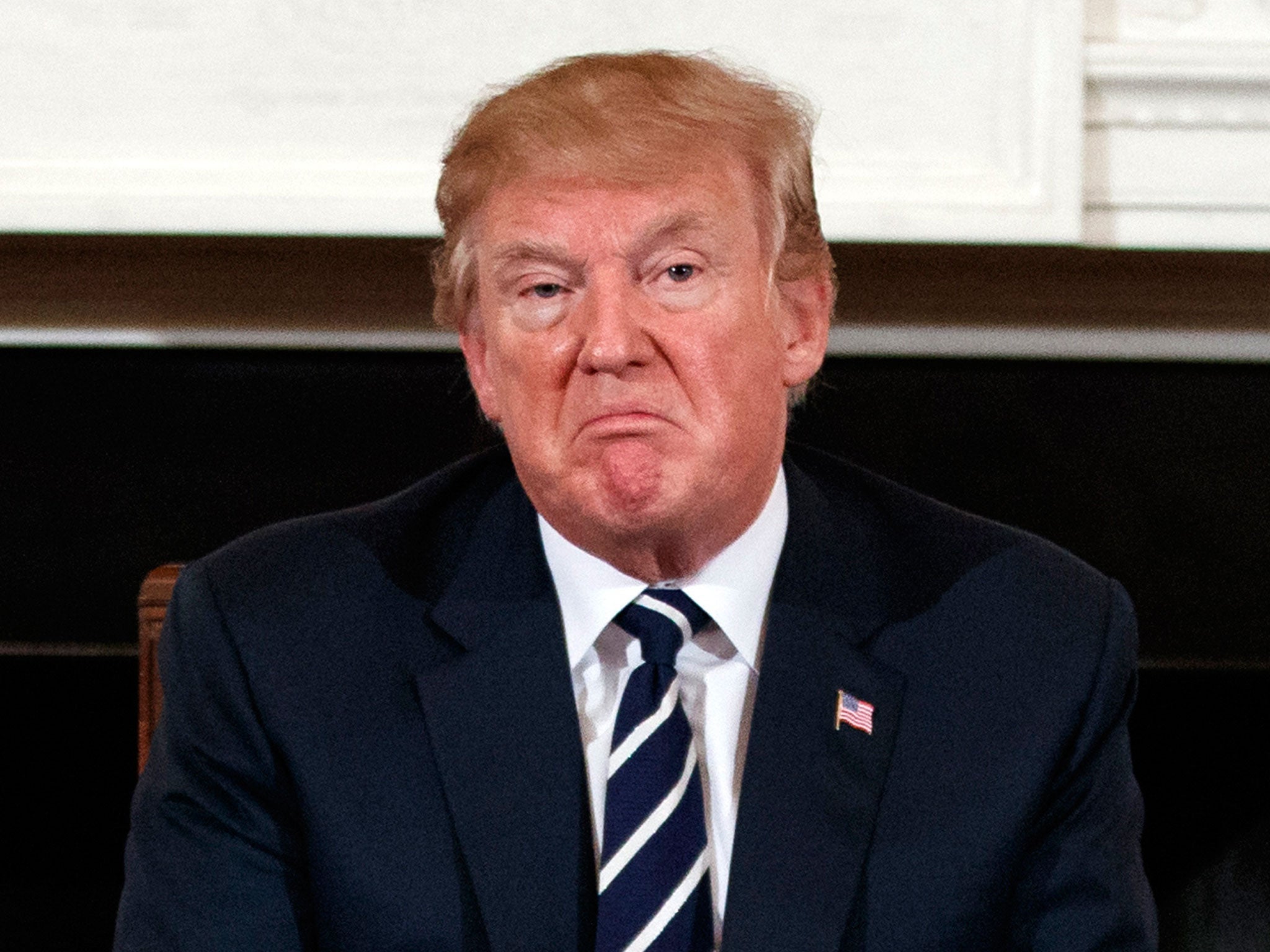 American hate groups have proliferated under Donald Trump, a watchdog said, with emboldened white supremacists sparking a counter-resurgence of black nationalists.
The new report from the Southern Poverty Law Centre (SPLC) argues that Mr Trump's harsh immigration rhetoric and failures to unequivocally condemn white supremacists have invigorated hate groups.
"President Trump in 2017 reflected what white supremacist groups want to see: a country where racism is sanctioned by the highest office, immigrants are given the boot and Muslims banned," Heidi Beirich, of the SPLC's Intelligence Project, said in a press release, adding that Mr Trump's words were "music to the ears of white supremacists".
Multiple white supremacist factions saw their memberships increase, according to the SPLC, with the number of neo-Nazi groups growing from 99 to 121 and anti-Muslim organisations increasing from 101 chapters to 114.
But the trends described by the report are more complex than an increase in hate groups focused on white identity. It also notes that black nationalist hate groups expanded from 193 chapters to 223.
Overall, hate groups reportedly grew 4 per cent between 2016 and 2017.
World news in pictures
Show all 50
While the report notes that membership in the Ku Klux Klan has declined, it argues that the white supremacist organisation has fallen out of favour as the "alt-right" movement — a term that describes a broad white nationalist ideology — has burgeoned. It says that because alt-right adherents often operate online, they are more difficult to track and are likely undercounted.
After launching his campaign by warning of Mexican "rapists" and ascending to office on a platform that included building a border wall, Mr Trump has overseen a crackdown on illegal immigration and endorsed stringent limits on legal immigration.
Donald Trump blames both sides for Charlottesville violence
His comments on immigration have generated controversy, as when he reportedly complained to senators about admitting immigrants from "s***hole" countries like Haiti rather than from nations like majority-white Norway. The President also faced condemnation for faulting "many sides" after a white supremacist rally in Virginia spiralled into deadly violence.
The President has vehemently denied charges of racism. After his initial comment on the Virginia rally, he specifically condemned "KKK, neo-Nazis, white supremacists, and other hate groups".
Join our commenting forum
Join thought-provoking conversations, follow other Independent readers and see their replies