Trump signals plans to limit free speech with tougher libel laws
Michael Wolff's Fire and Fury book alleges that White House staff questioned the President's mental health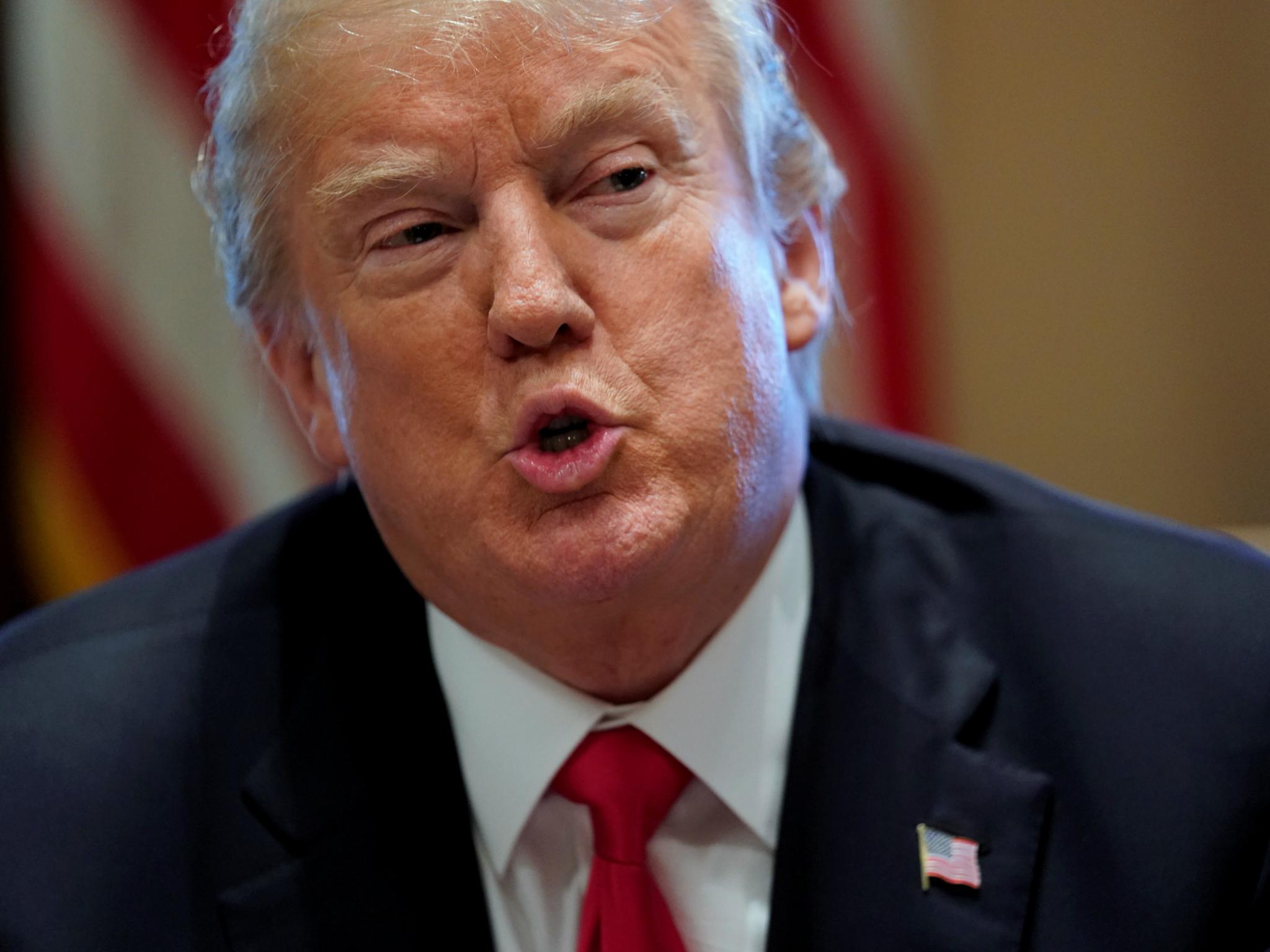 President Donald Trump has said his administration will take a "strong look" at American libel laws in the wake of the new book Fire and Fury: Inside the White House.
Michael Wolff's book, which Mr Trump called a "work of fiction," has caused controversy on several fronts - particularly regarding how the President's mental health is allegedly questioned by White House staff regularly.
"We are going to take a strong look at our country's libel laws so that when somebody says something that is false and defamatory about someone, that person will have meaningful recourse in our courts," Mr Trump said.
During a Cabinet meeting, he noted that that media should not make what he deemed as "knowingly false" claims and then "smile as money pours into your bank account."
The President, who was made famous initially by the New York Post reporting gossip items about his lifestyle as a real estate magnate, said that American libel laws are a "sham and a disgrace and do not represent American values or American fairness."
His complaint is not new; he had repeated it several times on the campaign trail during the 2016 US election when he first began his frequent use of the term "fake news" to describe several mainstream media outlets like the New York Times, Washington Post, and CNN.
Donald Trump says Michael Wolff is a fraud denying the contents of book Fire and Fury
Mr Wolff had gathered the reporting in the book by spending time with the transition team and at the White House over 18 months and, according to him, had been granted the freedom to record conversations.
He conducted 200 interviews - including with Mr Trump - and took "something like a semi-permanent seat on a couch in the West Wing" to do so, he wrote in the book.
Fire and Fury went on sale days earlier than planned and publishers are rushing to print more copies in order to meet high demands.
World news in pictures
Show all 50
White House Press Secretary Sarah Huckabee Sanders said during a news conference last week that Mr Wolff never "sat down" with the President since Mr Trump took office.
"There was one brief conversation that had nothing to do originally with the book. It was around...five to seven minutes in total since the President has taken office and that is the only interaction that he has had," Ms Sanders said.
She also noted that "the book has a lot of things...that are untrue. You have many people that have had quotes sourced to them come out publicly and say they're not true."
As New York Magazine reported: "There were no ground rules placed on [Mr Wolff's] access, and he was required to make no promises about how he would report on what he witnessed."
The White House has not responded as yet to a request for comment on what kind of measures the administration may take on reforming libel laws.
Join our commenting forum
Join thought-provoking conversations, follow other Independent readers and see their replies