Trump called South Korea military exercises 'provocative,' the same way North Korea described them
The US leader says though, he did not make any concessions at the Singapore summit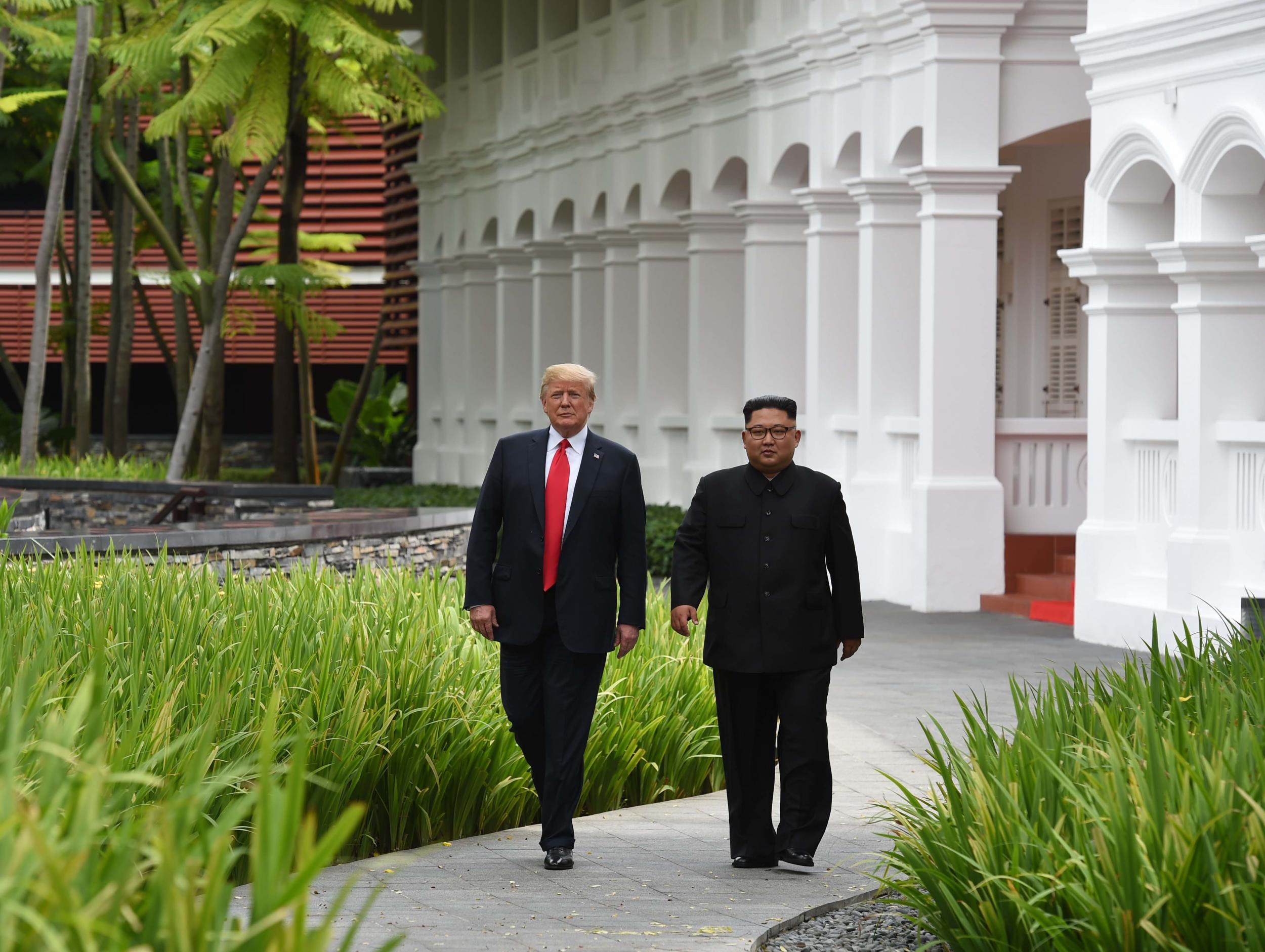 US President Donald Trump used the same language as Kim Jong-un when suspending the joint South Korea military exercises, calling them "provocative".
He also said the "war games" were "expensive". The plan to freeze military exercises may have been a concession for getting North Korea to the Singapore summit in the first place.
Last month Pyongyang had said the joint US and South Korean Air Force drills, which included fighter jets, was a "rehearsal for [an] invasion of the North and a provocation amid warming inter-Korean ties…[it is an] intentional military provocation running counter to the positive political development on the Korean Peninsula".
North Korea had cancelled scheduled peace talks with South Korean President Moon Jae-in and threatened not to meet Mr Trump. However, yesterday the US leader seemed to characterise the drills much in the way Mr Kim's state-run news agency had.
The idea of freezing military drills in exchange for at least a temporary halt in North Korea's nuclear weapons development has actually been China's idea all along.
China's foreign minister Wang Yi had said in March 2017: "China's suggestion is, as a first step, for North Korea to suspend nuclear activity, and for the US and South Korea to also suspend large-scale military drills".
Singapore Summit 2018: Donald Trump says North Korea will 'dismantle missile test site'
However, US military spokesperson Lieutenant Colonel Jennifer Lovett told Reuters that American forces in South Korea have "received no updated guidance on execution or cessation of training exercises - to include this fall's schedule Ulchi Freedom Guardian".
In 2017, the two-week "Max Thunder" had drills involved approximately 1,000 US military personnel and 500 South Korean personnel. Fresh drills were scheduled to take place during the 2018 Winter Olympics, which took place in Pyeongchang, South Korea from 9 to 25 February.
Both sides agreed to delay the drills in an effort to encourage North Korea's participation in the Games. This year's drills had run from 14 to 25 May, the US military said in a statement, adding that the exercises are "routine" and "defensive in nature".
Experts have further noted that Mr Trump's concession has not been matched by North Korea.
Though Mr Trump said after the signing of the joint statement in Singapore that Mr Kim would destroy a "major" missile testing site, there has not been a matching statement as yet from the state-run Korean Central News Agency.
The US made broad "security guarantees" to Mr Kim as well, but no details have been made public about what these will actually entail.
The joint statement simply read: "President Trump committed to provide security guarantees to [North Korea], and Chairman Kim Jong Un reaffirmed his firm and unwavering commitment to the complete denuclearization of the Korean peninsula".
Mr Trump also denied making any concessions during a private session between the two leaders, where they were only joined by translators.
Join our commenting forum
Join thought-provoking conversations, follow other Independent readers and see their replies