Donald Trump suggests Facebook is 'colluding' with New York Times and Washington Post against him
The suggestion comes after the social media network disclosed thousands of 2016 political ads linked to Russia to Congress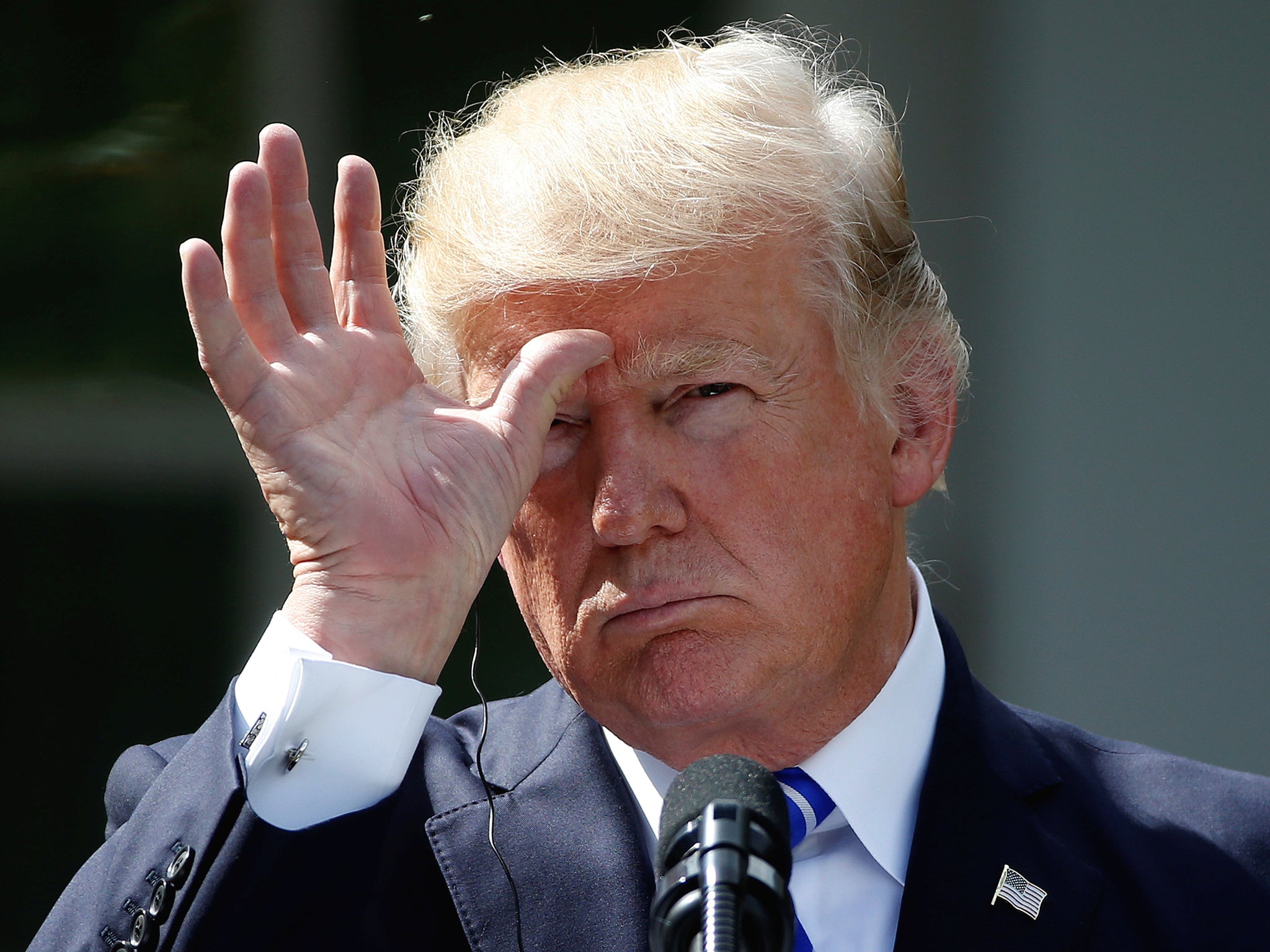 Donald Trump has implied that Facebook is colluding with the New York Times, major cable networks and the Washington Post against him. The suggestion comes after Facebook agreed last week to give Congress 3,000 political ads from the 2016 election that were linked to Russian actors hoping to influence the campaign.
Those ads were previously only released to special investigator Robert Mueller, who is in charge of investigating Russia's meddling in the 2016 election.
"Facebook was always anti-Trump.The Networks were always anti-Trump hence, Fake News, New York Times (apologized) & Washington Post were anti-Trump. Collusion?" Mr Trump wrote in a tweet that followed the release of campaign ads.
Donald Trump says battling Atlantic Ocean in hurricane relief is difficult
The social media network said last month that they had identified $150,000 of political ads it sold and ran on its platform that were purchased by fake accounts linked to Russian actors. Of those, roughly $100,000 of those ads, or about 3,000 of them, could be linked to Russian propaganda group named Internet Research Agency. Another 2,000 ads worth about $50,000 were also found by filtering out accounts registered through American internet addresses, but whose accounts were set to the Russian language.
Facebook had found those accounts and suspended them long before their September disclosure, writing a vague blog post on the subject as a means of letting the world know what had happened. The company then stayed mum on the issue for months until it disclosed that they had shared the information with Mr Mueller's team, and that it would also hand over that information to Congress. The company hasn't agreed to testify or meet with Congress for further questioning.
Mark Zuckerburg, the founder and CEO of the social media company, previously called allegations that Russians influenced the 2016 election "crazy," but it was recently discovered that former President Barack Obama had met with the businessman before Mr Trump's innauguration, and had urged him to take the issue seriously.
The biggest names involved in the Trump-Russia investigation
Show all 17
Mr Obama told him that if Facebook didn't do more to mitigate fake news that has proliferated on the platform, and stop the proliferation of foreign political propaganda ads, that the problem would become much worse during the next election.
Mr Zuckerburg announced late last month that his company was analysing the political ads that it sold to determine if any further ads were paid for by Russian sources, and indicated his company would continue to work with the government on the issue if they discover more.
In that announcement, Mr Zuckerburg outlined changes that would be made to his company's election-integrity processes, including new requirements that advertisers disclose who paid for any particular ad. The company will also require political advertisers to publicly catalogue the variations of ads that they target to different audiences.
Join our commenting forum
Join thought-provoking conversations, follow other Independent readers and see their replies