Donald Trump recognising Jerusalem as Israel's capital will cause 'major catastrophe', Middle East leaders warn
The diplomatic status of Jerusalem is one of the world's thorniest issues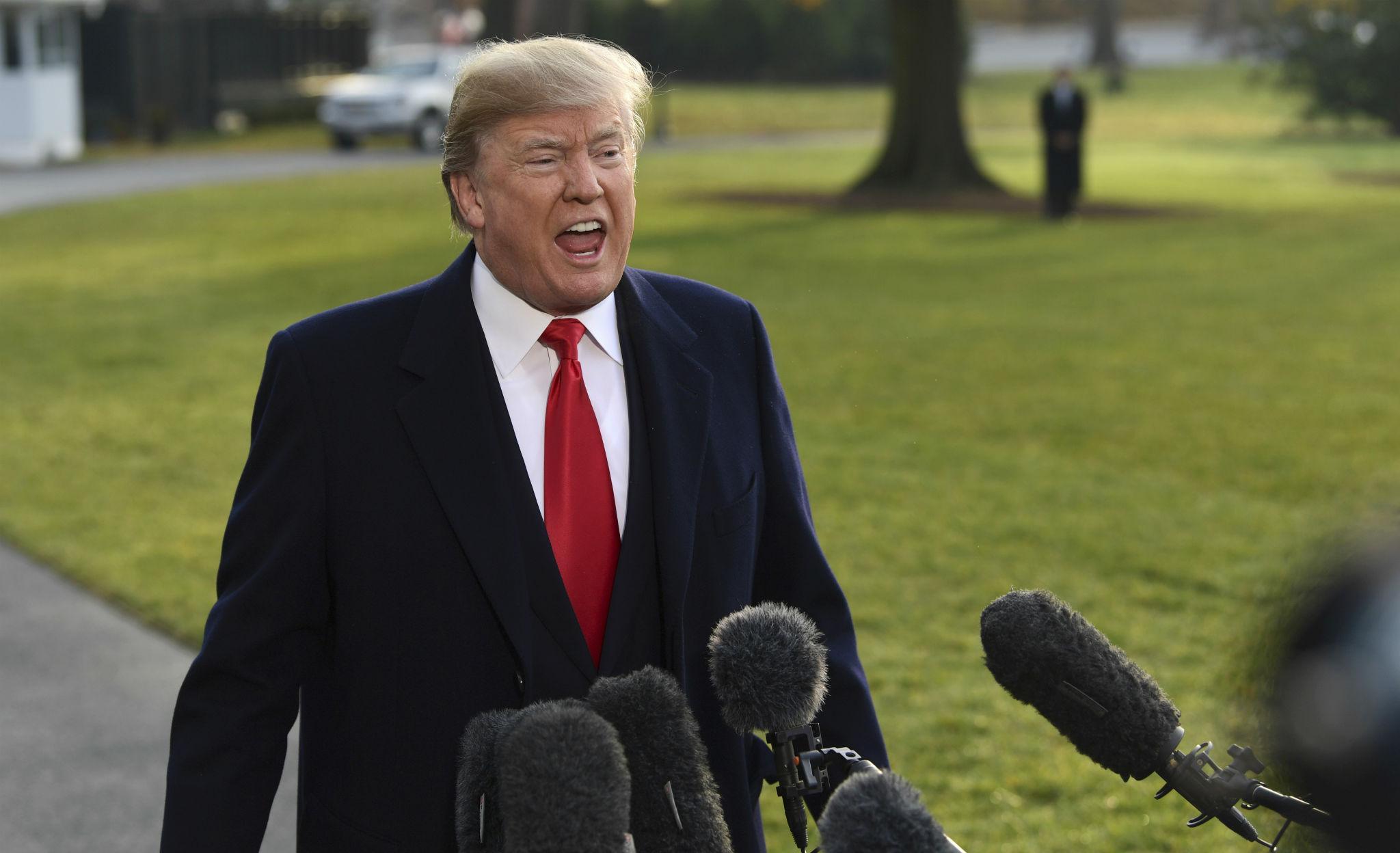 As President Donald Trump edges toward the controversial decision of recognising Jerusalem as Israel's capital, unease is growing in the region over a move that will likely spark waves of protests – with Turkey the latest nation to suggest the change would bring "catastrophe".
As has become usual for his administration, Mr Trump has so far refused to give a definitive answer about what he will do. As well as the decision over the capital, a decision about whether to sign a six-month waiver for moving the US embassy from Tel Aviv to Jerusalem has been delayed - despite a deadline for doing so having passed. An announcement on the decision would be made "in coming days," the White House said.
Mr Trump is expected to announce that Jerusalem is the Israeli capital during a speech this week, as well as eventually sign the waiver pushing back a decision on moving the embassy. But White House adviser Jared Kushner and National Security Adviser HR McMaster have both made it clear in recent days that that they are unsure about what Mr Trump will do.
That lack of firm direction has stoked tensions in the region. Turkish Deputy Prime Minister Bekir Bozdag said that Jerusalem's status has been enshrined in a number of international declarations.
"The status of Jerusalem and Temple Mount have been determined by international agreements. It is important to preserve Jerusalem's status for the sake of protecting peace in the region," Mr Bozdag told reporters.
"If another step is taken and this step is lifted, this will be a major catastrophe," he added.
The diplomatic status of Jerusalem is one of the world's thorniest issues, and any change could have vast repercussions across the Middle East. The city's holy sites are sacred to Jews, Christians and Muslims, with both Israel and the Palestinians claiming it as their capital. The Palestinians want a number of areas of the city as part of any future state.
Israel occupied the area in the 1967 Middle East war and regards the entire city as its indivisible capital, while the Palestinians claim East Jerusalem. According to the 1993 Israel-Palestinian peace accord, the city's final status is meant to be discussed in later peace talks.
Israeli sovereignty over Jerusalem has never been recognised internationally. But this is expected to change this week with Mr Trump's announcement.
France President Emmanuel Macron expressed "concern" over the potential move to recognise Jerusalem on a call with Mr Trump on Monday,
Meanwhile Saudi Arabia's Ambassador to the US, Prince Khalid bin Salman, said: "Any US announcement on the status of Jerusalem prior to a final settlement would have a detrimental impact on the peace process and would heighten tensions in the region".
In a phone call over the weekend, Turkish President Tayyip Erdogan and Palestinian President Mahmoud Abbas are said to have discussed the status of Jerusalem.
According to reports, Mr Erdogan told Mr Abbas that preserving the status of Jerusalem was important for all Muslim countries, adding that international laws and United Nations decisions should be followed on the issue.
Over the weekend, Mr Abbas warned that American recognition of Jerusalem as Israel's capital would jeopardize the White House's Middle East peace efforts.
"Any American step related to the recognition of Jerusalem as capital of Israel, or moving the US Embassy to Jerusalem, represents a threat to the future of the peace process and is unacceptable for the Palestinians, Arabs and internationally," Mr Abbas told a group of Arab legislators from Israel, according to the official Wafa news agency.
Donald Trump's international Presidential trips
Show all 22
Any move by the US to recognise Jerusalem as Israel's capital would lead to violence, Arab League Secretary-General Ahmed Aboul Gheit said.
"We say very clearly that taking such action is not justified ... It will not serve peace or stability, but will fuel extremism and result to violence," Mr Gheit said in a statement.
Jordan's Foreign Minister Ayman Safadi, said he had raised the matter with Secretary of State Rex Tillerson. "Such a decision would trigger anger across Arab Muslim worlds... and jeopardise peace efforts," he wrote on Twitter.
Jordan has begun consultations on convening an emergency meeting of the Arab League and the Organisation of Islamic Cooperation ahead of the move by Mr Trump
Jordan, the current president of the Arab summit, would invite members of the two bodies to convene if the recognition is extended, to "discuss ways of dealing with the consequences of such a decision that raised alarm and concern", one diplomatic source told Reuters.
But while Mr Trump is anticipated to make the move anyway, he will likely hold back on announcing his plans on another controversial issue – his campaign promise to transfer the US embassy to Jerusalem.
He is not expected to relocate the US embassy just yet – a deferment that has been viewed as an attempt by his administration to avoid completely derailing the President's peace initiative in the region.
All countries currently maintain their embassies in Tel Aviv, Israel's commercial capital. And each American president since 1995 has signed a national security waiver every six months to keep the US embassy in Tel Aviv.
Mr Trump – under pressure from Arab leaders – also deferred a decision to move it to Jerusalem, even though he said during the campaign that it would be one of his first acts as president.
That action came as leaders warned that the change would spark protests, and advisers – including his son-in-law Jared Kushner – were reported to be concerned that it could complicate the administration's efforts to foster peace talks.
Mr Kushner is now said to be counting on his relationship with Saudi Arabia's Crown Prince, Prince Mohammed bin Salman, to be the key to brokering a Middle East peace agreement. Mr Trump's son-in-law also hopes this connection could mitigate any Arab uprising that could result from the President's upcoming announcements.
Mr Tillerson – who would normally be the official figuring out the US's Middle East strategy – reportedly disagrees with Mr Kushner's approach. Mr Tillerson is said to be worried that Prince Mohammed is attempting to use Saudi Arabia's cooperation and economic support for the peace process as a way to receive funding from the White House to confront Iran, according to US media reports.
"The president is going to make his decision," Mr Kushner said of the Israel decision, in a rare public appearance at an event hosted by the Brookings Institution, a Washington think tank on Sunday. "He is still looking at a lot of different facts."
"I'm not sure what decision he'll make. We've given him options," Mr McMaster told Fox News. He added that the President's advisers have discussed a number of options, and that each of these options will allow the United States to take action concerning Jerusalem in a manner that would "gain momentum toward a peace agreement and solution that works both for Israelis and for Palestinians."
Join our commenting forum
Join thought-provoking conversations, follow other Independent readers and see their replies