Trump stokes fears Democrats will 'take your guns away', after flip flopping on gun control support
Mr Trump plans on releasing a gun violence proposal this week, but has provided few details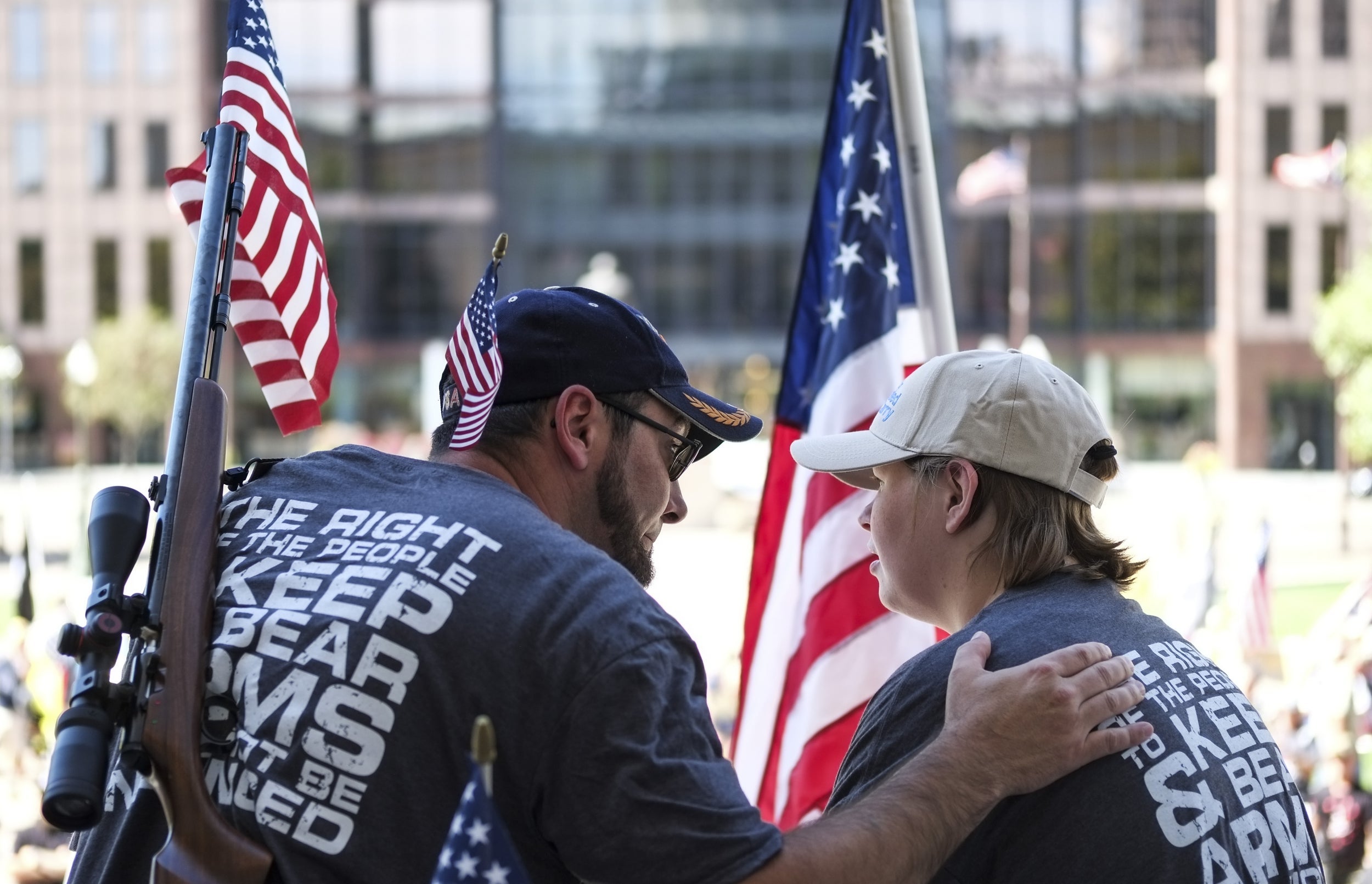 Donald Trump has suggested Democrats only want to take guns away from Americans, as his 2020 presidential hopefuls have come out in favour of strong legislation in the wake of mass shootings across the United States.
Mr Trump reportedly plans on releasing a policy proposal sometime this week geared towards solving America's gun violence crime, but few details have been made public. In the past, Mr Trump has expressed support for gun control measures like background checks in the wake of the mass shooting tragedies, only to roll back that support later as political pressures from the National Rifle Association have mounted.
"The big questions are, will they "move the goalposts" and, is this just a ploy to TAKE YOUR GUNS AWAY? I hope NOT on both counts, but I'll be able to figure it out!" Mr Trump tweeted.
The message follows after Democratic presidential hopeful said during a nationally aired debate last week that, as president, he would push for mandatory buy backs for assault-style rifles, which have been used in many of the mass shootings that have shocked the us.
"Hell, yes, we're going to take your AR-15," Mr O'Rourke said.
Ohio shooting: Gunman kills nine after opening fire outside bar
Show all 21
As Mr Trump prepares to unveil a gun violence proposal, Democrats including House speaker Nancy Pelosi and Senate minority leader Chuck Schumer have warned him that any legislation that does not include universal background checks would not become law, and "will not get the job done".
The two leaders said on Sunday that they spoke with him that morning, which marked the 200th day since the House passed legislation to expand background checks to all gun purchases — including those made online, and at gun shows.
Support free-thinking journalism and attend Independent events
Senate majority leader Mitch McConnell, for his part, has said that he is waiting on the White House to signal what Mr Trump will sign, before taking the effort to pass a bill that may simply become embroiled in controversy and be abandoned by the president.
Join our commenting forum
Join thought-provoking conversations, follow other Independent readers and see their replies