Donald Trump 'may replace White House communications team with Fox News producers'
Press Secretary Sean Spicer recently took a break from doing daily press briefings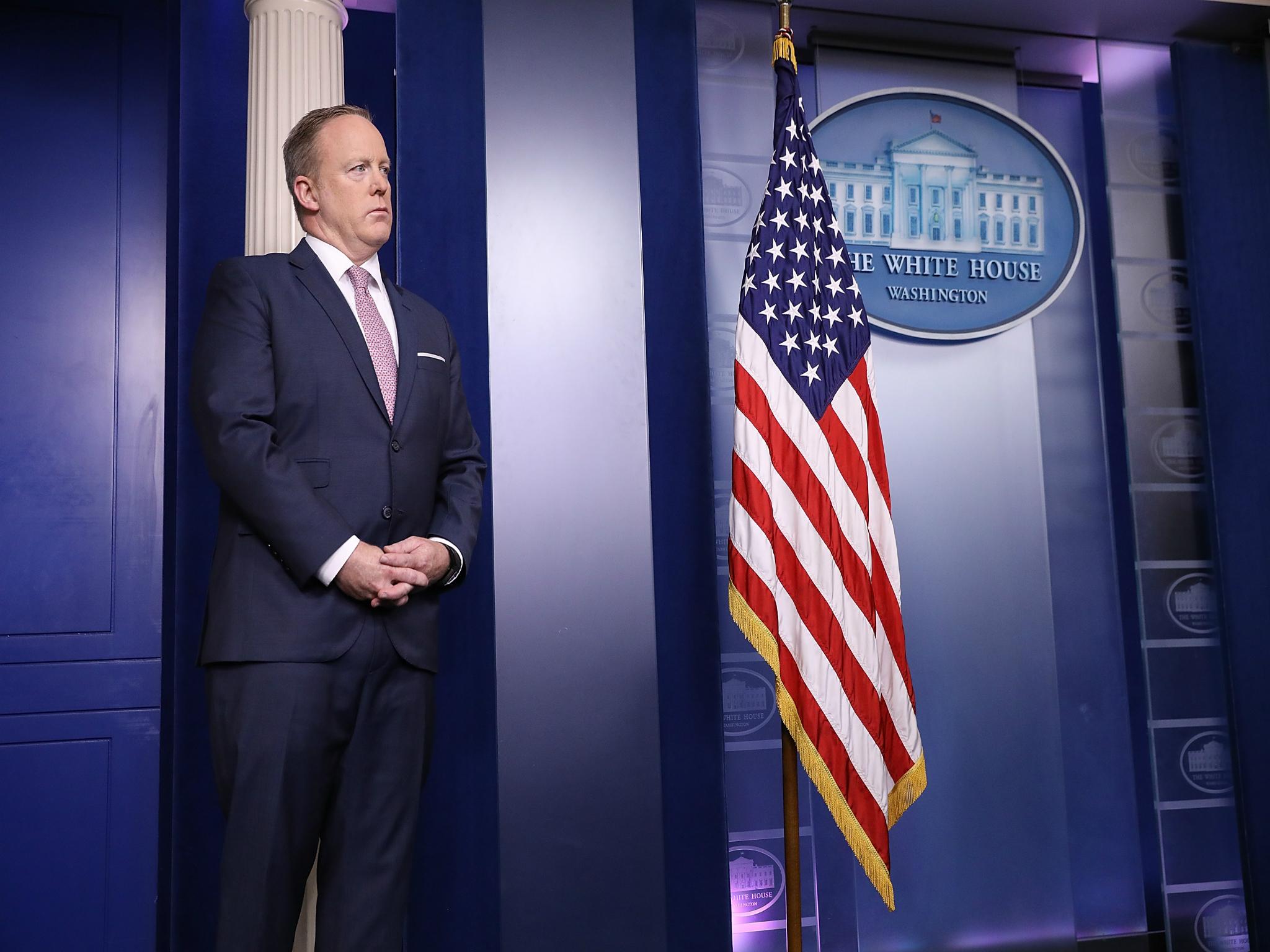 Donald Trump, frustrated with leaks from his communications team, is now possibly looking to replace them with producers and a host from television station Fox News.
The channel, owned by Mr Trump's close friend Rupert Murdoch, has been an ardent supporter of the president and his aides.
The murmurs of replacing the communications staff began when Mr Trump kept them in the dark about the firing of FBI Director James Comey. It left the team charged with explaining the decision to the American people with just an hour's notice and no real discussion with Mr Trump himself.
Their message that Mr Trump decided to fire Mr Comey after reading a memo from the Department of Justice was reversed by Mr Trump himself the next day.
He said in an interview with NBC News he had already decided to sack Mr Comey by the time Deputy Attorney General Rod Rosenstein's memo came to him.
He then went on Twitter to say that "James Comey better hope that there are no 'tapes' of our conversations before he starts leaking to the press!"
For a White House accustomed to bouts of chaos, Mr Trump's handling of Mr Comey's firing could have serious and long-lasting implications.
Already Mr Trump's decision appears to have emboldened the Senate intelligence committee investigating Russia's election interference and the president's associates, with lawmakers announcing a subpoena for former national security adviser Michael Flynn.
Donald Trump's first 100 days: in cartoons
Show all 33
He leans heavily on daughter Ivanka Trump and son-in-law Jared Kushner, as well as Hope Hicks, his trusted campaign spokeswoman and Keith Schiller, his longtime bodyguard.
Mr Schiller was among those Trump consulted about Mr Comey and was entrusted by the president to deliver a letter informing the director of his firing.
He has viewed even senior advisers suspiciously, including Steve Bannon and Chief of Staff Reince Priebus, when stories about internal White House in-fighting make it to the media.
He increasingly sees himself as the White House's only effective spokesman and has even floated the idea of ending press briefings entirely in a move that has worried even Fox News host Jeanine Pirro, usually a vocal supporter of the president.
Mr Spicer was absent from nearly all press briefings in the days following the Comey firing. Instead deputy Sarah Huckabee Sanders made the rounds on morning news programs and conducted daily news briefings.
The White House said Mr Spicer was called up to reserve duty for the Navy for those days. He serves as a public affairs officer at the Pentagon.
However, the time away fueled rumours that Mr Spicer would be replaced by Fox News' "Take Five" host Kimberly Guilfoyle.
Mr Spicer returned at the end of the week for a briefing to a barrage of questions about Mr Trump's erratic tweets and one reporter to asked if the president was "out of control".
"That's, frankly, offensive," Mr Spicer said.
Join our commenting forum
Join thought-provoking conversations, follow other Independent readers and see their replies