Doctor who spoke out over Trump's Covid drive-by stunt says 'I regret nothing'
Dr James Phillips called out Donald Trump for sending the wrong message to the public, calling it a dangerous move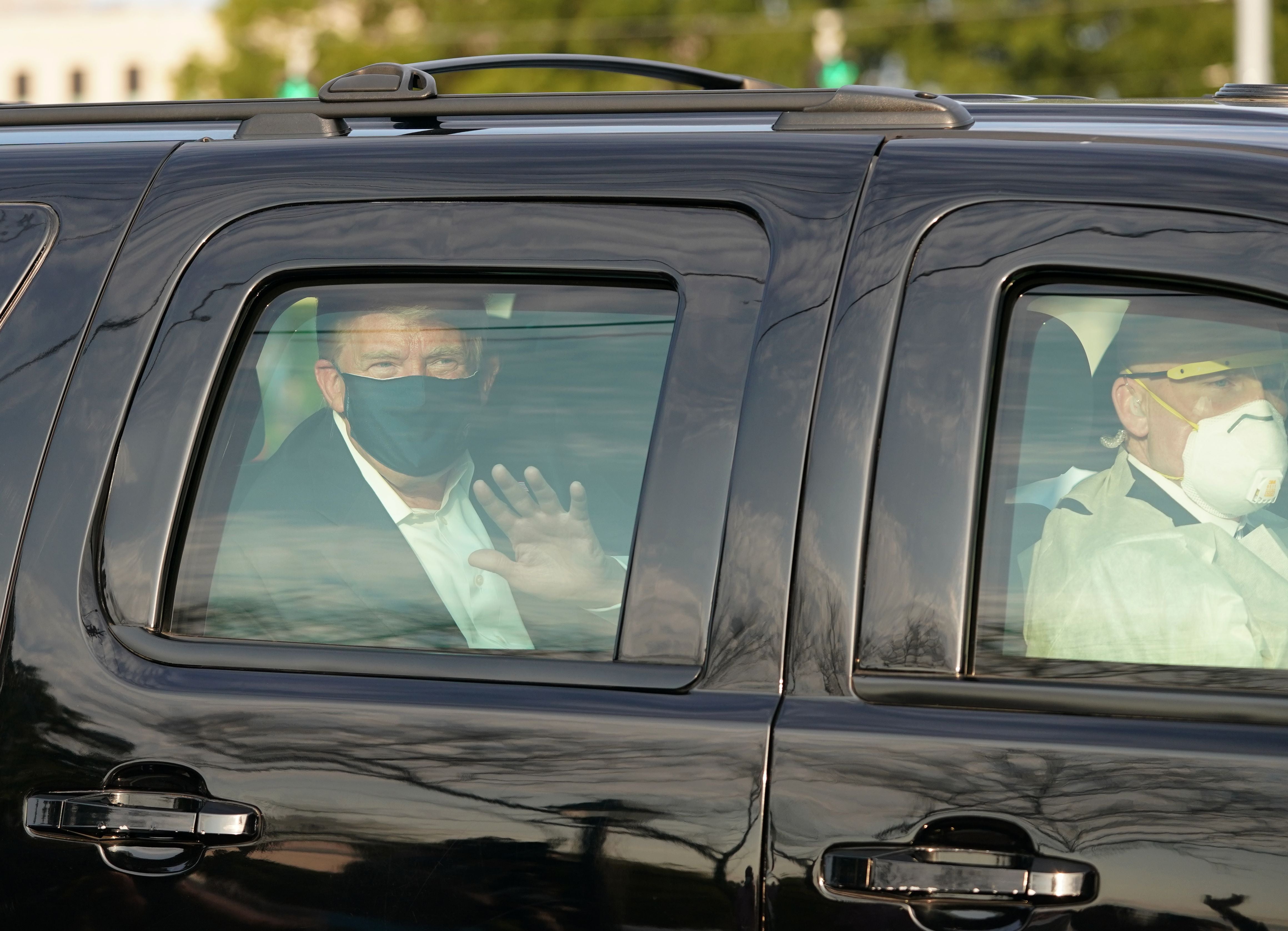 The emergency room doctor who was reportedly removed from his hospital's rota schedule for publicly calling out Donald Trump said he stands by his words and does not regret criticising the president for his "insanity" to wave at supporters while getting treatment for Covid-19.
Dr James Phillips, who is chief of disaster medicine at George Washington University, was removed from the schedule at Walter Reed as attending physician after he slammed Mr Trump for waving at his supporters from a car while he was infected with coronavirus and risking the lives of accompanying Secret Service agents in the car.
"Today, I worked my final shift at Walter Reed ER," said Dr Phillips wrote on Twitter late on Sunday, he served his last day as attending physician. 
"I will miss the patients and my military and civilian coworkers - they have been overwhelmingly supportive… I stand by my words, and I regret nothing."
In October, two days after being admitted to the hospital with Covid-19, Mr Trump was driven around outside the medical centre with Secret Service agents as he waved at his maskless supporters.
Dr Phillips blasted the president in a now-deleted tweet calling the drive-by stunt a political theatre and insanity, as well as appearing in a number of interviews on TV.  
"Every single person... in the vehicle during that completely unnecessary presidential 'drive-by' just now has to be quarantined for 14 days," read the tweet.
"They might get sick. They may die. For political theatre. Commanded by Trump to put their lives at risk for theatre. This is insanity."
The doctor said to NBC in an interview that beyond the risk to Secret Service agents, Mr Trump sent the wrong message to people who are sick – that it is OK to go out.  He said his tweets have garnered attention as they were honest.
"This was a dangerous move. There is no medical benefit for this to have taken place and it violates CDC guidelines," he said.  
Mr Trump wore a cloth mask during his controversial drive, while the agents in the car wore protective gear including face shields. The doctor said the protective equipment could not rule out the chances of contracting the virus, given many healthcare workers have been infected despite wearing extensive protection, and said those in the car should be quarantined.  
Two months later, in December, it was announced Dr Phillips had been taken off the hospital's rota from January.
However, Walter Reed officials denied removing the doctor and said he had fulfilled the requirements for contracted positions.
Join our commenting forum
Join thought-provoking conversations, follow other Independent readers and see their replies