Central Park Five member blasts Trump for saying he cared about Charlottesville facts: 'I couldn't believe the hypocrisy'
Mr Trump took out a full page ad to condemn the young men when they were accused for the 1989 rape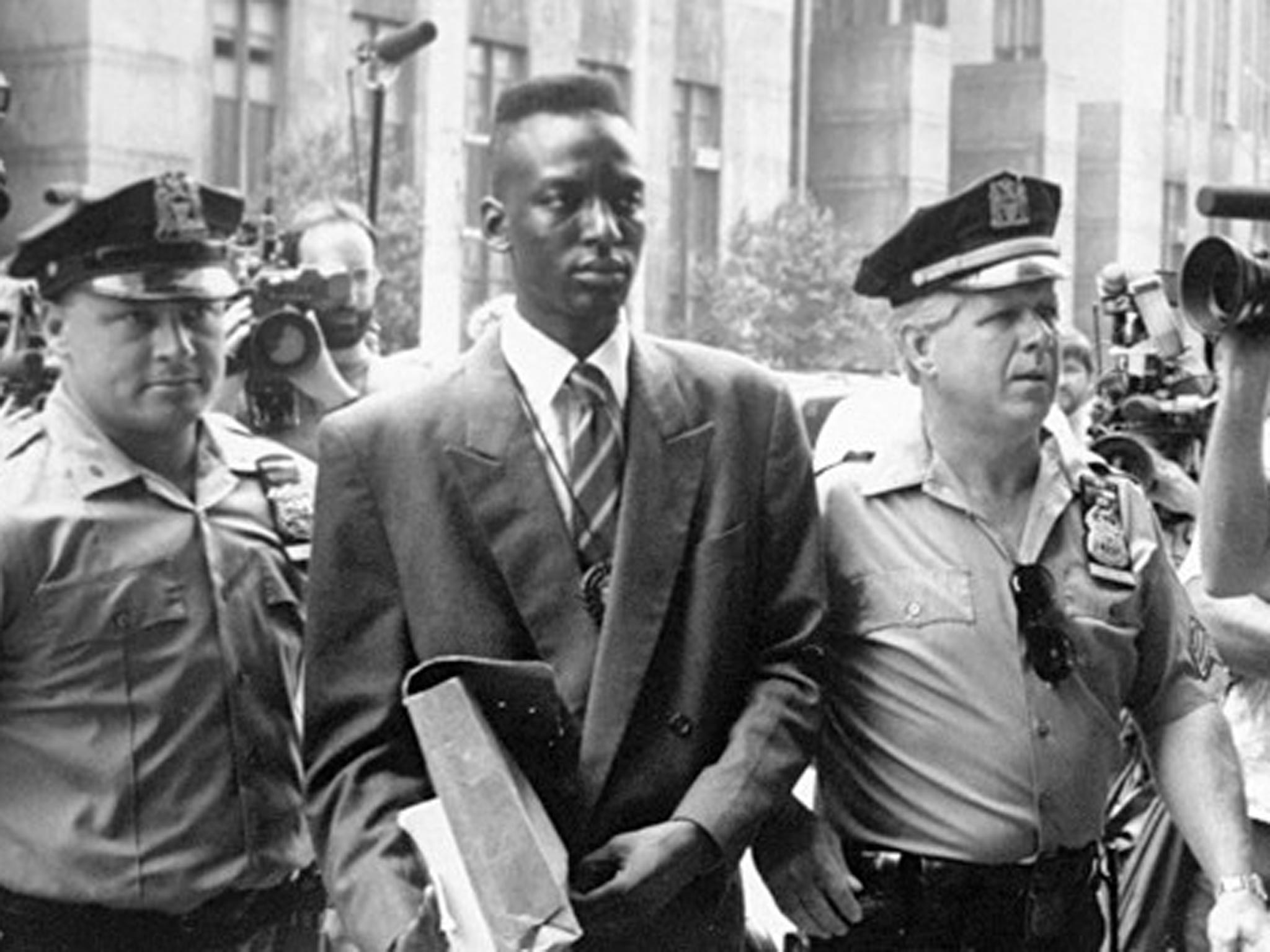 One of the members of the so-called Central Park Five is calling out Donald Trump, saying that the President's insistence that he waited to comment on the tragic events in Charlottesville until he had "the facts" is a disingenuous excuse.
Mr Trump claimed that he didn't "want to go quickly, and just make a statement for the sake of making a political statement."
Yusef Salaam, one of five black men who was sent to prison — and later exonerated — for the high profile rape of a white woman in New York's Central Park in 1989, says he has a point. It's important to have a measured and reasoned response that takes in evidence before determining culpability after a tragedy. But, for Mr Salaam, there's a problem with Mr Trump's record.
"I'm one of the Central Park Five. When we were falsely accused of sexual assault, Trump had no qualms about jumping to conclusions," Mr Salaam wrote in an op-ed for the Miami Herald.
"I could hardly believe his hypicrisy," Mr Salaam wrote of Mr Trump's statements about Charlottesville.
Mr Salaam and the other four members of the Central Park Five found themselves caught in a tumultuous public storm after that rape, which left a 28-year-old woman nearly dead. But, while the then-young men tried to clear their names — and other evidence appeared to indicate they may not have been culpable — it wasn't until 13 years in prison that the young men were exonerated when DNA evidence from another man who confessed to the rape came forward.
Mr Trump — a private citizen at the time of their initial trial — played a role in the media and public witch hunt that led to their wrongful imprisonment. Although not personally involved, Mr Trump bought up ad space in newspapers that all but named the five young men, calling them "muggers and murderers," and saying they "should be forced to suffer and when they kill, they should be executed for their crimes."
Violence on the streets of Charlottesville
Show all 9
"Trump is many things," Mr Salaam wrote. "A narcissist, a bigot, a questionable businessman and, so far, a terrible president. I know one thing firsthand. He is perfectly capable of spouting off before he has all the facts."
Last week, Mr Trump attempted to justify his delayed response to the violence in Charllottesville, Virginia, during a spur-of-the-moment press conference with reporters. The President insisted that he had waited after an initial statement condemning violence, because he wanted to make sure he ha all the facts before commenting. Mr Trump was criticised for this response repeatedly, with observers pointing out that the President frequently comments on issues before all of the intelligence on the matter is available.
After statements condemning violence and bigotry, Mr Trump's statements during that press conference appeared to walk back some of his condemnation. During those remarks, he indicated that both sides of the conflict were to blame, and appeared to argue in favour of keeping Confederate monuments - erected to honour leaders of an armed uprising in the South aimed at defending the institution of slavery - because furhter efforts to remove monuments may focus on other leaders like George Washington or Thomas Jefferson.
Join our commenting forum
Join thought-provoking conversations, follow other Independent readers and see their replies