Former KKK leader praises Trump for sharing Islamophobic tweets from Britain First: 'Thank God!'
David Duke also supported Mr Trump in the election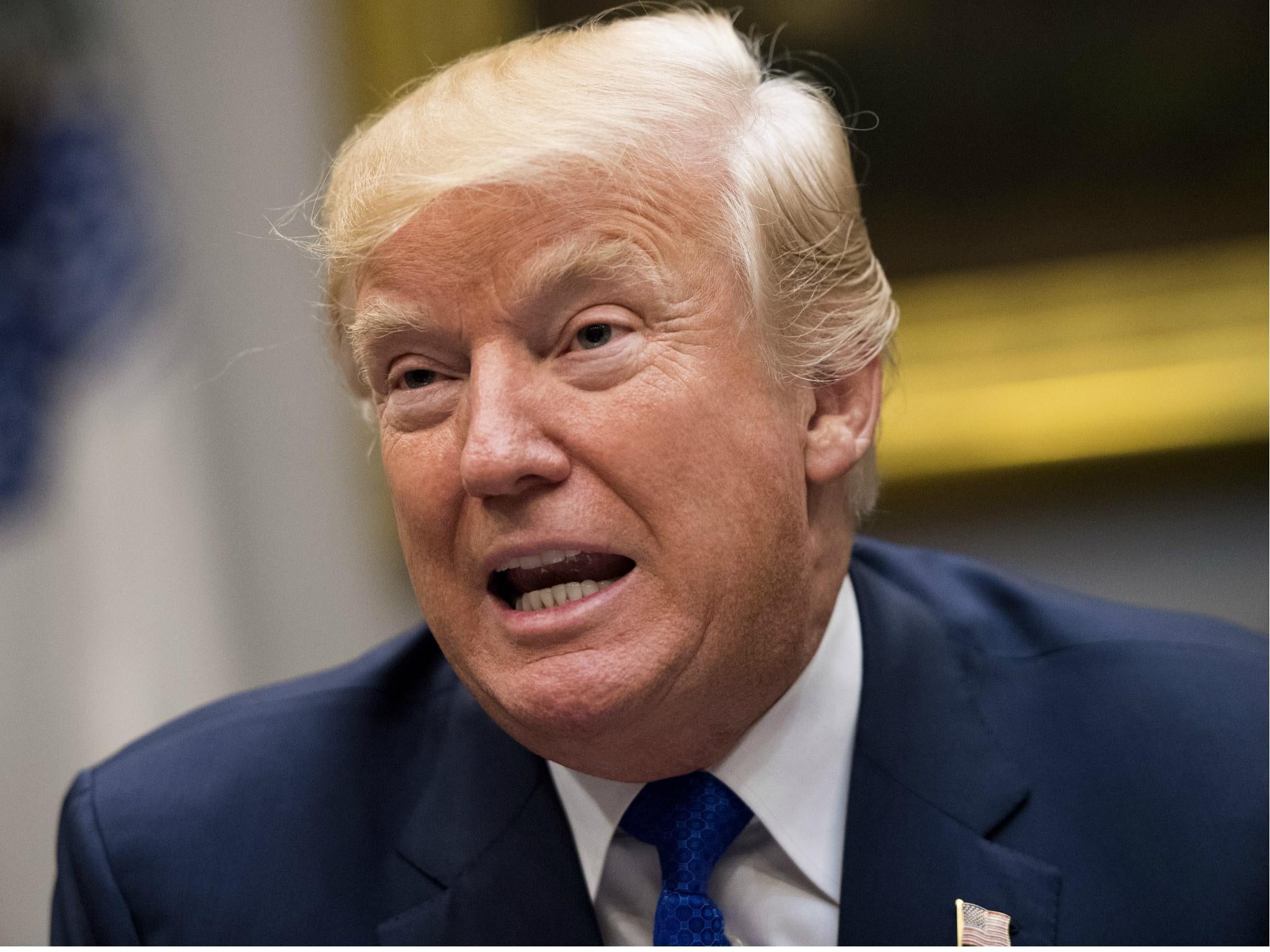 David Duke, the former Ku Klux Klan leader, had nothing but praise for US President Donald Trump's recent tweets featuring anti-Muslim videos from a far-right group in the UK.
Mr Duke has long been a supporter of the President and tweeted that Mr Trump was "showing what the fake media won't" and saying "thank God" the president was willing to do so.
The three videos shared through retweets came from Jayda Fransen, deputy leader of Britain First.
None of the videos have been verified at this time.
It remains unclear why Mr Trump decided to retweet the videos but one features a man purporting to be Muslim destroying a statue of the Virgin Mary.
Another shows a man, allegedly beating up a boy using crutches.
World news in pictures
Show all 50
The third shows a mob of people pushing one person off the roof of a building. The tweet claims it is an "Islamist mob" but that has not been proven.
Mr Trump retweeted these without comment and in succession.
White House Press Secretary Sarah Huckabee Sanders said in response: "Whether it's a real video, the threat is real. [Mr Trump's] goal is to promote strong border security and strong national security."
In relation to the video showing two young men fighting near a river bank, above which Ms Fransen wrote, "VIDEO: Muslim migrant beats up Dutch boy on crutches!", Dutch officials have issued a statement correcting the tweet.
"The public prosecution service Noord-Holland has studied the file submitted by the police," a spokesman for the Dutch public prosecution service said.
"The suspect... was born and raised in the Netherlands"
The boy's religion was not included in any reports.
"I'm not talking about the nature of the video," Ms Sanders said, adding that "the threat is real...the need for national security and military spending – those are very real things, there's nothing fake about that."
Mr Duke supported Mr Trump's bid during the 2016 campaign, but there were several people calling the real estate tycoon to disavow him given the history of violent racism of the KKK.
Mr Trump said several times he did not know or meet Mr Duke but in a 28 February 2016 interview on CNN said about the KKK: "You wouldn't want me to condemn a group that I know nothing about. I would have to look….you may have groups in there that are totally fine, and it would be very unfair".
Join our commenting forum
Join thought-provoking conversations, follow other Independent readers and see their replies