Trump has the lowest approval rating in his first year in office of any president in history
He is a full 10 per cent behind the second lowest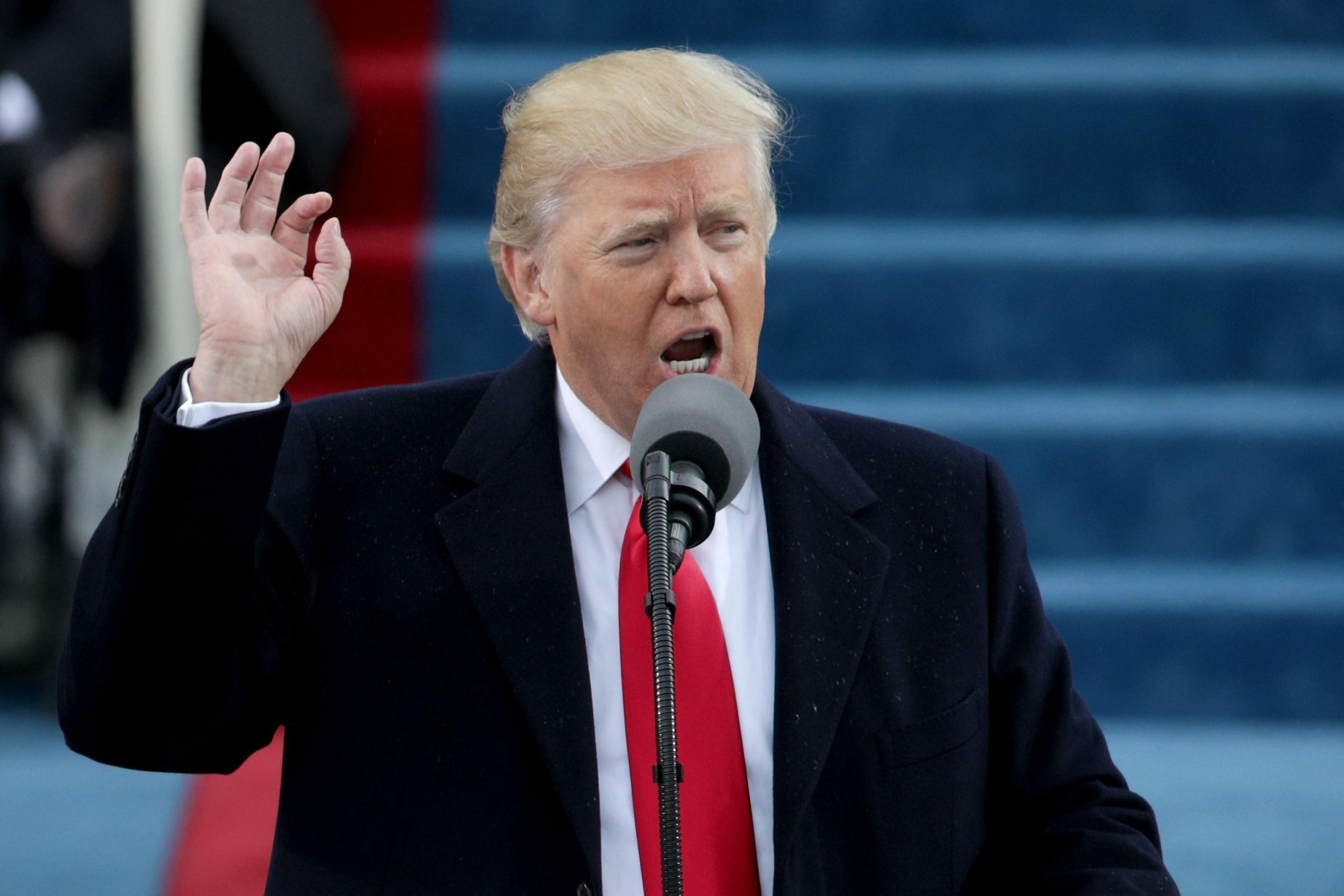 President Donald Trump is finishing off his first year with the lowest approval rating of any president in history.
He comes in 10 per cent behind the next lowest, with a 39 per cent average for the year, according to new polling data from Gallup. He's behind President Bill Clinton, who finished his year with a 49 per cent average in his first year in office.
The relatively low polling follows after a tumultuous year in which Mr Trump has been frequently criticised for policies and rhetoric that have served to exacerbate divisions in the United States.
During that time, a growing percentage of the American populace began to question his fitness for office as well, and insider reports indicating a chaotic White House have fuelled that speculation.
Th low approval ratings are unusual for an American president so early into their first time. Generally speaking, Americans have tended to give a new president the benefit of the doubt, leading to higher approval ratings.
Mr Trump's current approval rating, based upon Gallup's one-week average, rests just below his yearly average, at 38 percent. Fifty-seven per cent of Americans indicated that they disapprove of Mr Trump during the week. His lowest approval rating in a week average this year — 35 per cent — was still higher than the lowest point for at least three presidents in modern polling history.
Donald Trump's first year: in pictures
Show all 29
But there are positive notes in the polling averages.
Mr Trump enjoys high support from Republicans in the country, with 83 per cent of those voters saying they approve of his time in office.
He also has relatively high approval ratings when it comes to opinions on his record with the economy. A recent Quinnipiac poll shows that more Americans think that Mr Trump is helping the economy than hurting it — 37 per cent to 29 per cent — although most say that Mr Trump's predecessor, Barack Obama, deserves that credit.
Join our commenting forum
Join thought-provoking conversations, follow other Independent readers and see their replies