Trump administration 'planning to put thousands of migrant children in tent cities'
Existing shelters nearly full after number of unaccompanied minors swells under government's 'zero-tolerance' policy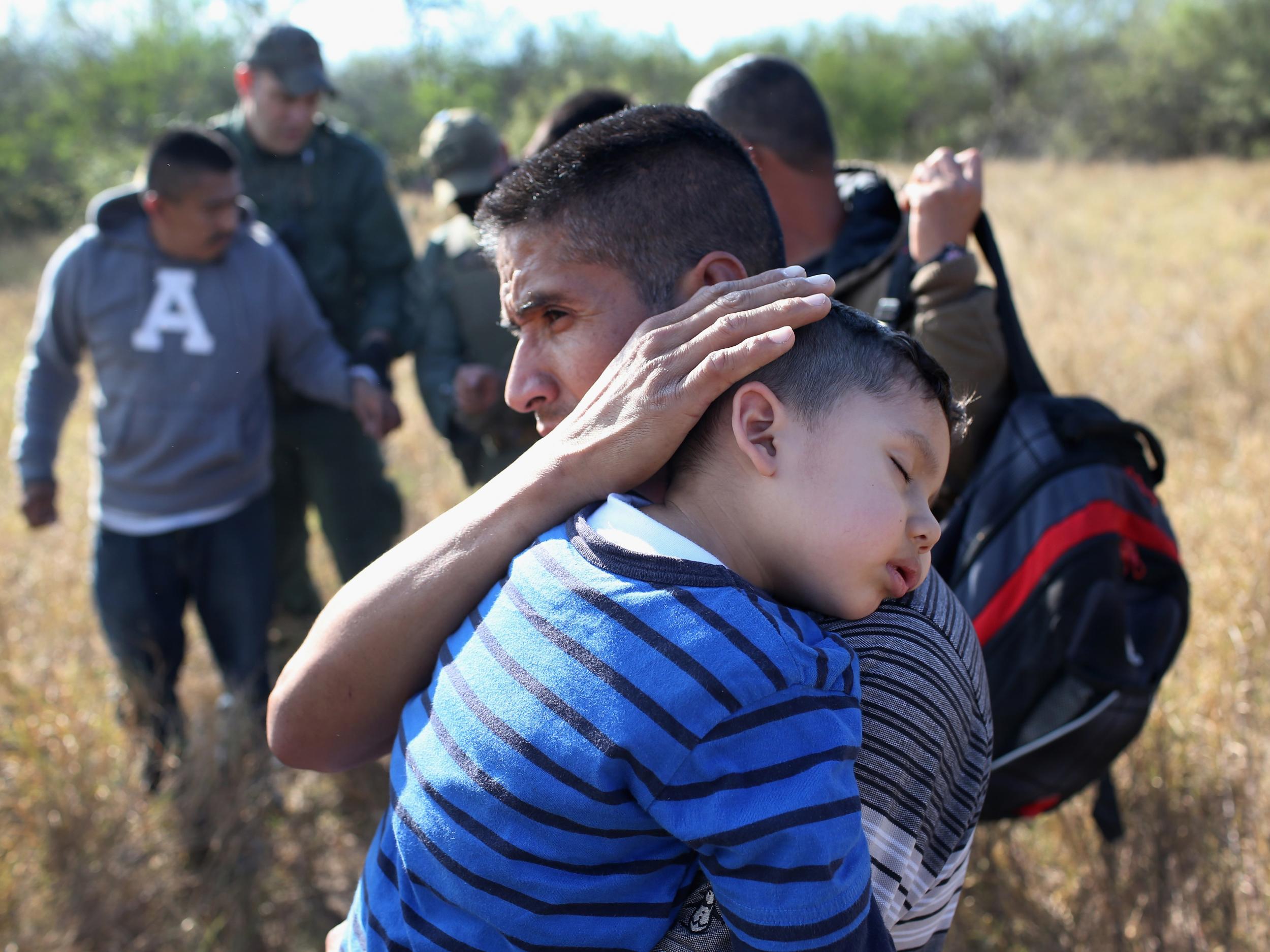 The US government is reportedly planning to build tent cities to house thousands of migrant children separated from their families after entering the country.
The Trump administration is considering erecting temporary shelters at military bases to accommodate the growing number of unaccompanied minors detained after crossing the border illegally.
Many entered the country seeking asylum but were torn from parents who are now in prison or facing prosecution under the government's new "zero-tolerance" policy.
The number of migrant children held in US custody has grown by a fifth since the Trump administration began an aggressive campaign to deter illegal immigration.
More than 11,000 unaccompanied minors are being held in 100 shelters which are nearly full.
The Department of Health and Human Services (HHS) is looking at building a tent city to hold between 1,000 and 5,000 children at the sprawling Fort Bliss army base near El Paso, Texas, reported the political news agency McClatchy.
Air force bases in Abilene and San Angelo are also being assessed as possible sites for shelters, US officials and other sources told the agency.
"HHS will make the determination if any of the three sites assessed are suitable," a government official said.
State regulators have found hundreds of health violations at existing shelters.
A lack of supervision and medical care were among 150 breaches noted by investigators at 16 shelters run by Southwest Key Programs, a private company contracted by the HSS Office of Refugee Resettlement.
The policy of separating detained immigrant parents from their children has been driven by attorney general Jeff Sessions, who hopes it will dissuade families crossing the border.
"If people don't want to be separated from their children, they should not bring them with them," he said in an interview with conservative radio host Hugh Hewitt last week.
"We've got to get this message out," Mr Sessions added. "You're not given immunity. You will be prosecuted if you… come illegally. And if you bring children, you'll still be prosecuted."
Undocumented immigration across the US-Mexico border
Show all 14
The American Civil Liberties Union has described the policy as "inhumane", cruel and unnecessary. Critics also said the policy was not being properly communicated, meaning migrants who entered the US are unaware their children will be taken from them.
A Honduran father separated from his wife and child killed himself in a Texas jail in May after suffering a breakdown.
Last month reports claimed the government had "lost" nearly 1,500 children who had arrived in the US alone seeking refuge from violence in their native countries. HSS has argued that it is not their responsibility to keep track of children who are placed with sponsors of family in the US.
The Independent has approached the HSS for comment.
Join our commenting forum
Join thought-provoking conversations, follow other Independent readers and see their replies