Evangelical Christian leader 'helped cover up alleged sexual assault by anti-LGBT politician'
'Family values' politician resigned last week after he was caught having sex with a man in his office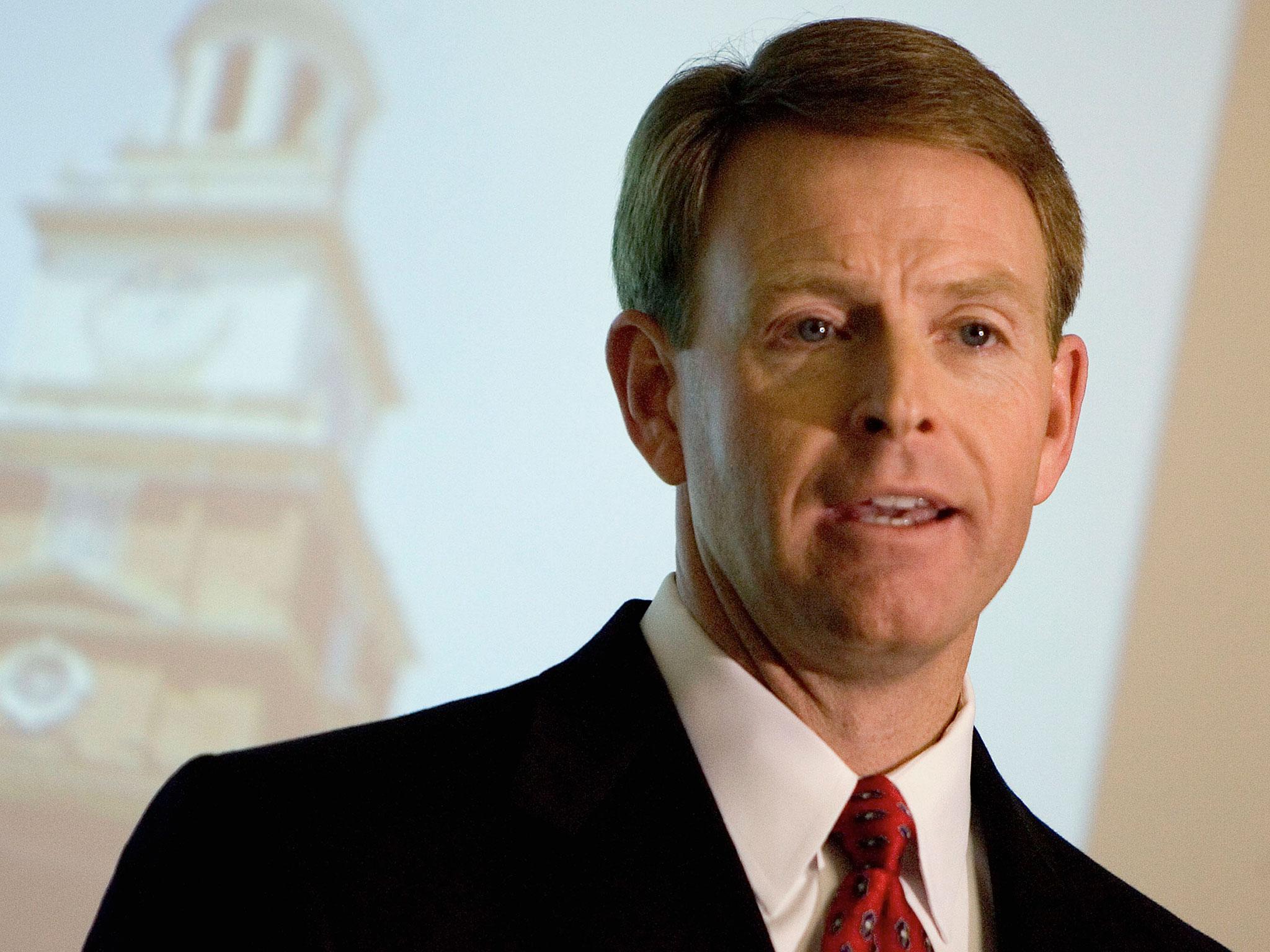 The leader of an anti-LGBT evangelical activist group has been accused of helping to cover up sexual assault allegations against a Republican politician.
Wes Goodman, the Republican state legislator for Ohio who pushed for "family values", resigned last week after being caught having sex with a man in his office.
Mr Goodman has also been accused of sexually assaulting an 18-year-old man at a conference in 2015, allegedly unzipping his trousers and fondling him in a hotel room early in the morning.
President of the Senate Larry Obhof on circumstances surrounding Wes Goodman's resignation: "I think we've had a pretty open process"
The teenager's stepfather complained about the incident to Tony Perkins, president of the Family Research Council, according to emails seen by The Washington Post.
"Trust me... this will not be ignored nor swept aside," Mr Perkins replied. "It will be dealt with swiftly, but with prudence."
In a written statement, Mr Goodman claimed he had woken up in the morning to find the young man had gone.
However, the alleged assault was never made public, nor were unspecified "prior incidents" Mr Perkins referred to in a later letter to Mr Goodman.
Mr Perkins asked Mr Goodman to drop out of the Ohio House race to pursue therapy and counselling.
"Going forward so soon, without some distance from your past behaviour and a track record of recovery, carries great risk for you and for those who are supporting you," he wrote.
World news in pictures
Show all 50
Two months after the alleged assault, Mr Perkins officially suspended Mr Goodman from the Council for National Policy.
But Mr Goodman went on to continue his campaign and win his seat.
Acknowledging he was stepping down last week, he said: "We all bring our own struggles and our own trials into public life.
"That has been true for me, and I sincerely regret that my actions and choices have kept me from serving my constituents and our state in a way that reflects the best ideals of public service."
Join our commenting forum
Join thought-provoking conversations, follow other Independent readers and see their replies