US opening migrant centres in Colombia and Guatemala in effort to bolster border security
US will open 'regional processing centres' which will be operated with the assistance of international aid organisations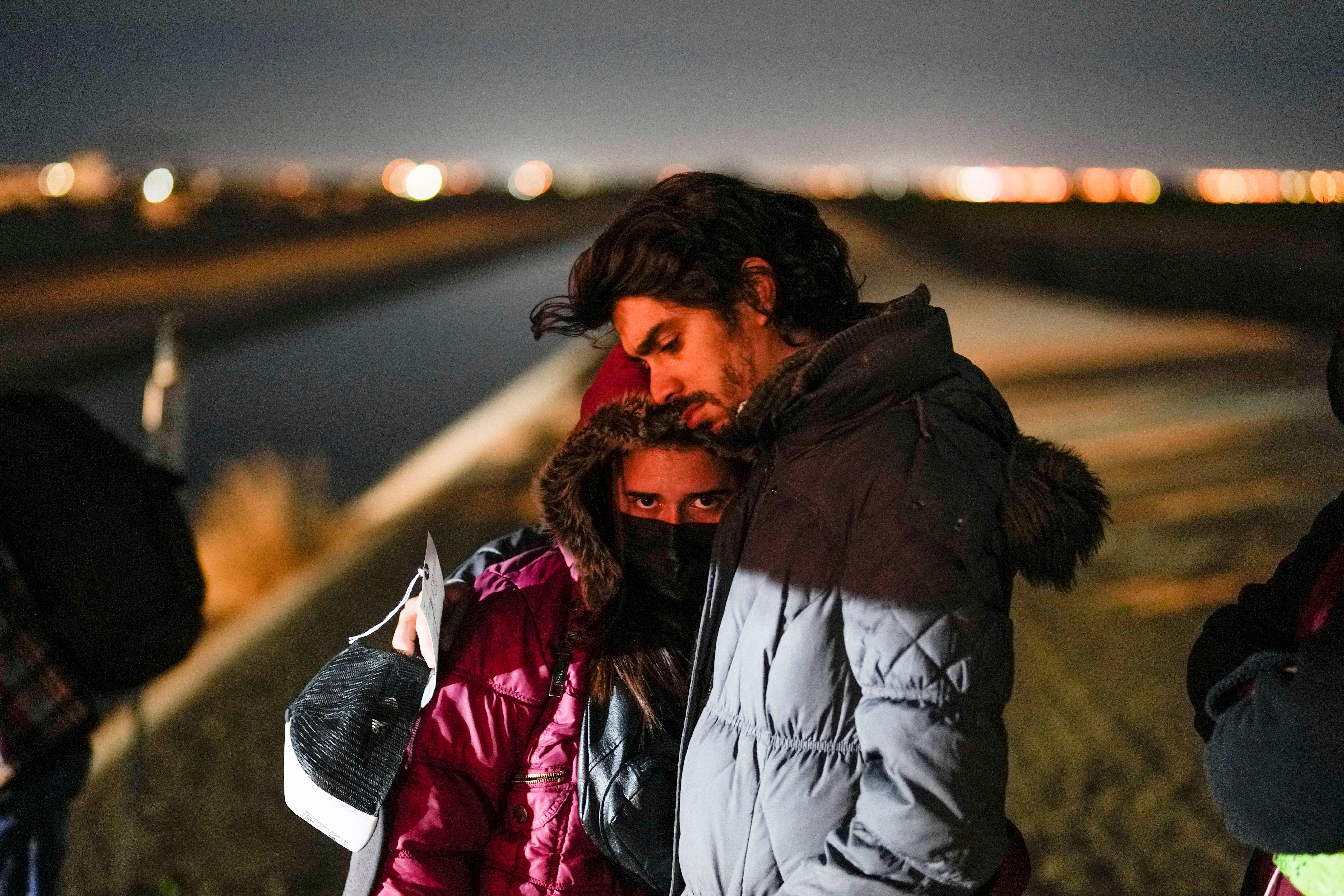 The Department of Homeland Security and the Department of State will roll out "improved access to lawful pathways to the United States for asylum seekers" and step up "efforts to increase border security" and increase cooperation with South and Central American nations in preparation for the end of a Trump-era public health order which blocked significant numbers of migrants from claiming asylum in the US, senior Biden administration officials have said.
The public health order made use of a section of the US code known as Title 42, and enabled US officials to expel the vast majority of migrants attempting to enter the US and claim asylum along the US-Mexico border.
The Biden administration had attempted to put an end to use of the Trump-era policy but had repeatedly been blocked by court orders sought by Republican-led border states. In December, the Supreme Court allowed the Title 42 order to remain in place through February, and the Biden administration later announced that it would sunset the policy when pandemic-era emergency declarations expire on 11 May.
A senior administration official who briefed reporters on condition of anonymity said the new plans "underscore the work that we do with our partner nations to bolster access to protection for those who needed help support their efforts to integrate refugees and migrants into their communities, expand access to lawful pathways in the United States and strengthen the capacities of countries to humanely manage their borders".
"By increasing efforts to counter smuggling through security cooperation with the governments of Panama and Colombia as well as increased efforts to identify people in need of resettlement are eligible for other lawful pathways. We will reduce the need for irregular movements through the hemisphere. This will allow people to access regular pathways to the United States and other countries in ways that are safe, orderly, and humane," the official said.
A second senior official said the US will open "regional processing centres" which will be operated with the assistance of international aid organisations. Personnel at the regional centres will act to "expedite pre-screening of individuals for lawful pathways to the United States" with interviews to determine if they are eligible to be referred for "refugee resettlement or other lawful pathways such as parole programmes, family reunification or existing labour pathways".
The new programme will be modeled along the lines of an existing Biden administration initiative to process asylum seekers from Venezuela, Cuba, Nicaragua and Haiti, but individuals from those four nations will continue to be handled by the existing programme, under which asylum seekers who are found to be ineligible for asylum after entering at the US-Mexico border will be returned to Mexico.
"The regional processing centres will also provide information on local options, including regularisation opportunities in the host countries and available social services," said the official, who added that the US government's "criteria for refugee resettlement" will "not change" under the new programme.
"Individuals will be screened first for refugee resettlement, and then, if not found amenable for refugee resettlement, they will also be looked at in terms of the various parole programmes, family reunification programmes, existing labour pathways, and our international organisation partners will also be providing them with information on local options in many of the countries in the region have been very generous, and have been doing regularisation opportunities so that people can integrate locally," they said.
The official also said other Western Hemisphere and Caribbean countries have agreed to accept refugees for resettlement, and singled out Canada and Spain as two partners in this new effort.
"We're fortunate to have partners in the region and beyond to seek to support migrants and refugees and … share our determination to provide protection and structure to vulnerable populations," the official said. "This sort of partnership and collaboration that will help address the challenges of irregular migration and forced displacement in the hemisphere".
The administration officials stressed that the end of the pandemic-era Title 42 policy does not mean that the US-Mexico border will be "open" in any way.
Another official added that the end of Title 42 would allow the Biden administration to return to processing asylum seekers under Title 8, which they described as "a long standing immigration enforcement authority that administrations from both parties have used historically to process individuals encountered at the border".
"Individuals who enter the country and who do not establish a legal basis to remain will continue to be promptly removed from the United States," the official said.
The official described the new initiative as "a significant plan that is really at a level of ambition and scale that has never been done before" and stressed that the Biden administration could do more to address the problem of irregular migration if Congress were to enact the immigration reform bill that has been championed by President Joe Biden since the first day of his administration.
"There is far more that we could do with if we had the cooperation of Congress. They have really tied our hands and so we really do appeal to Congress to work with us. President Biden sent a bill to Congress on day one, and we really need their support to be able to truly address this challenge," they said.
Join our commenting forum
Join thought-provoking conversations, follow other Independent readers and see their replies